Though MailChimp and Shopify have made it quite clear that they won't be seen together, at least in the near future. Their split has resulted in a big impact on business store owners who are still reeling under the aftermath. Especially, for small business owners who can't afford to pick and choose a new platform and migrate overnight.
Thankfully, there are many third-party integration solution providers out there who still offer the awesome combo of MailChimp and Shopify.
MailChimp on its website has already discussed three platforms which one can explore. Here's a short summary of the entire analysis. You can also read about it in more detail over here.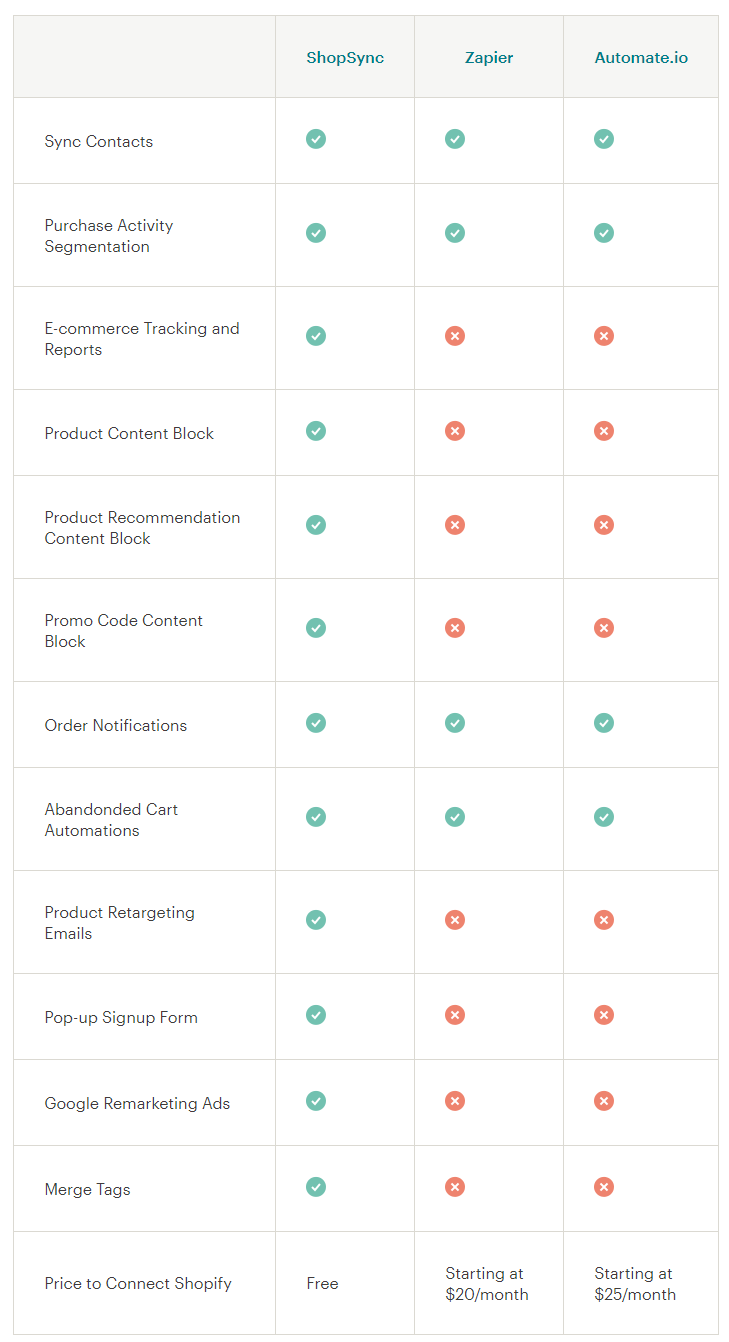 In this article, we are going to discuss three more integration partners.
#1 Skyvia
The first one on the list is Skyvia which allows you to integrate MailChimp and Shopify in a very user-friendly way. It lets the users to automate the entire integration part (manual integration also available) and requires zero coding skills on the user's part. Currently, Skyvia offers three types of integration scenarios for Mailchimp and Shopify. These are depicted below

The platform offers the help of GUI wizards and editor to help integrate and run the entire operation and lets you even see past run in the history segment.

#2 Piesync.com
The second one is piesync.com which also allows integration of Mailchimp with Shopify and claims to keep a two-way communication between the two platforms to keep data error-free and your team has up to date customer data. It also has quite an array of integration options to choose from. The best part is that it offers a free trial period to try the integration.
#3 Tray.io
Tray not only just offers the MailChimp and Shopify integration but it has got a lot many other integration options for your business. The platform can easily automate your marketing objectives and can easily bridge your marketing and sales funnel. All of this is possible without the ability to have a development background. It also has the functionality to give access to the rest of your team members and can be scaled up quickly.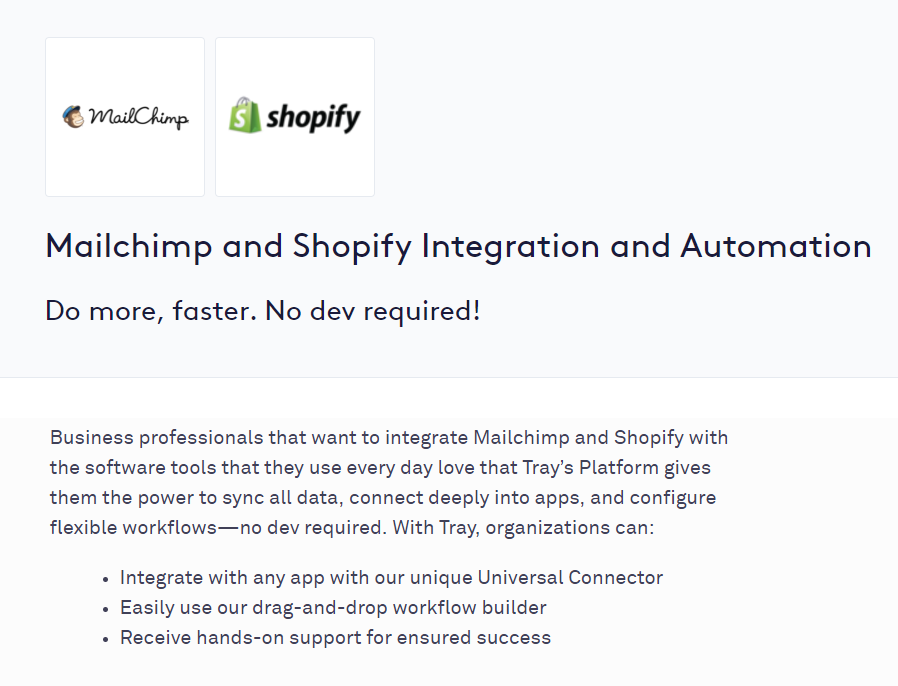 Final Thought
Of course, these are not the only platforms which can let you integrate MailChimp and Shopify and there are many more other platforms which can do the job. Since MailChimp has not completely stopped giving support to Shopify, there is hope for businesses who rely on such tools to work around the situation. But it is not necessary to always go with third-party integration solutions. There are other solutions as well and you can read more about them in this article. Also if you are looking for Mailchimp alternatives then here's a list of other email marketing tools.