According to the National Retail Federation (NRF) report, the average spending event per person for the Winter Holidays is closely ranked second, right after Back to College event.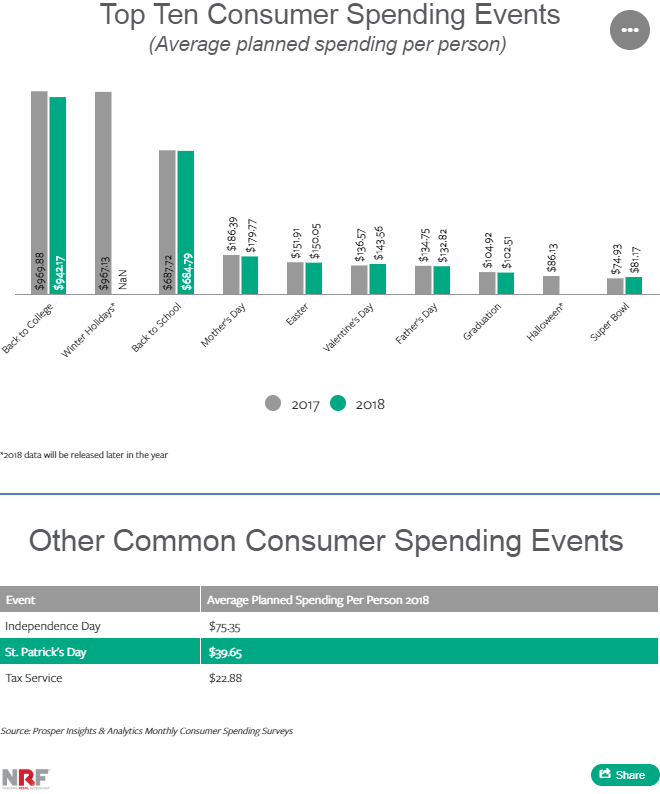 Also, it has predicted that online and other non-store sales are expected to increase by 10 to 12 percent in 2018. On the other hand, the retail industry is only going to increase between 3.8 to 4.4 percent. Even though holiday shoppers are showing no signs of holding back but you can clearly see the shift in mode of shopping.
Online sales is going to be the future of shopping, at least in the coming future. And holiday shoppers are going to ensure that this happens.
With this possibility in mind, are you ready to deal with the ever growing number of holiday shoppers during the holiday season?
Can Your Website Withstand The Pressure?
The foremost question that you should ask yourself is that is your website is ready to bear the sudden surge of online holiday shoppers? Right from your site speed to website maintenance, you have to be absolutely sure that your site will be able take the load effortlessly and simultaneously deliver an optimum holiday shopping experience. You don't want your website to go down while the holiday shoppers are queuing up to order your products. If the situation warrants, talk to your hosting service provider in advance and let them know how much traffic you are anticipating this season.
Back in 2017, Lowes.com suffered the embarrassment of dysfunctional website on the eve of Black Friday. Not to mention the PR crisis they had to face on social media.
Deck Up The Website
It is that time of the year when everyone is feeling excited and is prepared to spend some moolah. Be it a Brick-and-mortar store or an online eCommerce store, there is going to be an onslaught of holiday shoppers who are gearing up for the festivities.
But if your website wears the plane Jane look, it will not only dampen your visitor's spirit but will drive them off from your website. Less visitors means less conversion and less conversion means less business.
Why come across as a shoddy owner when you can easily make quick changes on the website and give it a complete new look.
Add some acorns, twigs, stars, pumpkin pies and what not to your website to give that welcoming effect to your website.
While you focus your efforts on the website, don't forget the mobile experience of users. 30% of mobile shoppers abandon a transaction if the experience is not optimized for mobile. The website should be able to engage its mobile visitors as easily as the desktop visitors.
Generate Excitement
The only motive behind your visitors to visit your website is because they are expecting holiday discounts, offers, free shipping etc. Your website should be screaming offers and freebies and you should leave no stone unturned to make it clear on the website. Also, not just your website but all of your marketing channels should be talking about this.
You can further spike the curiosity of the holiday shoppers by giving them an exclusive sneak peek into the products before the actual sale date. By doing this you will capture their interest even before they have made up their mind to make a purchase. Throw away some clues to your early bird customers and keep them engaged. Let them keep checking your website up till the day of sale. Make sure they know that they have made the right decision by coming early to your website and are now going to benefit from an exclusive deal.
Holiday Specific Content
You not only have to revamp your website's aesthetics but also create holiday specific content for your holiday shoppers. For example, you can give away a Holiday Gifting Ideas playbook or send a beautifully designed printable greeting card.
Apart from the website, you can encourage your social media fans to participate in holiday inspired campaigns. Let your fans generate buzz about your brand on social media in lieu of winning attractive discounts/deals on your website. This is also a very good time for you to revamp your old content, update product descriptions, plan for keywords etc.
Security Check
Have you made sure that your website uses encryption for sending sensitive data. In a more technical jargon, is your website SSL (Secure Sockets Layer) compliant?
For beginners, SSL certificate secures the data transaction happening between the customers and the store front. For example, if someone comes to your store and sees the SSL certification on website URL, they feel assured that they are not dealing with an impostor.
Irrespective of which browser people use, this certificate is clearly displayed against your website url.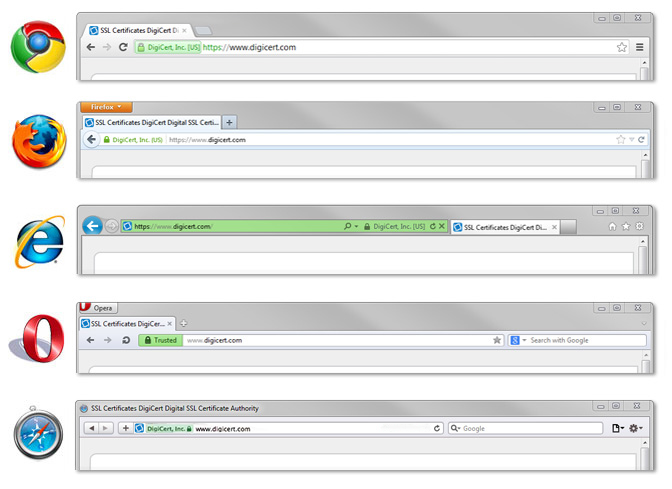 Return and Fulfillment Policies
Make sure your website policies are up to date and it doesn't carry any outdated information. Your return policy should be as simple and transparent as possible. The last thing you want is people calling/emailing you because they couldn't understand your return policy.
Also, if you are going to change your fulfillment criteria, make sure you convey it well in advance on the website. Speak to your logistics partners and double check if they have changed their procedures from last year which might effect your policies.
Conclusion
If you have taken care of all the above aspects on your website in advance, your holiday shoppers are going to have a wonderful experience. Apart from this, you will now able to focus more on areas of growing business. There are other minor areas which will require attention like optimizing the font size, compressing the images or updating the products. Since these issues are anyways addressed round the year, we have not discussed them in detail. Apart from these if you think we have missed out on any other key areas, do let us know.