Not getting profitable returns out of your Google Ads or PPC campaigns? Then, you really need to consider Google Ads Remarketing.
Now, what exactly is Google Ads Remarketing?

Not all of your customers purchase on their first visit. 98% of the traffic leaves your store without buying and you need to bring them back which can be efficiently done through Google Ads Remarketing.
Remarketing also is known as retargeting has become quite essential in today's competitive scenario. Especially for online retailers, remarketing works as a blessing in disguise. Among several remarketing platforms available, Google ads remarketing is considered as the most powerful one.
What may be the reason? Google can reach out to the maximum audience and has a plethora of remarketing options which you can use and make your remarketing ad visible to the right audience at the right time.
Here, we will discuss how Google Adwords remarketing works and how to make it work specifically for your online business.
How Does Google Ads Remarketing Work?
There are two ways Google ads remarketing uses to target people – using pixels and lists.
Pixel-Based Remarketing
In pixel-based remarketing, a small piece of code is inserted on the Home page or specific pages of your website. As soon as a visitor lands on the web page containing that code, the browser cookie enables you to show the remarketing ads on any other website they are browsing on the internet.
List-Based Remarketing
Whereas, in list-based remarketing, you can upload the list of email ids of your customers or prospects who have visited your website and shown interest in your products. In this type of remarketing, you can be more specific in terms of who you are targeting but if the email ids are not linked with their Google profile, then you might not target those users.
On the contrary, in pixel-based marketing, you have more control over whom you are targeting based on their browsing activity.
It would be always better to use both – pixel-based and list-based for your Google ads remarketing campaigns, keeping below mentioned practices in mind –
Segmentation of Visitors
Visitors land up to your website for different reasons. Some may have come to truly purchase whereas, some to just research the features of your products.
It is not at all beneficial to convey the same message to different types of visitors. By using different pixels on different web pages you can diversify your audience and display a different set of ads to different types of audiences.
Determine the Recurrence
It depends on how frequently you want the ads to be displayed in front of your audience. Some advertisers keep on repeating the ads and some don't believe in too much recurrence as that may irritate the customers.
The best option would be to execute a smart strategy and that is to decide the frequency of the ads based on how long it has been since that person visited your website. Initially, you can display your ads in front of that person with high frequency. After some days when you think that the chances of getting converted are less, you can decrease the frequency of displaying the ad.
Utilize the Burn Pixel
Many times, you might have noticed even after purchasing the product from an eCommerce website, you get to see the remarketing ad for the same product from that particular eCommerce website.
These instances may irritate your customers and give the perception to your buyers that your online store is not being managed properly.
Good news is that you can eliminate this problem by utilizing the burn pixel which can be added to your Thank You page or whichever page comes after the purchase gets complete. With the help of placing this code in that final page, you can exclude those buyers from viewing your remarketing ad.
Update Remarketing Ad on a Regular Basis
Your potential customers may lose interest in your products if they see your remarketing ad containing the same image and copy again and again. There are instances when your buyers not even view your remarketing ads just because of the same design and copy all the time.
The best option would be to keep on updating remarketing ads on a regular basis. There are likely to be high conversions happening if your audiences view fresh content on a regular basis.
Setting Up View Through Conversion Window
Many times it may happen that the buyer doesn't click your remarketing ad but still gets tempted to buy the product by only viewing the ad. How can we measure this type of conversions?
By setting up a view-through conversion window in Google ads remarketing. When a visitor gets converted to a customer after some time of viewing your remarketing ad, it is known as view-through conversion.
By setting up a view-through conversion window, you will be able to measure the impact of your brand awareness.
Google Ads Remarketing: Take Your Online Business to Next Level
Setting up Google ads remarketing campaign would be a great job but for ensuring high conversions, you need to form an extraordinary impression of your brand in the minds of your customers.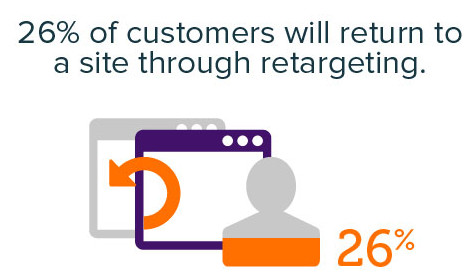 Resolve Queries
Address to the reason because of which your buyer is not ready to buy the product from your store. Whether they are finding the price too high or they may reluctant in giving out their personal information to you. Resolve their queries to get awesome results out of your Google ads remarketing campaign.
Competitive Pricing
Most of the people compare the prices of the products you are offering with the prices your competitors are offering. So, ensure that the price of the products is competitive.
Provide Suggestions
For example, if you are planning to purchase a dress from your store. If you show the accessories also matching to that particular dress in your remarketing ad, your campaign is likely to convert better. Tempt your customers with relevant products they are likely to be interested in to get the best results.
Remarketing After a Certain Interval
If a customer has purchased a particular product from your store, you can target them for other relevant products similar to that purchase after a few weeks. Just don't make a mistake of bombarding them with remarketing ads continuously after they have purchased from your website as that can drive them away from your online store.
Conclusion
Google ads remarketing is really a powerful tool to remind people to purchase the products they had liked in your store. So, to make the most out of it, just execute the above-mentioned tips as that can help you in achieving your business goals on a long-term basis as well.