Online stores have one common goal and that is to sell as much as possible. After setting up the eCommerce store and checking its features and functionality, one thing that comes to mind is – how to drive traffic?
When it comes to generating traffic, Google rules among all the search engines.
Google owns 71% of the entire search engine market share.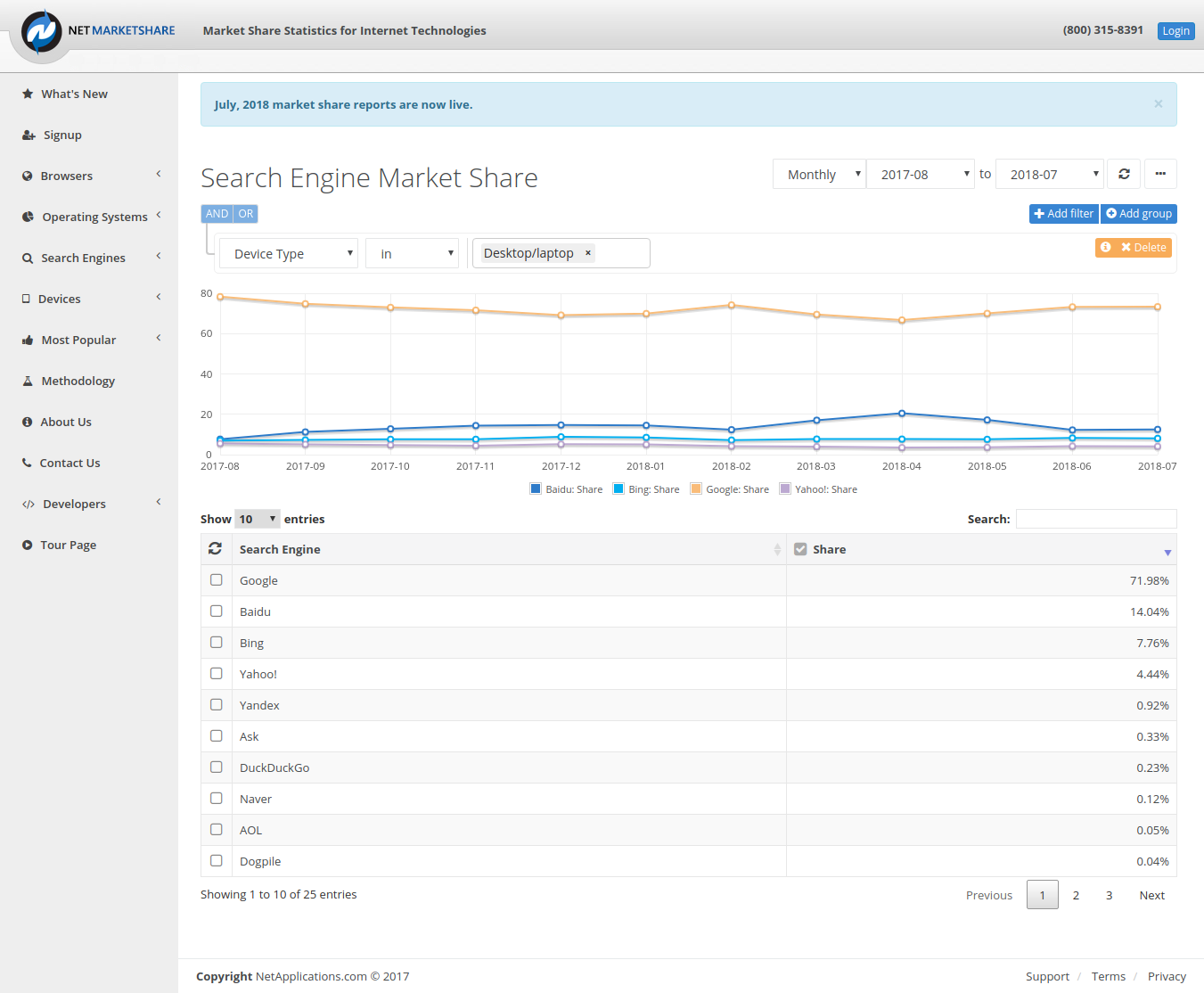 You can drive traffic to your website from Google through 2 tactics – SEO and PPC. Whether to use SEO or PPC for an eCommerce website, is an age-old debate.
We have a simple answer to this question. Both should be used but again it depends on your type of business, what you sell and your business goals. There is no "yes" or "no" for this. The smartness lies in using the right approach at the right time.
Here, we will discuss the pros and cons of both – SEO and PPC. Also, we would share the secret of when to use these digital marketing techniques so that you gain maximum conversions and returns on your investment.
Pros of SEO
SEO is affordable when comparing to PPC. You don't need to pay for the clicks.
People are likely to click more on organic listings comparing to PPC ads as they trust Google algorithm to provide more relevant results.
SEO once is done, it's results stay consistent for the longer period of time. Whereas, to keep ranking stable for PPC ads, you need to constantly invest in Google Adwords.
SEO builds the brand reputation as getting ranked on the first page of Google organic results itself is an achievement.
Cons of SEO
SEO doesn't guarantee a high ranking in Google SERPs. People hardly go beyond the 1st page of Google SERPs especially, when they are searching for something to buy online.
Google keeps on updating its algorithm every now and then. If your website is ranking on top today, may not be on that position tomorrow. The SEO results are quite unpredictable.
SEO if done on your own might not be so effective. So, you need to depend on SEO companies. Some SEO companies use black hat methods due to which Google can penalize your website by kicking it out of entire search results.
SEO is a slow process. It takes at least 3 months to crawl your website after implementing SEO efforts.
Pros of PPC
66% of buyer-intent keywords are paid clicks.
Google Adwords allows you to display your PPC at a specific time, date, geographical region, etc. Thus, you get better results by approaching specifically your target audience.
PPC helps you in getting results quickly. You can set your bid to adjust the position of your ad in paid listings. Unlike SEO you get guaranteed position in SERPs.
As far as PPC is concerned, everything is in your control, unlike SEO which is controlled by the Google algorithm.
In the case of PPC ads, you pay only when someone clicks. You can actually get results for what you are paying. Whereas in case of SEO, you pay to the SEO agency but you don't get guaranteed ranking.
Cons of PPC
PPC requires constant watch on the bid otherwise the ad may disappear from the listing and you don't get the desired results.
You need PPC expert to handle your campaign who has a solid understanding of the features of Google Adwords.
If your keyword is too competitive, you may end up bidding high for your ad to get displayed on top position. If someone clicks on that expensive bid ad, it can adversely affect your ROI.
PPC requires investing money constantly. Once you stop paying for ads, the new visitors also stop landing up to your online store.
SEO vs. PPC – When to Use What?
According to a recent statistical report, 94% of users skip search ads and head straight to organic results.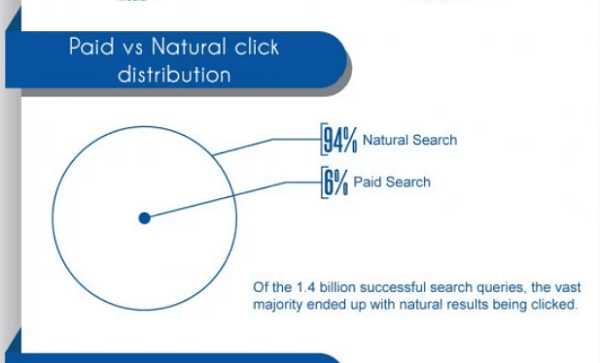 As you know SEO is a long-term process and you require to have the patience to get exact results out of it. If your eCommerce store is new, your requirement is to build up new customers on an instant basis. In this case, pay-per-click is a great way to jump-start your business.
This doesn't mean that you should ignore SEO. Getting your online store listed in organic results is equally important. So, you can start executing SEO and content marketing strategy for your eCommerce store simultaneously.
You can also go through – 6 Proven Content Marketing Tips That Can Boost Leads and Sales which can help you in planning your content marketing strategy.
Once your store starts getting listed in Google organic search, you can turn off PPC or reduce the frequency of ads for higher ROI.
If done in a right manner, SEO and PPC both can drive relevant traffic to your store.
Here are 6 tips to manage a successful eCommerce PPC campaign. and an essential eCommerce SEO checklist for online retailers which would help you in using a proper combination of SEO and PPC both.
Google Ads can get you instant results but can be an expensive affair, at the same time SEO is also not free, you need to hire an experienced SEO agency to get the desired results. Thus, both have their own advantages and expenses. Spend your resources wisely on both the digital marketing techniques to gain visibility in SERPs successfully.