Being an online retailer, it is really painful when visitors come to your store, add products but leave without buying them. There are several tactics to get those customers back to the store and encourage them to complete their purchase. Remarketing and abandoned cart emails are the most effective ones.
You have already invested a lot in getting your eCommerce website designed and marketing it. If your visitors keep on abandoning the carts and you don't do anything about it, then you can never achieve desired returns on investment.
Here, we will talk about how to create irresistible abandoned cart emails, so that you can maximize sales and ROI.
Identifying Cart Abandonment Reason
The first step would be to identify that why did your visitors abandon the cart. There may be several reasons due to which they might have left the cart like –
Customers having a poor internet connection
Got a better deal from the competitor
Unexpectedly high shipping costs
Billing amount includes some hidden costs
Payment method for customers' choice not available
Besides, the above there might be other reasons too like the customer is still researching for the product they want to buy or they might have changed their idea of buying that particular product.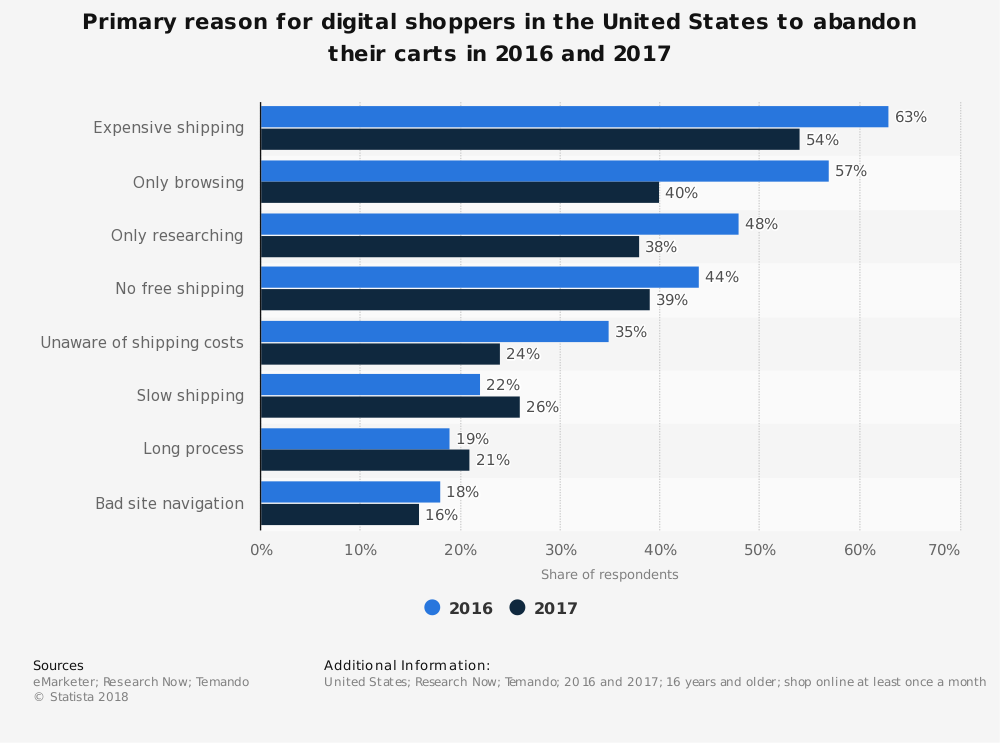 The email you send should address customer's problem. With proper analytical tools, you can find out exactly at what stage your customers have abandoned the cart. Provide them with a relevant solution to their problem in your email so that you can motivate them to come back to your store and complete the purchase.
Attractive Subject Line
Next would be to think about an attractive email subject line, otherwise, your customers would not even open your email and read it.
For example "Still Thinking About The Blue Dress You Just Liked" or "Have You Forgotten Something In Your Cart" can trigger your customers to click and read the email.
Relevant Copywriting
The email copywriting should be such that your customers can relate to it. Just remember you are writing an email to the shopper who has abandoned the cart, so your sales pitch should be according to that.
The abandoned cart email should be –
Addressing to the issues customers are facing while purchasing from your store
Including personalized content
Having product images and extra information
To be precise, the email copy should be such that the cart abandoners get a feeling that it is specifically written for them.
Tempting Offer
If you provide some kind of discount, free shipping or any other benefit can help you get back the abandoned cart shoppers to your store. Your abandoned cart email should include a highly tempting offer so that you can get them back to your store.
Just ensure that you are sending the email with the offer at the right time, otherwise it may not be as effective as expected.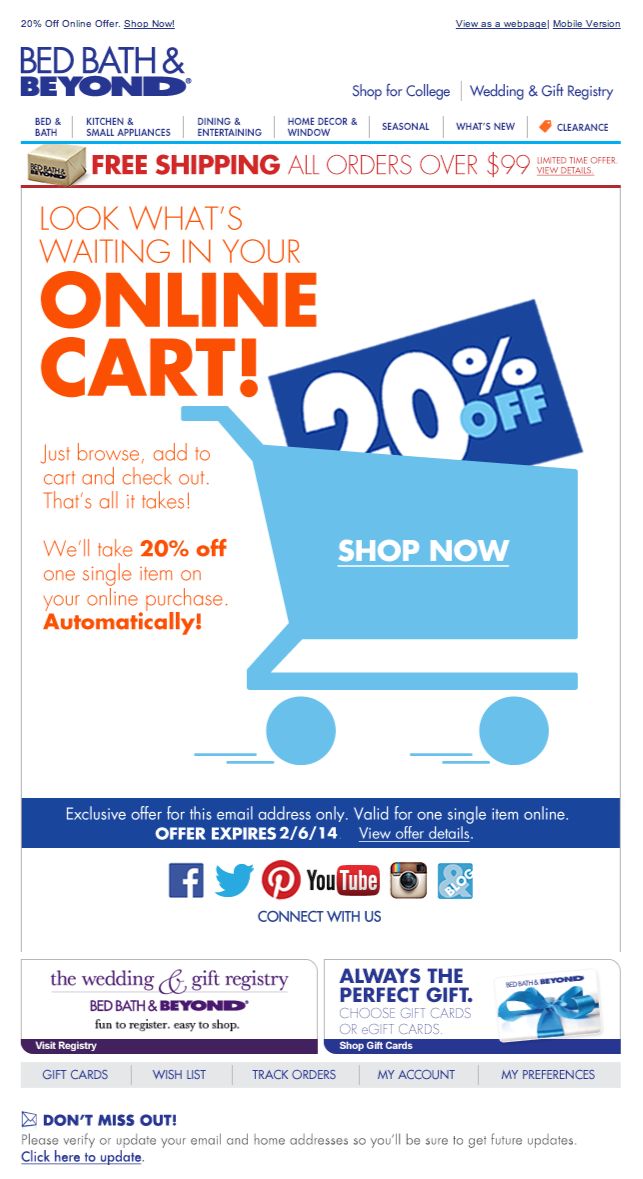 Cross Selling Is Beneficial
Survey Reveals 80% of Email Readers Find It Useful When Emails Feature Recommended Products Based on Past Purchases
Include some relevant products in abandoned cart emails, as that can be an unexpected blessing for your online business.
Ensure that it is arranged properly differentiating the products which your customers left in the cart and the recommended products giving a systematic view.
Direct Link to Checkout Page
Provide a direct link to checkout page in your abandoned cart email. Also, that checkout page should have those products only which your customer has left.
If there are other products in the checkout page or no products at all, the customer may leave the store. It becomes tedious and time consuming for your customers to add the products which they had added earlier and go through the check out process.
The easier you make for the customer to check out the more likely you will enable your emails to convert better.
Clear Call to Action
The abandoned cart email should contain a clear call to action which can trigger your customers to click and complete their purchase on your store.
Attractive color and precise copywriting can make your call to action convincing for your customers.
You can also go through 6 Captivating Call to Action Design Tweaks That Trigger Clicks.
Winning Abandoned Cart Email: The Final Takeaway
Besides, all the above tactics of creating a winning abandoned cart email, you need to ensure the timing of blasting the email.
The abandoned cart email should not be sent too early or too late. The best time of sending the first email would be between 1-2 hours after your customers abandon the cart. The second email should be sent after 24 hours and the third one after 48 hours.
Maintain a proper frequency of abandoned cart emails. If customers are not sent within a preferred time, they may forget and lose interest in your products. If the customers are bombarded with these emails on a high frequency they may get irritated and unsubscribe from your email list.
A proper abandoned cart email campaign management with proper timing can help you in attracting the customers who have abandoned the cart ultimately resulting to increase in sales and revenue.