Food is meant to be fresh; selling it online & frozen started to look a kind of weird. This made the food distributors go hesitant with the ecommerce store businessmen since no one knew how logistics can work out to keep the food fresh throughout. With improvements in technology, packing & shipping fresh foods bottled or packaged is very much seen today. But then how do you use your web pages to personally convince the buyers on your food products & sell food online at the best?
Let your web pages say how your products benefit the people and what more you are capable of.
Segregate the benefits based on age of the buyer, health, lifestyle, dietary norms of the trendy people these days and a lot other innovative ways you can think of.
People may ask "Why you online?" Convince them quoting the privileges they get buying online; may be offers or discounts or free shipping or good return policies or variation in quantity of the products or so.
You may show the value people get on frozen foods compared to the non-frozen.eg. Daily Harvest makes a case for the flash frozen ingredients shipped with their ready-to-blend smoothies on their "about" page, showing that frozen blueberries preserve vitamin C much better than fresh ones.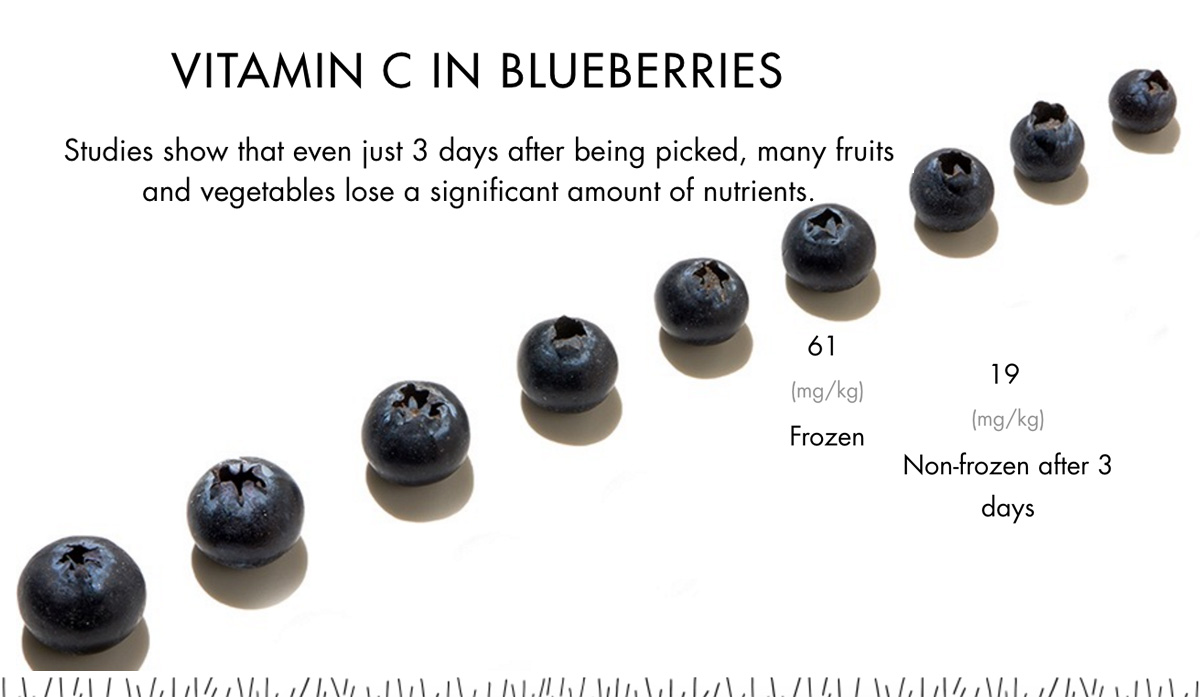 Mention all the nutritional values of the specific vegetable or fruit you sell.eg. Ally's Bar has a simple ,sweet description on why sweet potato is the best pick for the main ingredient in their energy bars: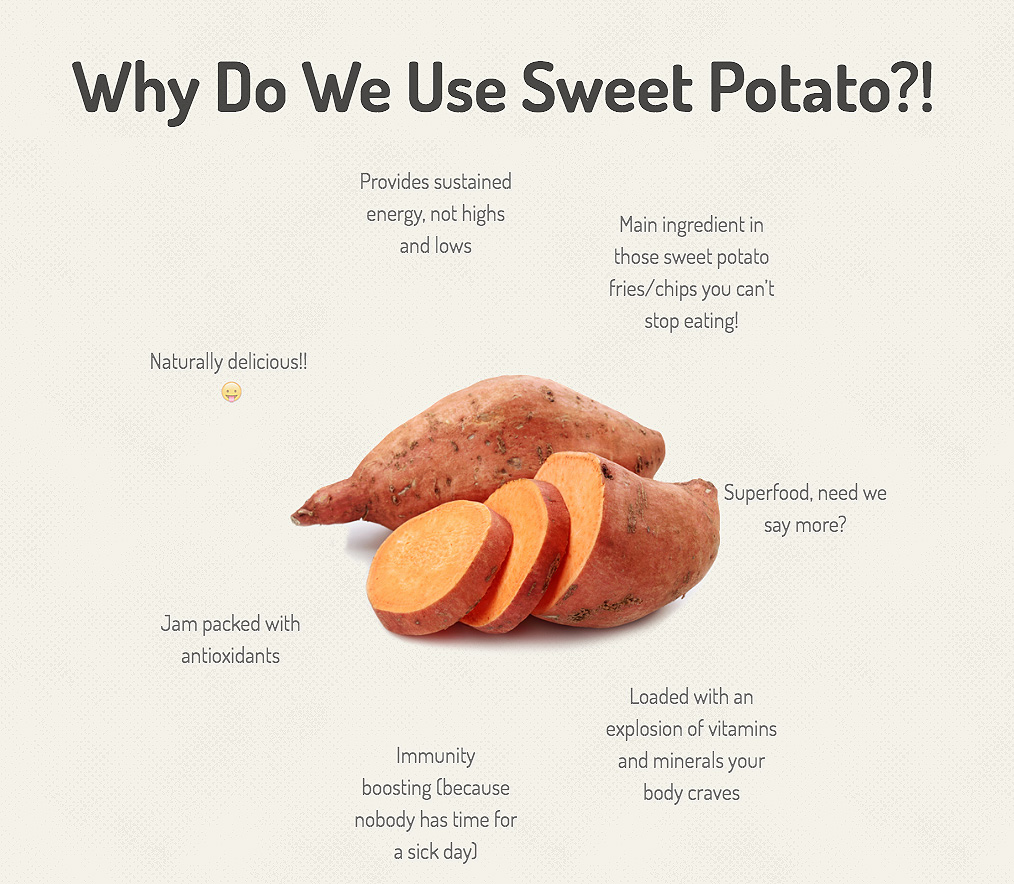 Not just that, make sure you give the importance to food products the same way you give to merchandise. Dedicated pages on each food product, access to foods especially online, any other value add areas you can put up for the food and so instigate customers to buy the products instantly.
People still may tend to believe, nothing can match the real-life fresh foods in the physical stores. Tiny pleasures of checking on each piece of vegetable in a kilogram lot, verifying the expiry date on packed products, trying a sample of cake or fruit on the spot before buy can never be replaced online, people may tend to think.
Think in similar terms for online store foods; explain them how you make sure high quality foods are delivered to each and every one buying from you; you may pick up the product ingredients from the labels and show it explicitly for the ease of customer read; put up reassuring words to convey you are taking the full responsibility of what you sell.
For the foods you make, take efforts to say where you pick the ingredients from, how you process them keeping hygiene in mind, assure of returns and refund on genuine reasons.
Re-instate on the fast shipping you make, possible shipping method you provide, quickness in delivery and so to give them the confidence that you do mean what you say and you really do it.
Further to online store food delivery, you may sync up the online stock with the physical store so you convince people who don't want to buy from online food stores/ online grocery store at any cost, to pick up from your physical shop.Do you know you may even add recipes of food items if you like to or you think it really makes sense! Having said these, if you are a first time food store setter online, you may need implementation guidelines or support on these so you don't miss out anywhere. For assistance here or Redesigning/ Facelifting estore services, ask us now!