As per the latest statistics by Baymard Institute, 28% of buyers abandon the cart due to too long/complicated checkout process.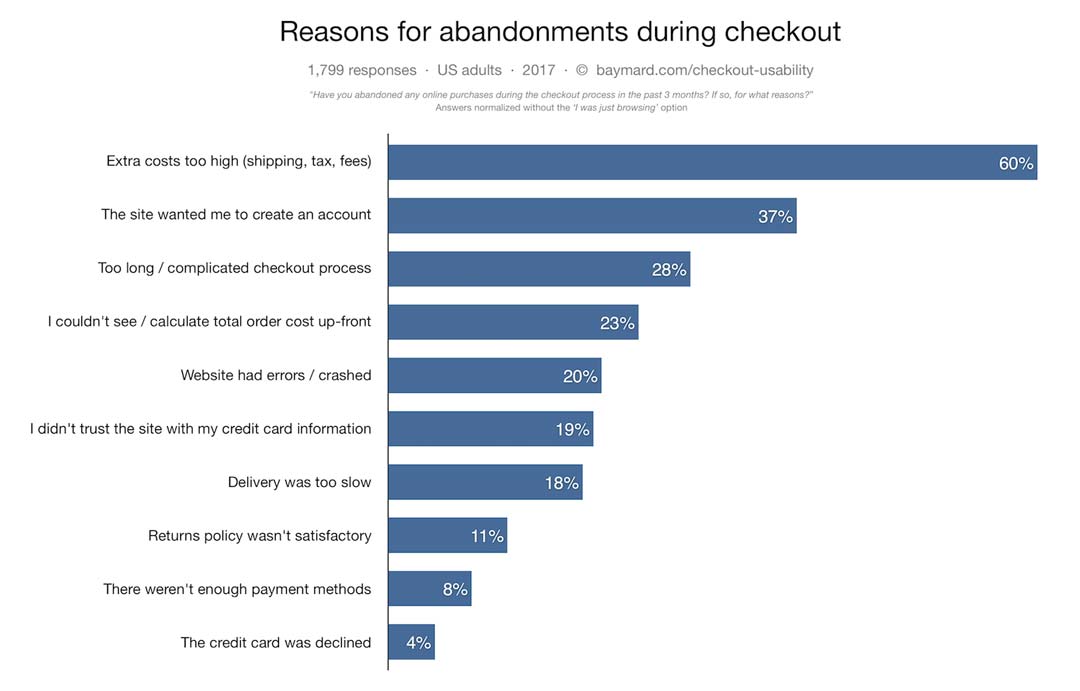 Being an online retailer, you must be knowing that it takes a lot to bring visitors to the store and converting them. If they leave the cart just because of the unfriendly checkout process, then that can really harm your online retail business.
To solve this issue, Shopify has come up with a new update – Dynamic Checkout Buttons. Let's explore this new feature introduced by Shopify which plays a major role in enhancing the online shopping experience.
What Is Shopify Dynamic Checkout?
Dynamic checkout is a feature by Shopify which allows customers to skip the cart and directly land to the checkout page. This means that the customers don't have to click on the cart to process the payment and checkout. The customer is facilitated to pay from the product page itself by clicking branded buttons which show the logo of Amazon Pay, Apple Pay, and Paypal.
This new feature by Shopify can accelerate the checkout process and make your store extremely convenient for the customers. This would enhance the user-friendliness of your online store helping to generate high conversions.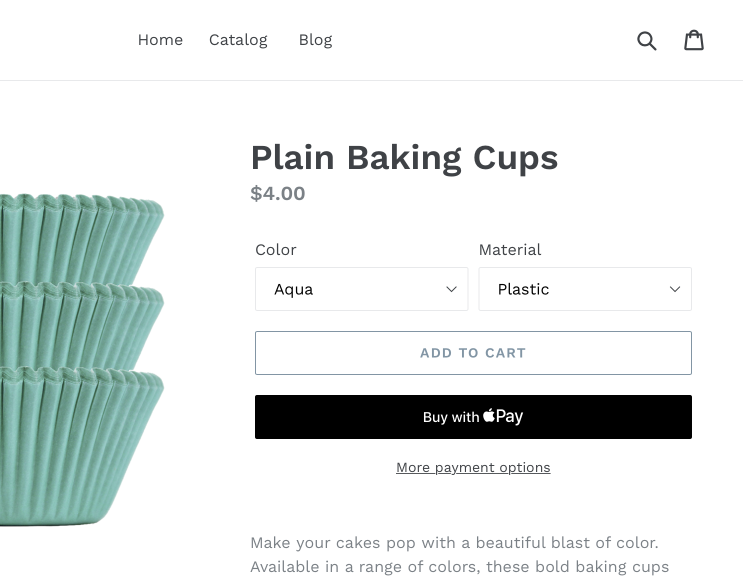 How It Works?
Which branded button would be shown to your customers depends whether they have signed up on Amazon Pay, Apple Pay or Paypal on their browser or device. It also depends on the payment method your customers have last used on the same device.
Below the branded buttons, there is a link given for More Payment Options for the customers who would not like to pay using dynamic checkout. On clicking more payment options, the customers are taken to the first step of checkout showing other available payment options.
If your customers have never registered on Apple Pay, Amazon Pay or Paypal before, unbranded dynamic checkout button is shown to them having "Buy Now" text.
How Can Dynamic Checkout Buttons Be Implemented?
All the current versions of Shopify theme include dynamic checkout facility. If you are using an older version, you need to update your Shopify theme in order to get dynamic checkout buttons shown on the product details page to your customers. If you don't want to update the theme, you can get this done by getting your store code edited by your Shopify web developer.
You can get dynamic checkout buttons implemented on –
All product pages
Featured product pages
Some product pages
Similarly, you can also hide dynamic checkout buttons from the all or selected product pages.
Limitations of Dynamic Checkout Buttons
Having dynamic checkout buttons on your online store can help you enhance user experience and increase conversions. But, at the same time, this feature by Shopify has certain limitations too.
Certain attributes like terms and conditions, gift wrapping, etc., would not be supported if you have opted for showing dynamic checkout buttons on your product page.
This feature can lower down your purchases as dynamic checkout buttons would not allow purchasing different variants of the same product at the same time. For example, you cannot purchase a red dress and blue dress at the same time using dynamic checkout facility.
You will have to activate Apple Pay, Amazon Pay, and Paypal separately in your payment settings in order to get the benefit of dynamic checkout buttons.
The third party apps which have a major role in displaying the variants, size, etc., may contradict with this feature and thus not work properly.
The payment method like Apple Pay would be shown only if the shopper is using Safari browser and compatible Apple device.
Shopify Dynamic Checkout Buttons – Is It Worth Implementing?
Dynamic checkout buttons undoubtedly will speed up your store's checkout process which would be an excellent user experience. But, as every store and its buyers are different, it would be better to analyze if your buyers would really be benefitted from this feature or not.
If you are confused whether this feature can be beneficial for your store or not, implement it for some days and keep a watch on your conversions for a few weeks. If you find your conversions rising, go for it and facilitate your customers with the easy and quick checkout process.
Need help in implementing Shopify Dynamic Checkout Buttons, QeRetail can help.
Also go through why you should absolutely invest in a custom Shopify design?