If you think that the ability of your business to scale is constrained due to the limitations of your existing obsolete eCommerce platform, then you really need eCommerce migration.
Yes, eCommerce migration can be a challenging process, but you would also agree that it is very much important to step out of your comfort zone to grow and expand your business.
As per a statistical report, from March 2016 to Feb 2017, the number of websites on the entire internet using Magento increased by over 48,000.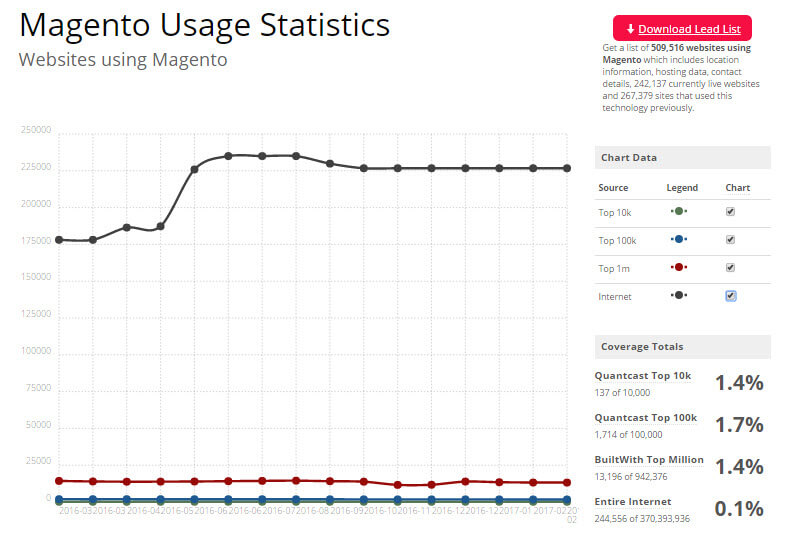 Thus, migrating to Magento platform would be worth all the troubles. In the end you would have extreme flexibility and scalability in managing your store.
Here, we will go through top 5 challenges that you might face while migrating your store to Magento and ways to overcome them.
URL Redirects
Search engines might have already cached the URLs of your present website. You can try getting same URLs when you migrate to Magento. But, in case the URLs of your product pages, landing pages or any other important pages change, ensure that you have redirected those URLs to new ones.
Magento has a built-in module which can handle 301 redirections. URL redirection helps you in maintaining your store's SEO ranking and also redirects the traffic to new URLs.
Just ensure that you don't redirect all the old URLs to the Homepage because if your audience will not land to the relevant page to the link they have clicked they may immediately abandon your website. This would not help instead will increase your website's bounce rate.
Duplicate Content
Duplicate content issue can arise if canonical tags have not been assigned to the pages having similar text after migrating to Magento platform. As you know there may be multiple product pages which are similar so this issue can arise which is quite normal in a shopping site.
Just assign canonical tags manually or you can use 3rd party extensions like amasty which can help in handling canonical tags for your Magento site.
Caching
Hosting can be the biggest challenge while you are migrating your online store to Magento platform. You need dedicated properly optimized magento hosting with implanted server level caching. This would ensure quick loading speed of your Magento website.
Transferring Theme Design
The theme design you are using for your store right now may not be available among Magento predefined themes. The best way to overcome this challenge is to get a customized design for your online store which you can incorporate in your magento store.
Moving Integrations
Customers have their own preferences when it comes to selecting payment and shipping methods. Thus, this makes both these elements quite crucial for your online store. Magento already has several built-in payment gateway as well shipping integration options which you can select if you cannot move the present integrations on your online store.
Migrating Data
You need to plan migrating below mentioned data of your current website to you new Magento store –
Customer Data and Passwords – This is something which is very crucial for your online business. Your online store migration to Magento should not be inconvenient for your customers. So, just ensure that even if you migrate to Magento store, the experience of your customers remain consistent.
Purchase Histories – Although most of the eCommerce platforms have a database maintaining order histories. Ensure that you transfer that data without any loss otherwise it might be inconvenient for you and your customers both. You will not be able to compare your sales figures and analyze how your store is progressing. Moreover, your customers would not be able to view their purchase history
Blog and Other Informative Pages – If you have blog and other informative pages on your online store, it becomes important to ensure that those pages get migrated properly for better SEO ranking and user experience.
eCommerce Migration – Are you Planning to Do It Yourself?
It doesn't matter how tech savvy you are, you shouldn't be trying to migrate your store to Magento yourself. The reason behind that is – the business owner should be focusing on how to grow the business like planning new marketing strategies and growing customers database instead of database queries and coding.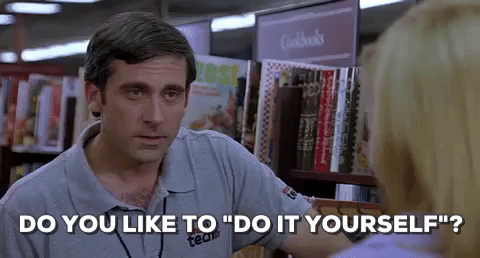 Leave that job to experts like QeRetail – a one stop shop for online retailers. We can migrate your store to Magento platform without any technical glitches. You might take up eCommerce migration as a great challenge but that might cause serious business repercussions.
Although, we have mentioned different ways of overcoming these challenges but the fact is – migration is not overnight job and can consume lot of your valuable time. Moreover, saving few bucks by not availing professional eCommerce migration services can be really risk taking matter for your business.