Hey there, online shoppers! Buckle up because we're about to spill the beans on everything retail in our monthly retail roundup. Think of it as your dose of retail therapy without swiping your credit card.
In this edition, we're dishing out the hottest updates from September in the eCommerce realm—because, let's face it, staying in the loop is as essential as finding that perfect pair of shoes. So, grab your favorite snack, kick back, and let's retail-talk through September's eCommerce extravaganza. 
Featured News
eBay's Snap-List: Revolutionizing Selling with AI
eBay is revolutionizing the online marketplace with its latest innovation, Snap-List. This advanced AI tool, initially available on the iOS app and soon on Android, can work wonders with just a single photo.
It does the heavy lifting by creating catchy titles and detailed descriptions and even suggests key information like product release dates, pricing, and shipping costs. With this game-changer, selling your items online is about to become as easy as taking a snapshot!
TikTok Shop: Shoppable Videos Hit Your For You Feed
Whether it's keeping up with the latest trends, fashion and beauty tips, finding yummy recipes, or enjoying diverse content, TikTok has you covered. And guess what? They've just unleashed something exciting – TikTok Shop is now fully available in the US!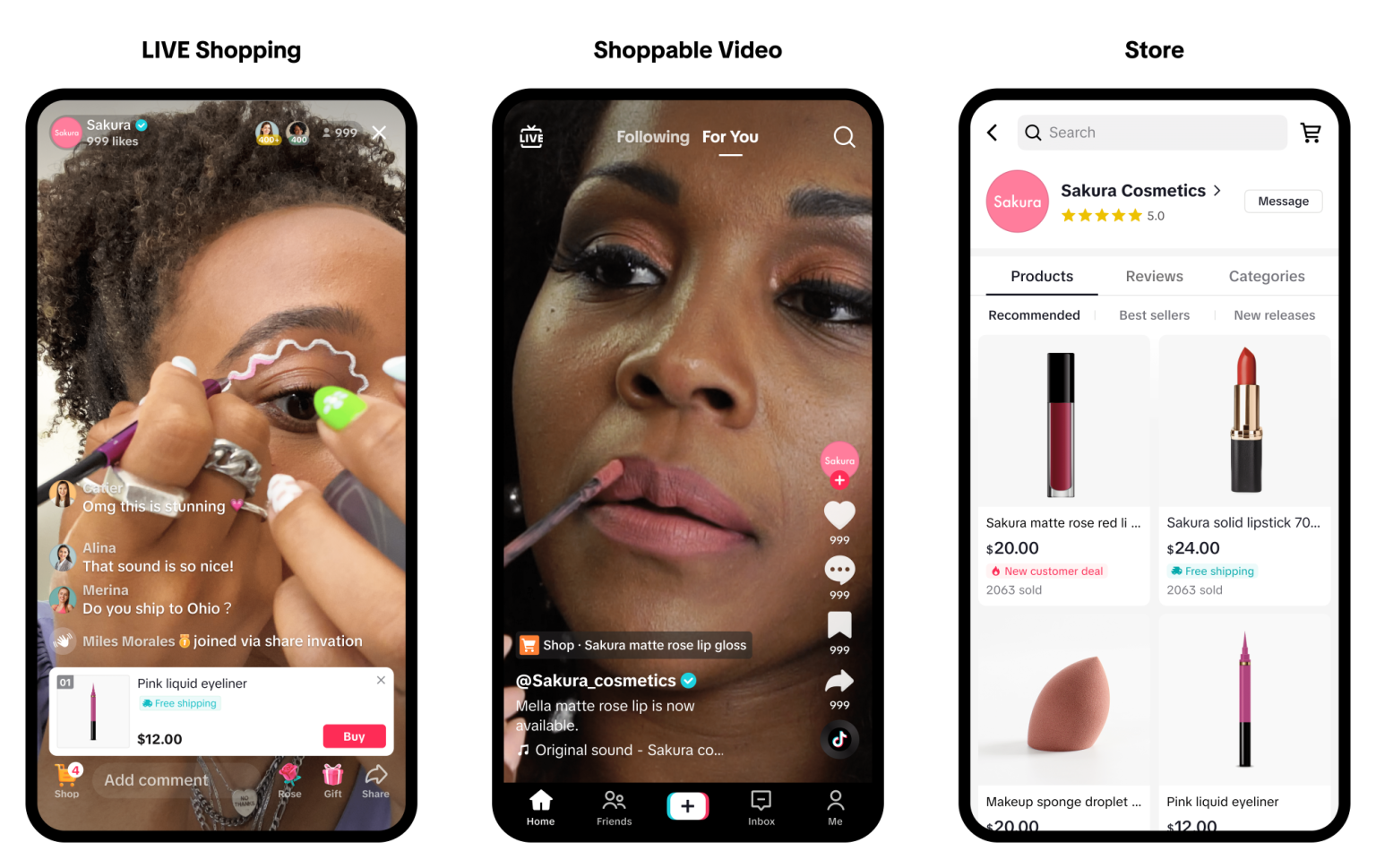 TikTok Shop is taking this shopping frenzy to a new level by bringing shoppable videos and live streams directly to your For You feed. Now, brands, sellers, and creators can join the party, selling products directly through TikTok's shoppable content.
Amazon and Shopify Join Forces: 'Buy with Prime' Now Available
Amazon is making a big move by launching an app within Shopify's ecosystem. This nifty app will be a game-changer for US-based Shopify merchants who use Amazon's fulfillment network.
It offers them the exciting option to include "Buy with Prime" in their Shopify Checkout process, all powered by Shopify Payments.
Meta Verified: Elevate Your Social Presence with Confidence
"Meta Verified" is your passport to establishing a secure and influential presence on Instagram and Facebook. This subscription bundle offers exclusive benefits, including coveted platform verification using your government ID.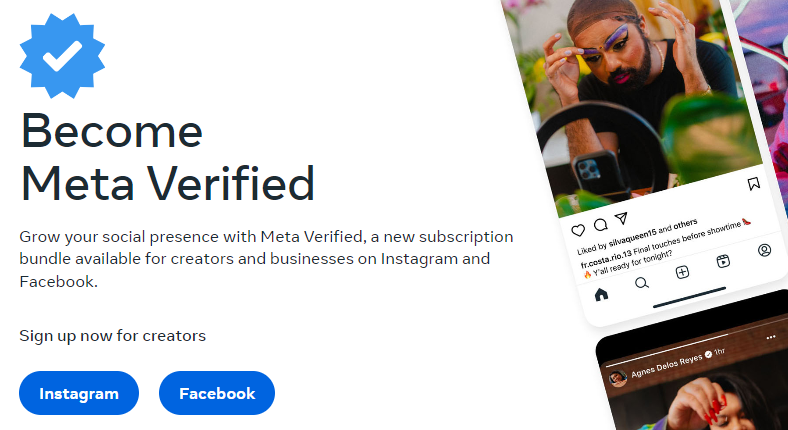 Whether you prefer the web or app, this feature-packed bundle is accessible, priced at just $11.99 online and $14.99 in-app.
Wix Introduces 'Tap to Pay on Android' for US Merchants
In a strategic partnership extension with Stripe, Wix introduces "Tap to Pay on Android." Following the successful iPhone launch, this feature empowers Wix merchants to accept secure, contactless payments via their Android devices.
Emerging Technology
WhatsApp Channels Go Global 
WhatsApp is making big waves in eCommerce by introducing WhatsApp Channels to more than 150 countries. If you own an online store, here's why you should be thrilled: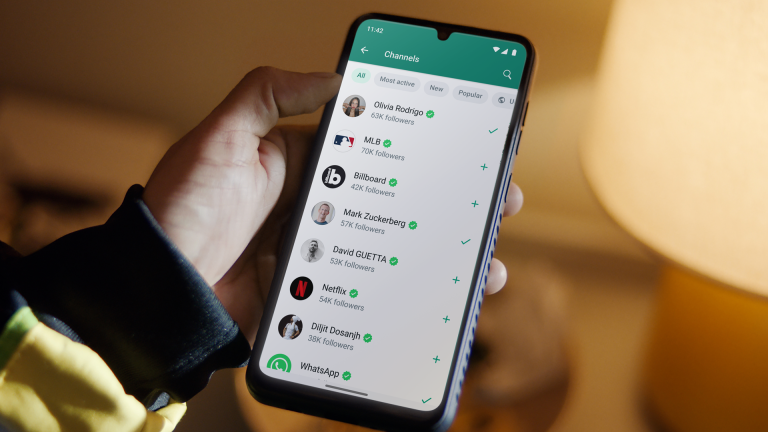 Tailored Directory for Better Connections:
Easily find channels specific to your country, keeping you updated on local trends and news. Discover new, active, and popular channels based on followers, simplifying connecting with businesses like yours.
Expressive Reactions for Quick Feedback:
Share your thoughts using emojis for fast feedback without revealing your identity. Monitor the total reactions to understand your audience's response.
More Control with Update Editing:
Admins can now edit updates and changes for up to 30 days, providing greater flexibility and control over your channel content.
Effortless Sharing for a Bigger Audience:
Share updates with your chats and groups, including a link to your channel. Increase traffic and engagement by giving people easy access to your channel.
Amazon's AI Innovations Shaping the Future of eCommerce
In September 2023, Amazon.com, Inc. unveiled four groundbreaking AI innovations that are set to redefine the eCommerce landscape. These innovations are poised to benefit both retailers and eCommerce owners in significant ways.
Amazon Bedrock:
This fully managed service combines top AI foundation models, streamlining the process of creating new AI applications. Retailers can leverage this to enhance customer experiences and optimize operations.
Amazon Titan Embeddings:
Now widely available, this model offers improved AI capabilities, enabling retailers to understand customer behavior and preferences better, leading to more effective marketing strategies.
Meta's Llama 2 via API:
With the addition of Llama 2 to Amazon Bedrock, eCommerce owners gain access to cutting-edge AI technology, allowing for advanced personalization and recommendation systems.
Amazon CodeWhisperer:
This AI-powered coding assistant is getting even smarter with a new feature that tailors code suggestions based on a company's internal codebase. Developers can code more efficiently, leading to faster innovation and reduced development time.
Generative BI dashboard-authoring in Amazon QuickSight:
Business analysts can now streamline their data exploration process. They can effortlessly create compelling data visuals by simply describing their requirements in plain, natural language. This eliminates the need for complex technical skills and accelerates the speed at which insights are derived and shared within the organization, enhancing decision-making processes.
Walmart Discovered on Roblox: A New Frontier in Virtual Exploration"
Walmart made an exciting debut on Roblox with "Walmart Discovered" this September, aiming to provide an innovative and user-friendly platform for exploring virtual experiences and items.
This initiative, driven by feedback from the Roblox community, promises to reshape how users engage with games, indie creations, and virtual products.
Community-Driven Discovery:
Walmart Discovered introduces a fresh approach to virtual exploration, allowing users to discover the best games, indie experiences, and virtual items. These selections are curated by the community itself through a novel nomination system, ensuring that user preferences are at the forefront.
Spotlight on Creators:
Over the next four months, this initiative will shine a spotlight on over 300 community creators, spanning from digital fashion designers to seasoned developers. It's a unique opportunity for creators of all scales to showcase their talents and gain recognition.
Accessible and Immersive:
Walmart Discovered is accessible to users aged 13 and older, providing an immersive platform for exploring trending virtual items and engaging with creators across different genres. It offers a dynamic space for users to connect and interact within the Roblox metaverse.
Monetization for Developers:
Developers can monetize their creations within Walmart Discovered by selling virtual items using Robux, Roblox's native currency. This opens up new avenues for creators to generate revenue and sustain their passion for game development and virtual experiences.
eCommerce Spotlight 
Shopify Steals the Show in September
Shopify's Sixth Consecutive Win in Gartner's Magic Quadrant
Shopify has earned the title of Leader in the 2023 Gartner® Magic Quadrant™ for Digital Commerce, securing the top spot in execution ability. This recognition reflects Shopify's commitment to innovation and its unique vision for commerce. 
Shopify's Game-changing Tools: What's New for Merchants
Shopify revealed a game-changing tool called Sidekick. This new AI commerce assistant revolutionizes how online sellers manage their businesses by offering instant help, answering questions, and effortlessly performing tasks.
Sidekick is versatile, handling anything from simple discount inquiries to complex tasks like testing credit card numbers for checkout development. Its quick responses save time by providing information without the need to search through documentation.
Additionally, Sidekick excels at generating content, crafting engaging messages for various purposes, from welcoming entrepreneurs to Shopify Summer 23 Editions to aiding in customer communications. 
Shopify Academy: Empowering Merchants to Succeed
Shopify Academy offers a variety of courses tailored for Partners, Merchants, and Developers, delving into the Shopify ecosystem. It's a free collection of online training courses led by industry experts and seasoned entrepreneurs. 
With 13 courses, each addressing distinct challenges encountered by eCommerce business owners, Shopify Academy covers topics like eCommerce SEO, dropshipping, email marketing, and more.
Shopify and Google Partnership: Expanding Merchant Resources
Shopify Inc. and Google Cloud have teamed up to bring a new feature to Commerce Components, Shopify's big retail solution. This integration allows retailers to use Google's high-quality search and AI innovations. It's like combining the best of online shopping with top-notch search capabilities. 
Harley Finkelstein, Shopify's President, is excited about this partnership, stating it solves a tricky problem for big retailers. Google Cloud's CEO, Thomas Kurian, sees it as a way for merchants to use AI to make online shopping even better for customers.
Shopify Audiences: An Upgraded Version
Shopify introduced an enhanced version of Shopify Audiences. This upgraded version provides more comprehensive insights and expands its connectivity to additional ad channel partners, including Snap, Criteo, and TikTok. 
In a recent update, Shopify Audiences has expanded its reach to include major advertising platforms such as Snap, Criteo, and TikTok, alongside existing partners like Meta, Google, and Pinterest. The latest version incorporates highly effective algorithms, boasting a potential reduction in customer acquisition costs by up to 50%.
Global Trends
Growth of Buy Now, Pay Later (BNPL) Services
Recent data from the Global Payments Report 2023 by Worldpay from FIS reveals a significant rise in buy now, pay later (BNPL) services. The report estimates a 16% yearly growth in BNPL's global eCommerce transactions from 2022 to 2026.
Various reliable sources, including Forbes, McKinsey & Company, Forrester Research, eMarketer, and PYMNTS.com, have also highlighted BNPL's rapid growth, projecting its continuation in the future. This surge is fueled by factors like the increasing popularity of online shopping, consumers wanting to spread purchase costs, the convenience of BNPL services, and the absence of interest and fees in many BNPL options.
Merchants also embrace BNPL services for their potential to boost sales and conversions, making BNPL a significant trend in the eCommerce industry set to persist in the years ahead.
Pinterest's Inclusivity Drive: Setting a Global Standard
With its groundbreaking body type technology, Pinterest is taking a monumental step towards inclusivity: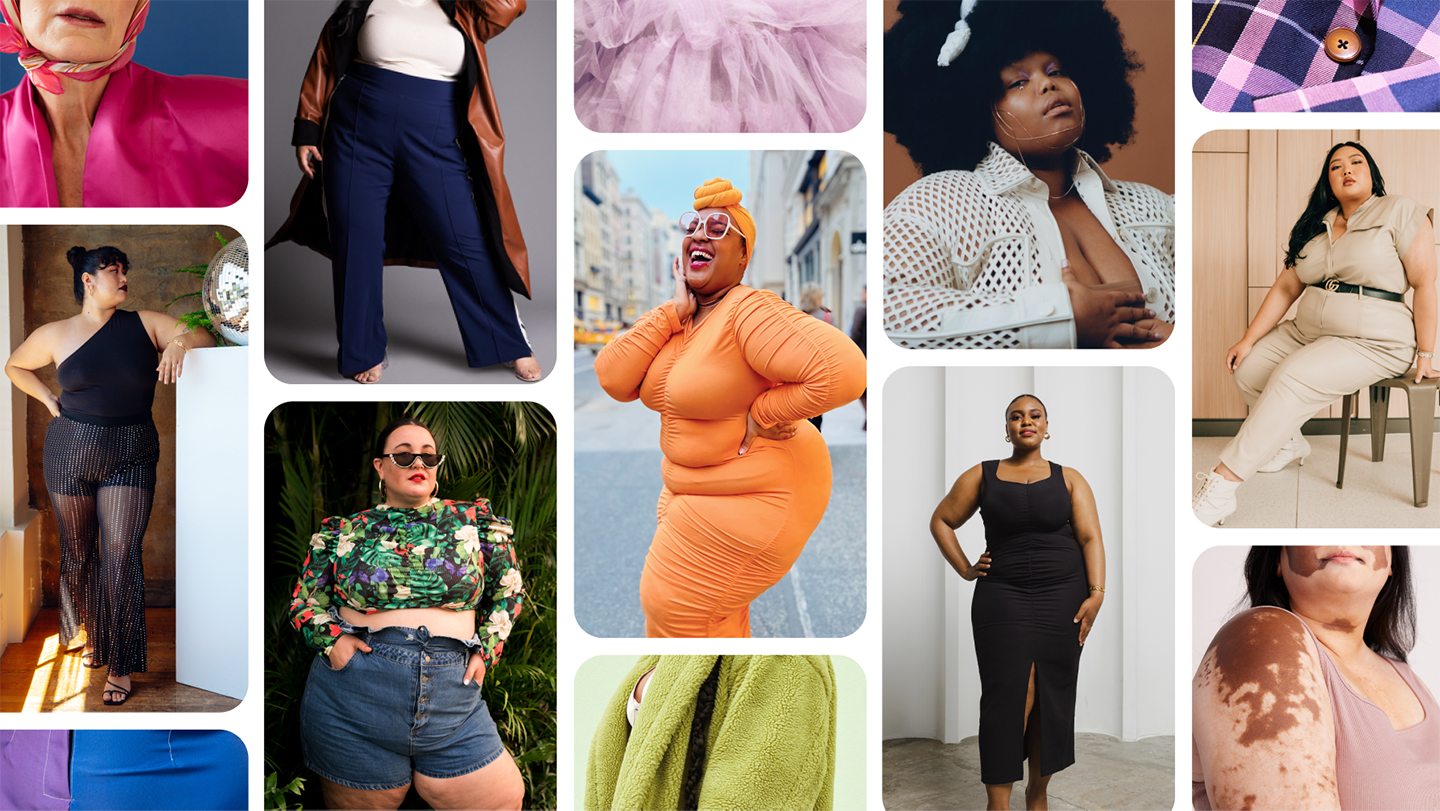 This pioneering AI innovation can discern diverse body shapes, sizes, and forms across 5 billion platform images.

Building on previous skin tone technology, Pinterest is using these tools to reshape algorithms, ensuring greater representation in women's fashion and wedding-related content across feeds and searches.

These forward-thinking AI initiatives foster a more positive online environment where users from all walks of life can finally see themselves reflected, embraced, and celebrated.
Market Insights
Plan your eCommerce with Us
In the dynamic world of eCommerce, staying informed is key to success. eCommerce Digest, our monthly dose of everything retail and eCommerce, brings the latest trends, insights, and updates right to your inbox. Don't miss out on this valuable resource – subscribe to our newsletter today and keep your finger on the pulse of the industry.
At QeRetail, we're more than just observers, ready to assist with all your online business needs. Whether you're starting your eCommerce journey or looking to optimize your existing store, we're here to help you every step of the way. Together, we can make your eCommerce dreams a reality. Contact us now, and let's embark on this eCommerce adventure together!