Hello, eStore owners! Get ready for a deep dive into the world of online retail in our eCommerce Digest designed specifically for you. 
Consider this your retail fix without spending a dime. In this issue, we're serving up the latest highlights from October 2023 within the eCommerce industry because, in today's fast-paced digital marketplace, staying informed is just as crucial as discovering that ideal pair of shoes. 
So, grab your preferred snack, relax, and let's delve into the eCommerce spectacle that was in October.
Featured news
TikTok's 15-minute Upload Experiment
eCommerce owners now have the opportunity to utilize TikTok's extended 15-minute upload limit creatively. This new feature allows them to create detailed product demonstrations, informative comparison videos, and comprehensive product reviews, all contributing to improved SEO rankings and increased audience reach.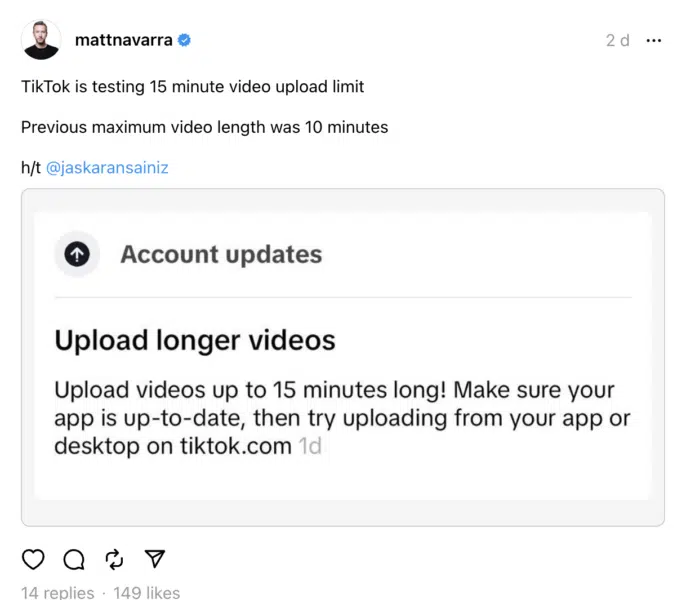 Longer videos are proving effective in engaging viewers, leading to heightened interaction, higher click-through rates, and improved conversions.
Sezzle and Woocommerce's Expanded Partnership
The expanded collaboration between Sezzle and WooCommerce has simplified the integration of Sezzle's buy now, pay later (BNPL) solution during the checkout process. 
Merchants can now offer more flexible payment options, leading to potential sales increases of up to 30% and a significant reduction in cart abandonment rates by 20%, benefitting both merchants and customers.
HubSpot and TikTok's CRM Partnership for B2B Lead Generation
HubSpot and TikTok have recently joined forces to streamline lead management for B2B users. This collaboration allows for automatic lead syncing from TikTok to HubSpot, marking TikTok's first CRM partnership for B2B lead generation.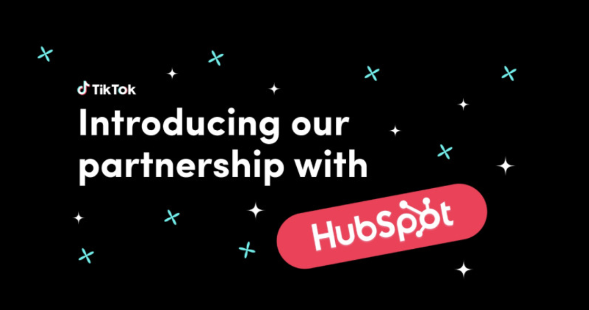 With this integration, you can look forward to improved lead generation, simplified lead nurturing, and valuable campaign insights, making it a valuable tool for expanding your customer base through TikTok.
Instagram's Collaborative Carousel Post Testing
Instagram's new collaborative carousel posts enable multiple users to contribute photos and videos to a single post, creating an engaging and interactive storytelling experience.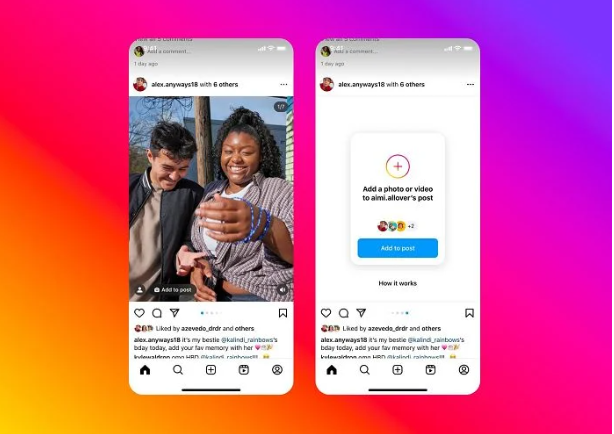 This innovative approach helps businesses to increase brand awareness, showcase products and services from different perspectives, and build trust with potential customers by demonstrating product usage and satisfaction.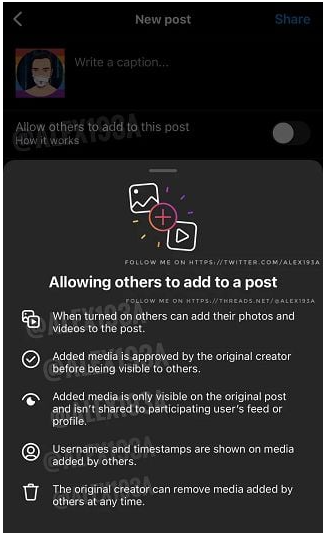 Additionally, it has the potential to drive more traffic to their online stores, leading to increased leads and sales.
Emerging tech
Amazon's Integration of Drones for Faster Delivery
With the introduction of drone integration in their fulfillment network, Amazon aims to expedite the delivery process significantly. This service is set to launch in 2024 for select cities and Prime members, allowing customers to opt for drone delivery during checkout.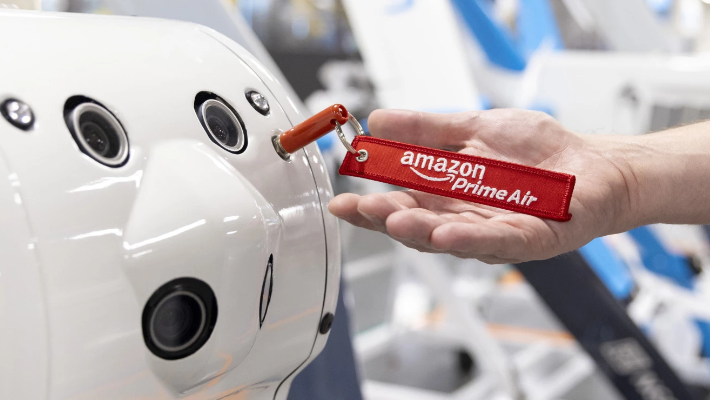 Amazon's focus on advancing drone capabilities to handle larger packages and longer distances indicates a potential transformation in the final stages of delivery that is not only swift but also environmentally sustainable.
Metaverse Commerce Updates, including the Latest Developments and Predictions
Metaverse platforms are evolving rapidly, becoming more sophisticated and user-friendly. Businesses leverage this development to create and manage virtual stores and marketplaces more efficiently. 
The emergence of new metaverse-native payment solutions makes it easier for customers to conduct transactions within the metaverse. As more consumers express interest in shopping in the metaverse, businesses are exploring innovative ways to leverage this platform, including offering virtual try-on experiences, product demos, and immersive shopping experiences.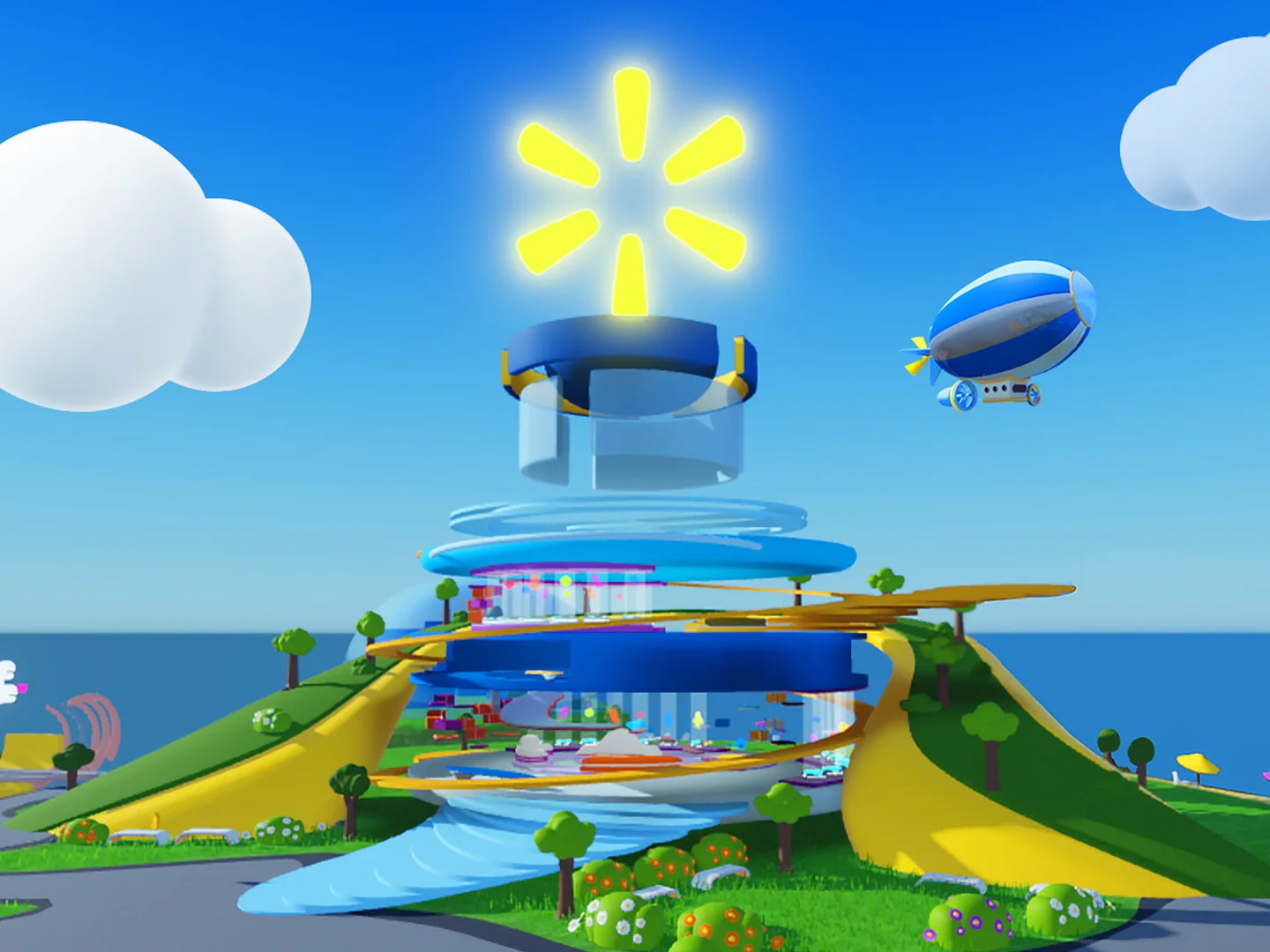 Recent developments, such as Walmart's trademark application for "Walmart Land" in the metaverse and Meta's announcement about developing a new digital wallet for Metaverse, highlight the ongoing evolution of metaverse commerce. 
Predictions suggest that metaverse commerce will become mainstream, more immersive, engaging, and increasingly personalized.         
eCommerce spotlight
Instagram's Transformation into a Prominent Marketplace
As the eCommerce landscape continues to evolve, businesses need to stay up-to-date with the latest trends and developments. In recent news, we've witnessed Instagram's significant stride towards becoming a prominent marketplace with the recent launch of the Instagram Shop feature. This latest move is reshaping how users engage with the platform, providing a convenient and immersive shopping experience directly within the app.
With Instagram swiftly transforming into a go-to shopping destination, equip yourself with the necessary strategies to maximize your sales on Instagram.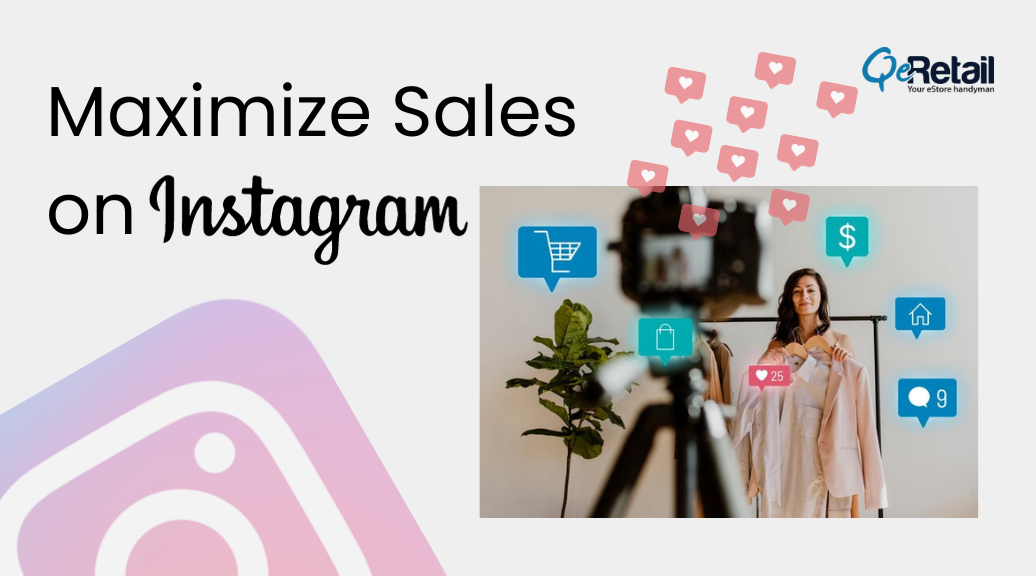 It is high time that you learn how to leverage Instagram's robust shopping functionalities, tap into the power of Instagram Marketplace, and curate compelling product collections that resonate with your target audience. Optimize your approach to reach and engage your ideal customers effectively, ensuring that your business stays ahead in the ever-evolving world of eCommerce.
Global trends 
Sustainability Initiatives in eCommerce Businesses
eCommerce businesses face increasing pressure from consumers, investors, and regulators to become more sustainable. This is due to the growing awareness of the environmental impact of eCommerce, which includes packaging waste, carbon emissions, and water usage.
To meet this growing demand for sustainability, eCommerce businesses are implementing various initiatives. These initiatives include:
Reducing packaging waste:

eCommerce businesses use less and more sustainable packaging materials. For example, some eCommerce businesses use recycled cardboard boxes and compostable packing peanuts. Others offer reusable packaging options, such as shipping totes and insulated bags.

Using renewable energy:

eCommerce businesses are switching to renewable energy sources, such as solar and wind power. This helps to reduce their carbon footprint and reliance on fossil fuels. For example,

Amazon

has committed to powering its operations with 100% renewable energy by 2025.

Offsetting carbon emissions:

eCommerce businesses are offsetting their carbon emissions by investing in projects that reduce greenhouse gas emissions. Some businesses are investing in tree planting and renewable energy projects.
Improving the sustainability of products:

eCommerce businesses are working with their suppliers to improve the sustainability of their products. This includes reducing harmful chemicals, improving worker safety conditions, and using recycled materials. 
In addition to these initiatives, eStores are becoming more transparent about their sustainability efforts. This includes publishing sustainability reports and disclosing their environmental impact. Walmart publishes a sustainability report each year, Environmental, Social & Governance Reporting, that details its progress on its sustainability goals.
The shift towards sustainability in the eCommerce industry is still in its early stages, but it is clear that sustainability is becoming a priority for businesses of all sizes. Businesses that embrace sustainability will be well-positioned to succeed in the future.
Here are some specific examples of eCommerce businesses that are leading the way in sustainability:
Amazon:

Amazon

has committed to powering its operations with 100% renewable energy by 2025. The company is also investing in electric delivery vehicles and developing new ways to reduce packaging waste.

Walmart:

Walmart

has set a goal to reduce its greenhouse gas emissions by 50% by 2030. The company is also working to source sustainable products and reduce food waste in its supply chain.

Target:

Target

has committed to reducing its environmental impact by 50% by 2030. The company is also working to make its products more sustainable and to reduce packaging waste.

eBay:

eBay

has committed to becoming carbon neutral by 2025. The company is also working to reduce packaging waste and to promote the sale of sustainable products.

Etsy: Etsy is a marketplace that specializes in handmade and vintage goods. The company is strongly committed to sustainability and requires its sellers to meet certain standards.
These are just a few examples of the many businesses taking steps to become more sustainable. As the demand for sustainability grows, we can expect to see even more eCommerce businesses implementing sustainable initiatives.
The Growing Significance of Omnichannel Commerce
Omnichannel commerce has been around for a while now. But it is now more than ever that we can see its importance in the growth of any eCommerce business. 
It enables customers to shop without constraints, transitioning between channels effortlessly. For you, it boosts sales, enhances customer satisfaction, and cuts costs through streamlined operations. Customers benefit from convenience, flexibility, and personalized experiences. 
Leading companies like Amazon, Walmart, and Target have successfully adopted omnichannel commerce, offering diverse shopping options across online and in-store platforms. 
Here are some facts you might be interested to know. 
Omnichannel shoppers have a 30% higher lifetime value than single-channel shoppers. (Google, 2023)
Omnichannel retailers see a 91% increase in year-over-year customer retention rates. (Zendesk, 2023)
Omnichannel commerce can reduce customer acquisition costs by up to 30%. (Accenture, 2023)
Market insight
Projections for the US eCommerce Market in 2023 and Beyond
The US eCommerce market is expected to reach $1.4 trillion in 2027, growing at a CAGR of 10.2% from 2023 to 2027.
By the end of 2023, eCommerce is expected to account for 18.1% of total retail sales in the US.
Mobile Commerce (m-commerce) and Social Commerce in the Current Landscape
Mobile commerce (m-commerce) is the fastest-growing segment of eCommerce. In 2022, mCommerce accounted for 45.2% of all eCommerce sales in the US. This share is expected to reach 54% by 2027.
Social commerce is another emerging trend in the US eCommerce market. In 2023, social commerce will reach $48.7 billion, up from $38 billion in 2022.
Plan your eCommerce with Us
In the dynamic world of eCommerce, staying informed is key to success. eCommerce Digest, our monthly dose of everything retail and eCommerce, brings the latest trends, insights, and updates right to your inbox. Don't miss out on this valuable resource – subscribe to our newsletter today and keep your finger on the pulse of the industry. 
At QeRetail, we're more than just observers, ready to assist with all your online business needs. Whether you're starting your eCommerce journey or looking to optimize your existing store, we're here to help you every step of the way. 
Together, we can make your eCommerce dreams a reality. Contact us now, and let's embark on this eCommerce adventure together!