BigCommerce is a leading eCommerce platform, hosting almost 55,000 stores including big brands such as Martha Stewart and Toyota. It is a powerhouse of eCommerce features and helps you in managing your store and streamline your business.
BigCommerce integrates your website with PayPal powered by Apple Pay, Pay with Amazon, stripe, and others. It facilitates the integration of your store with email marketing tools, live chat, and other market services.
Here is a list of quality themes from BigCommerce. Right from small stores to big ones, and from technical geeks to travel bloggers, there's something for everyone. These themes are premium ones though BigCommerce offers a limited section of free themes.
Check out these best BigCommerce themes for eCommerce stores and grab the one which suits your eStore.
1. LaParis
LaParis theme has an elegant BigCommerce design that would be a perfect fit for selling all the trendy products.
The theme features a large slider area in the header made to showcase your products. It also has payment gateway feature, customization options, product filters and responsive design. If you want an apt design for eStore, then LaParis fits the bill. Price: $150.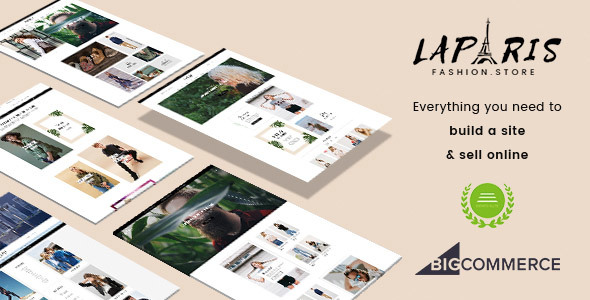 2. Solo
Solo is one of the best BigCommerce themes for eCommerce stores. It is built for launching single products. Sell your products for retina ready, full-width images. Solo is responsive and features a front pages slideshow, customizable, product selector, one-page checkout and more. Price is $145.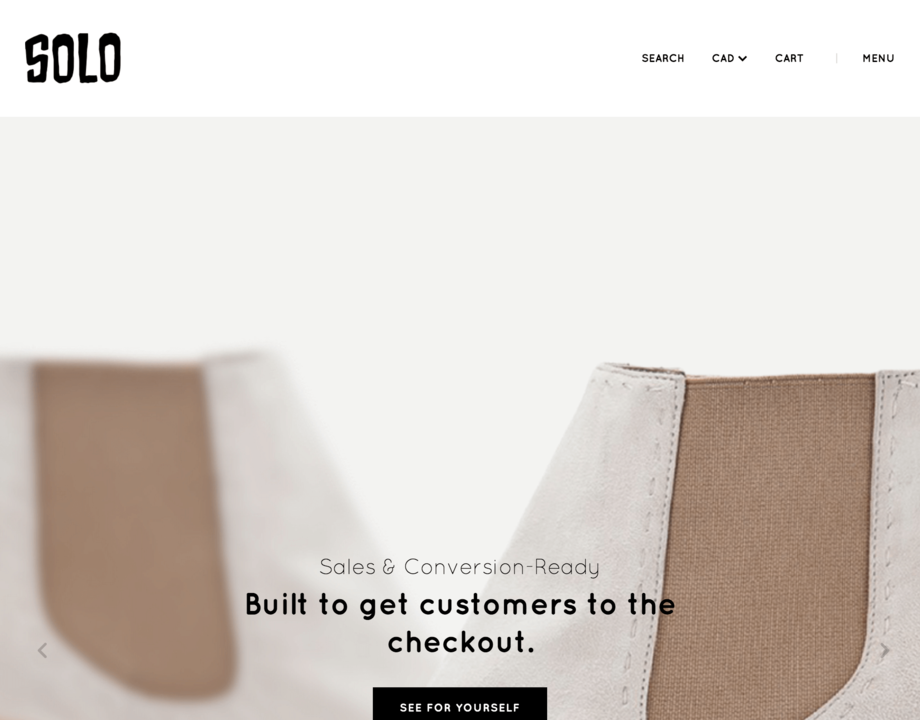 3. Exhibit
 Exhibit is a feature-rich theme tailored for small to medium-sized catalogs. It bags classic sidebar navigation and distinctive blog posts. Besides, Exhibit is a responsive theme with the front page slideshow, product filtering, product comparison table and many such factors. Price: $170.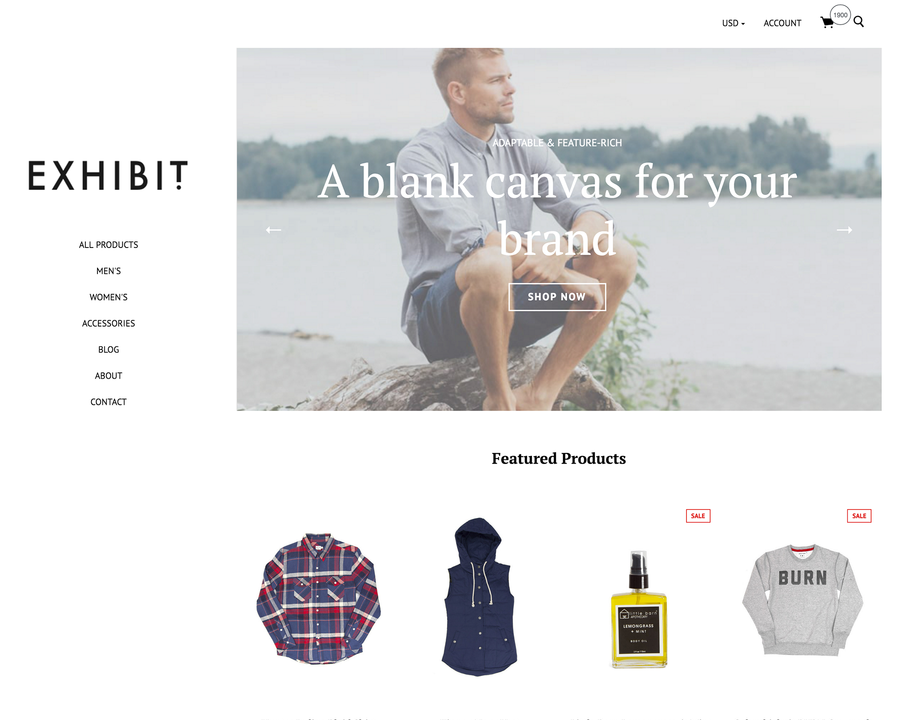 4. Chelsea
Chelsea helps you create the perfect online Lookbook. Its large imagery and elegant typography let your products tell the story while making your customers feel like they're walking around in a shopping mall. Chelsea is perfect for apparel stores, health and beauty products. Price: $170.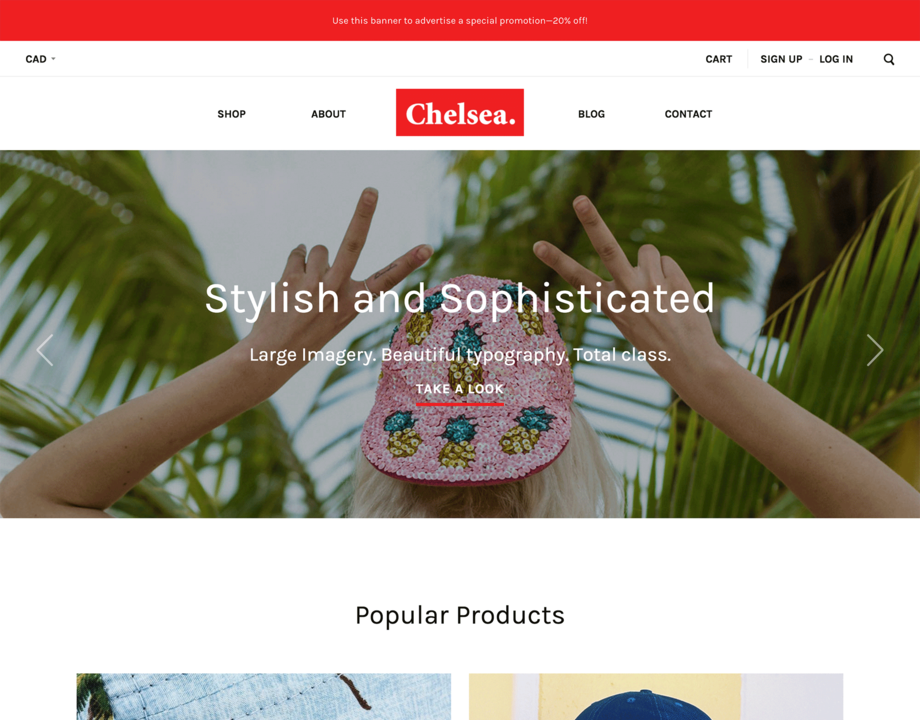 5. Gameworld
Gameworld is apt if you run a game store. The theme has several options to display a variety of games for the most popular platforms. Every part of this theme is customizable through the theme options panel and the theme supports multiple languages and currencies. It's also responsive and comes with built-in filtering options, mega menu, and detailed documentation. Price: $165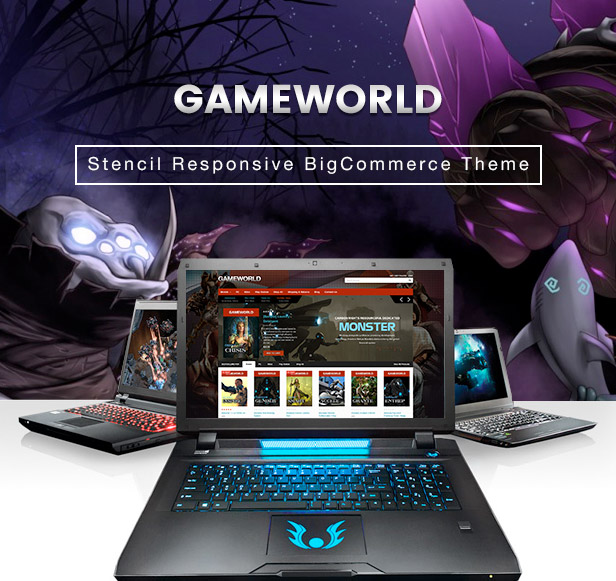 6. Supermarket Yellow
Supermarket Yellow is also one of the best BigCommerce themes for eCommerce stores. It is a responsive mobile optimized theme which has outstanding features like sidebar navigation, mega menu, multiple products advanced quick menu, product showcase and more. Price: $195.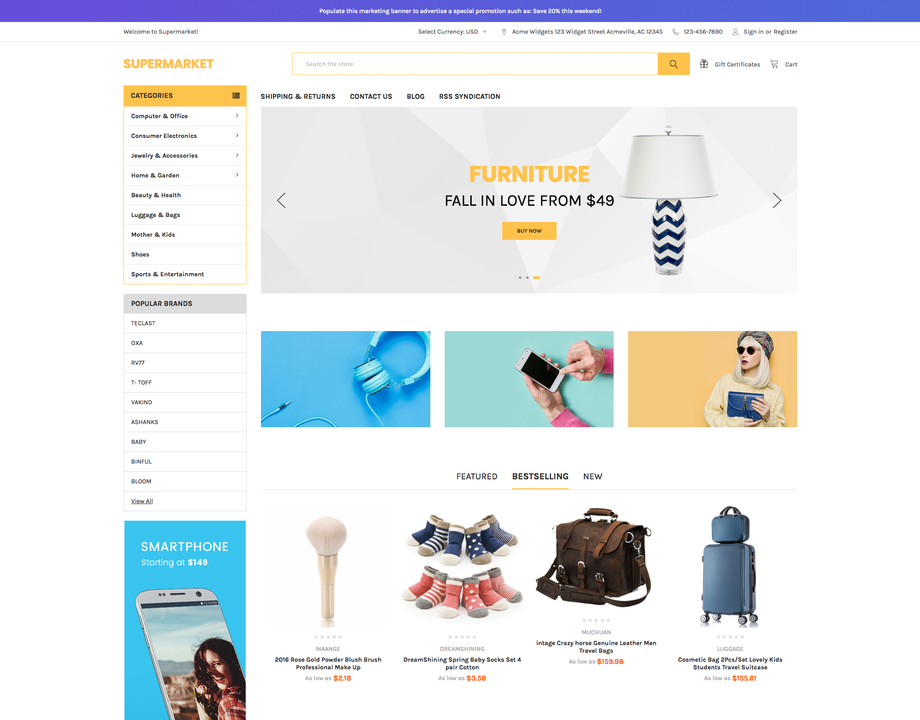 7. Verve
Verve stands out from the rest as a multipurpose BigCommerce theme. It is a fully responsive theme and can help you reach where your audience is. It also bags features like quick add to cart, free theme upgrades, one-page checkout, product videos and much more. Price: $69.

8. Venture
Venture is a theme for progressive online stores which supports a large range of products. Venture's modern design gives you a sophisticated and stylish look, at the same time remains an enterprise. It is fully responsive and has features such as frontpage slideshow, product comparison table, complex search filtering and so on. Price: $195.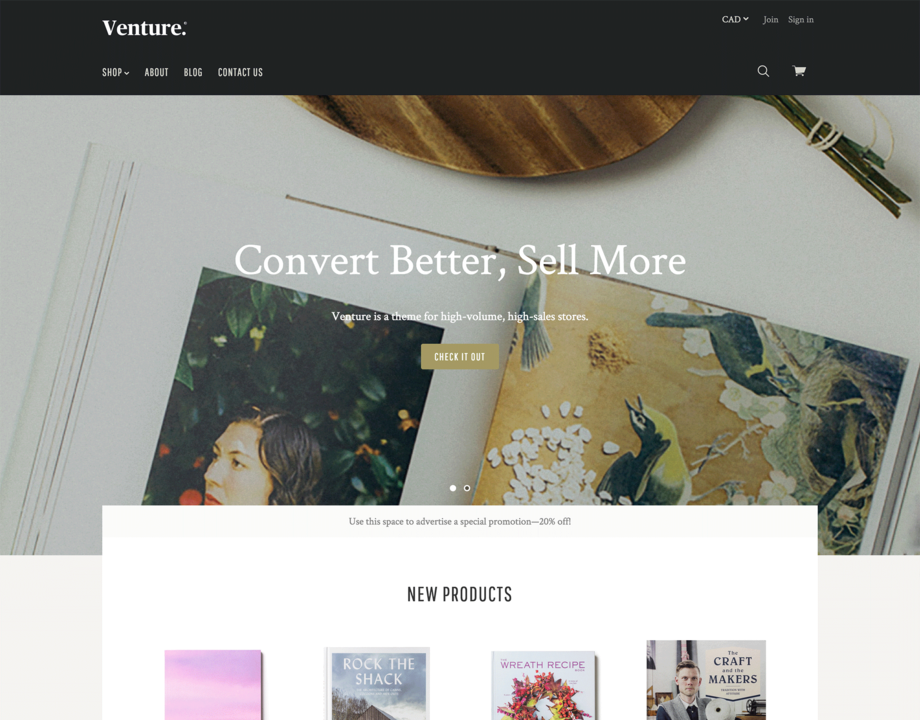 9. Showroom
Showroom is a sophisticated theme designed to be on par with other businesses. It has a unique space saving product grid and customizable sidebar menu which makes it one of a kind. Ideal for any brand, Showroom is a must have. It has features like quick add to cart, one step checkout, product videos, front page slideshow and more. Price: $195.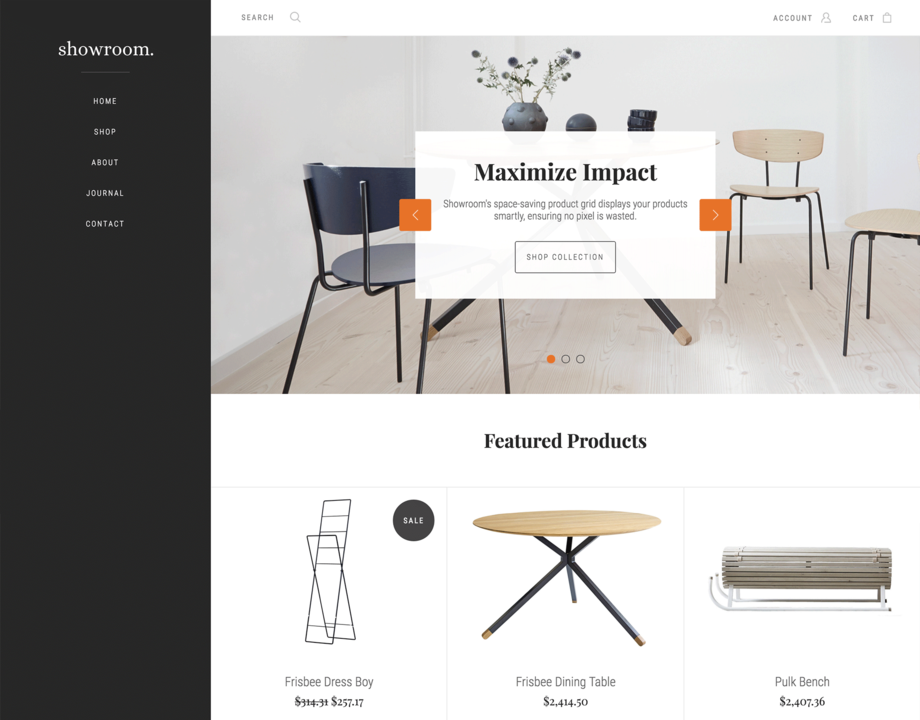 10. Lookbook
Trust me on this part, Lookbook will take your product photography to next level. Dive into its stunning, dual column product grid, and captivate them with detailed product shots. It is loaded with features such as free customer support, free theme upgrades, one step checkout and more. Price: $170.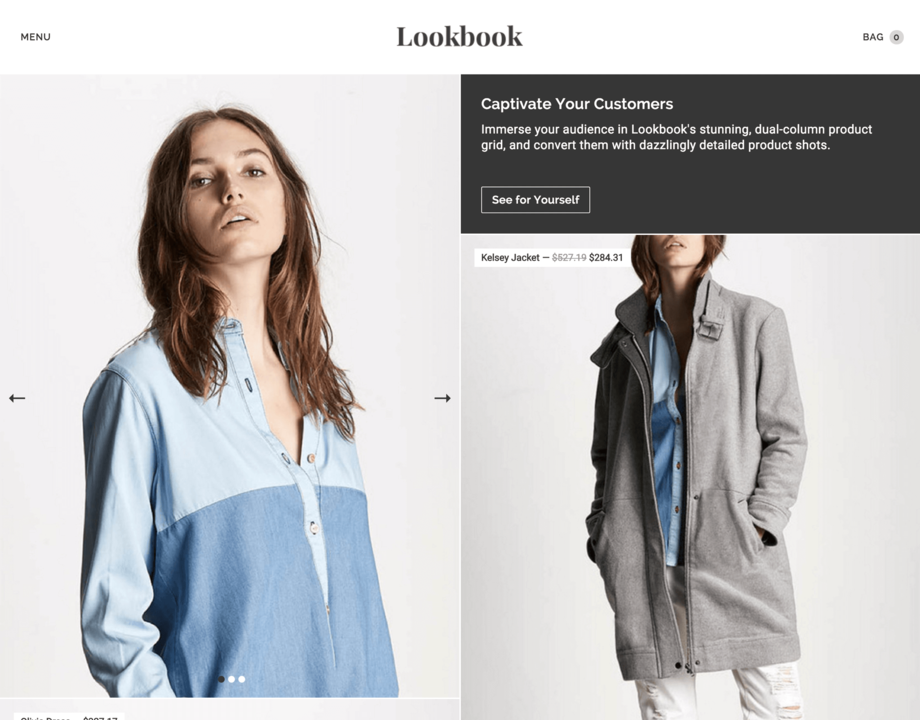 Upgrade to BigCommerce Stencil and get a New Custom Design for your online store @ No Cost
Takeaways
Creating an online store becomes a cakewalk when you have right tools to use and right tips to follow. Kudos to a platform like BigCommerce which makes selling any product easy. Get these best bigCommerce themes for eCommerce stores and set up your store right now. Grab a glass of water, load your store with products and relax. Happy selling!