To improve sales this holiday season, the first step would be to bring visitors to your online store which can be done through digital marketing.
The second crucial step would be to convert those visitors into customers. There are various ways to do that like by introducing new offers, providing stealing discounts, which many smart online retailers do.
But, all these offers can be lucrative only if your online store is able to spruce up the holiday enthusiasm which can be done by its design. When it comes to holiday theming, many online retailers think of painting their homepage with red color, adding a Santa cap to the logo and sprinkling snow all over.
According to researchers from Stanford University, 75% of Internet users make judgements about a company's credibility based on their website's design.
To form a good impression of your store in the minds of your visitors, it would be preferable to add creative and original holiday-themed ideas to your online store. How should that be done?
Below mentioned holiday theme web design tweaks will definitely help you –
Classy Flashing Offers
The presentation is very much significant when it comes to grabbing the attention of the online store visitors.
The discount offers if presented in flashing design with "call to action" button/text on the top can attract the visitors and help in converting better.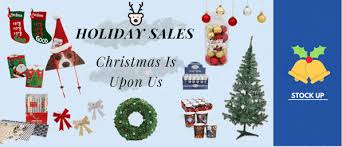 Consider getting classy holiday-themed flashy offers designed for your online store and make the most out of this holiday season.
Attractive Festive Elements
Adding festive elements like a Santa cap to your logo or replacing bullet points with small Christmas trees is a great idea to give a holiday flair to the Homepage of an online store.
You don't need to overdo this. Just adding few festive elements here and there can add a magical touch to the online store and keep the visitors engaged.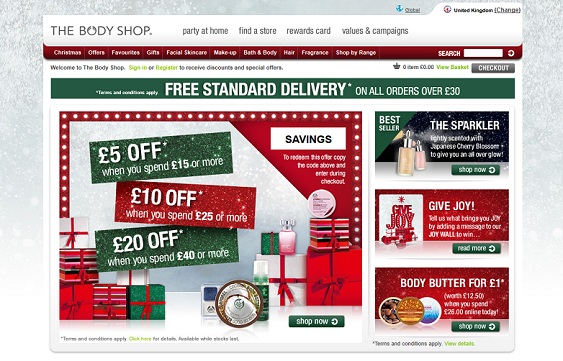 Aesthetically Appealing Hero Image
A large banner just below the navigation bar is known as the "hero image." This hero image can display featured products, discount offers, or anything which you want to show to your customers on a priority basis.
It becomes significant to add holiday flair to the hero image as it covers the full width of the Homepage and prominently dominates the design of the entire Homepage.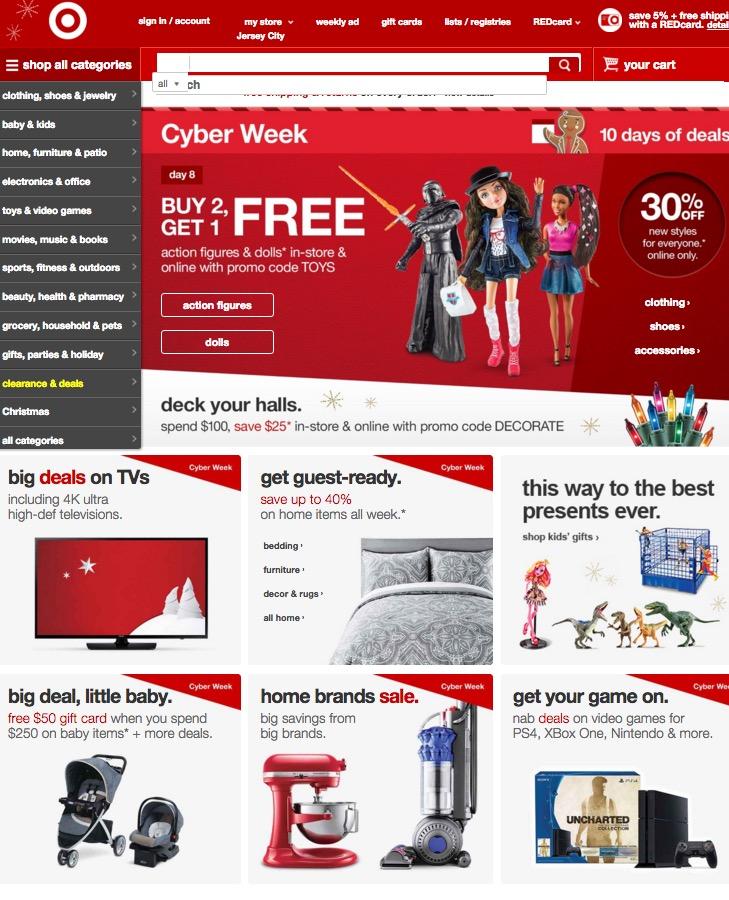 Just ensure that the hero image gets loaded quicker otherwise you may experience higher bounce rate.
Beautiful Background Image
Adding a beautiful holiday-themed background image is the easiest and the most effective step towards preparing online store for the holidays.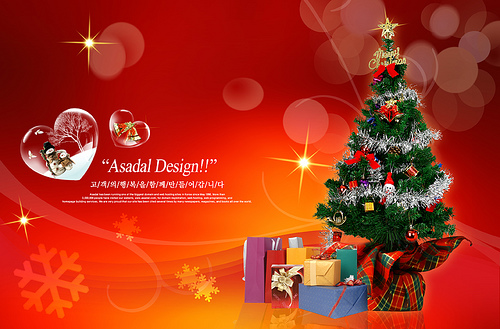 Images are an integral part of any website design. When it comes to background design, just ensure that you choose a holiday-themed background image which can enhance your brand identity and spruces up the overall look of the online store.
Call-to-action Popups
Popups can be annoying at many times but they really work when it comes to conversions. All you need to ensure that the popups are designed professionally with effective call-to-action.
The offers you present in your popups should be attractive enough to keep your visitors engaged and help in converting better.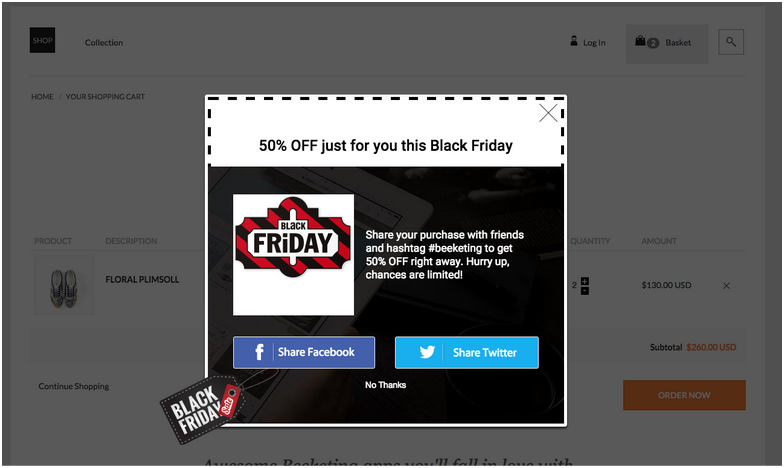 If you want the holiday-themed popups really work for your online store, just make sure that they appear at the right time with the right message.
Holiday Theme Web Design Tweaks: Show your Festive Spirit
The right combination of all the above holiday theme design tweaks can really boost your sales and take your business to next level this season.
Congrats! This covers all the holiday-theme design preparation which you can use.
So, what are you waiting for? Just get in touch with QeRetail for a special holiday makeover for your eStore and enjoy a lucrative holiday season this year.
Now, the next step would be to plan a perfect marketing strategy as the proper blend of holiday promotion ideas and online store design can help you in achieving your sales goals.