The very recent pandemic caused stir dramatically changed the landscape for eCommerce. The last couple of years have been a time of constant shifts for business owners – be it with their fulfillment strategies or how they stay connected with customers.
On the other hand, customers have grown to be more picky.
With an abundance of options to choose from, gone are the days when slow-loading websites or tricky checkout pages were okay. Today's eCommerce-consuming customer base knows what they're looking for and how they can get it online.
Unsurprisingly, 2022 is only making the curve steeper, and competition bigger than ever. The eCommerce industry (which is predicted to reach $4.89 trillion by the end of 2022. ) is slated to see some interesting changes this year.
Our only question is, are you keeping up?
Whether you're a seasoned eCommerce veteran or just starting out, staying ahead of the curve is essential to your success. Which is exactly what this blog  is going to help you with.  Whether you're looking to expand into new markets or revamp your current strategy, we've got you covered.
Take a read through to learn more!
Mobile Commerce

Mobile commerce has experienced rapid growth in the last few years. You cannot deny the inevitable effect m-commerce has on the retail industry. Reportedly, the majority of the traffic that businesses get from the internet comes from mobile devices. Due to its ubiquity, localization, and convenience, mobile shopping has transformed the eCommerce industry for good.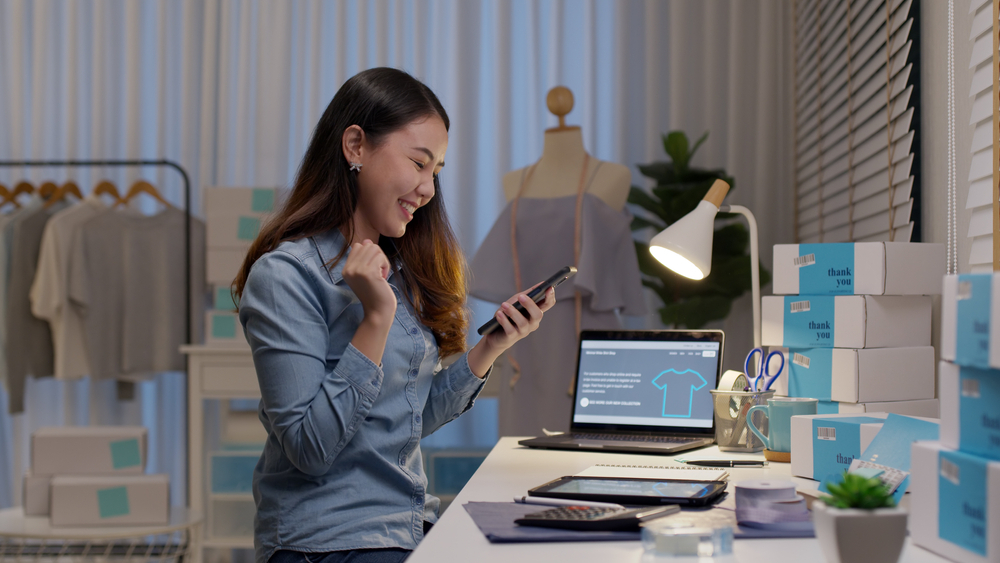 Recent reports prove that this is the best time for eCommerce businesses to invest in building a seamless mobile experience. Online shopping trends will come and go but mobile shopping will be here for a long time. 
PWAs, which are closely related to headless, is an emerging web technology that allows your eCommerce website to behave like a native app, focusing on offering a smooth shopping experience for mobile consumers. 
Investing and designing an eCommerce experience for mobile users is sure to create several opportunities for you and introduce a whole new segment of customers for your business in the long-run. 
Personalized Shopping Experiences

It's safe to say that the COVID-19 outbreak has brought about major changes in the way we shop. At the same time, it has pushed eCommerce store owners to incorporate the latest technologies to provide a more personalized experience for their audiences.
With the in-store experience almost gone, it is up to the retailers to provide customers with an exclusive shopping experience. Many innovative ways help in bridging the gap between physical and digital stores.
There are certain technological advancements available that allow shoppers to get a fully in-person shopping experience. Leveraging technologies like augmented reality, virtual reality, and mixed reality, shoppers get a more personalized experience.
Augmented Reality: Augmented reality (AR) is a cutting-edge technology for providing online buyers a true sense of what they're buying, making it easier for them to make a purchasing decision.

For several retail industries, such as fashion and home décor, AR has been a game-changer because it not only gives a 3D representation of an item but also allows shoppers to imagine the products without having to be present in stores.According to recent statistics,

63% of buyers

think augmented reality would improve their online shopping experience, and 61 % of consumers prefer to shop on sites that offer AR. 




Owing to the numbers, it's clear that augmented reality will be a big advantage for your online presence.

 

Virtual Reality: One of the many applications of VR in eCommerce is digital showrooms. It allows customers to get an in-store experience and browse through your store from the comfort of their rooms. With VR, customers can get a feel of how products look and feel without physically going to the stores. 
Chatbots

Although chatbots have been there for way longer than the eCommerce industry exists, it has recently become popular in the eCommerce space. Chatbots efficiently play the role of a sales representative in a store that has become increasingly intuitive.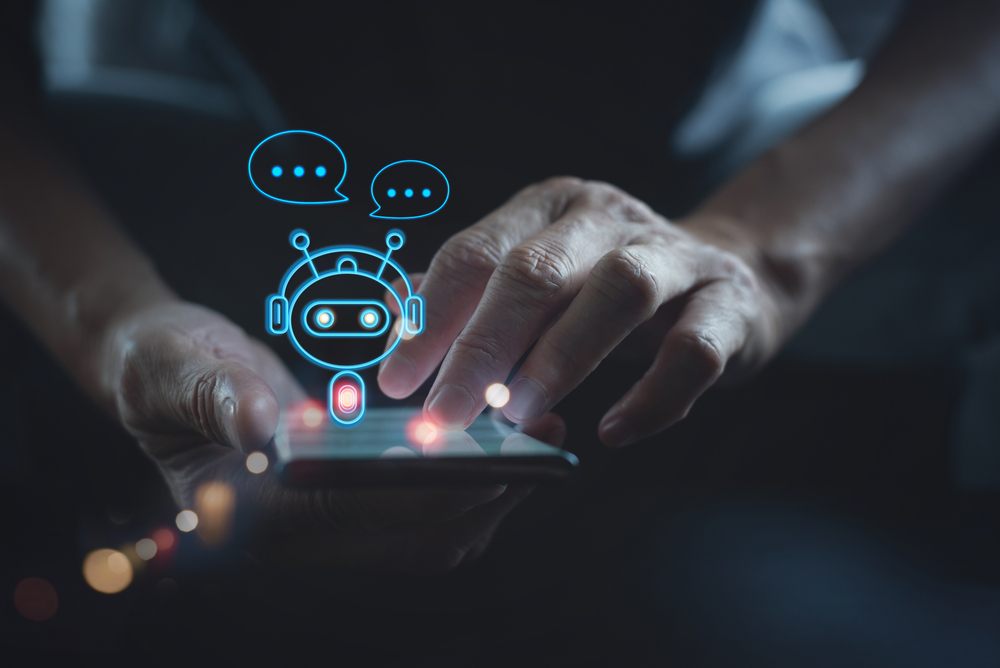 As chatbots are designed to provide more humanlike support, they are slowly becoming a crucial marketing tool that can resolve issues that consumers face while shopping online and guide them towards a smooth shopping experience.
Voice assistants like Google Assistant, Alexa, and Siri do more than just check the weather or play your favorite songs. They help users to search for products and even throughout the entire shopping process.
Many eCommerce sites have implemented chatbots on their site to answer general queries instantly and help customers connect to a sales representative if needed. Chatbots make it easy for both the consumers and the customer support team.
All in all, chatbots help you significantly reduce workload and also cut down the workforce costs for your company. 
API-driven and Headless eCommerce

The architecture underlying an eCommerce system in which the front-end experience is "decoupled" from the back-end infrastructure is referred to as "headless commerce."
To put it simply, headless commerce enables you to separate your online store from the engines and systems that support it. It works by connecting your consumer touchpoints with your backend operations through an API (application programming interface). 
Recently, API-driven and headless technology have become an emerging tech trend that several online businesses are adopting depending on the flexibility of SEO, CMS, better customizations, faster integrations, and better speed. 
One of the most critical benefits of headless commerce is that going headless allows you to deliver a better consumer experience across several channels effortlessly. With headless commerce, you can make changes to anyone's side without disturbing the other side. 
Dividing the front and back ends allows you to use the right tools and approaches to convert visitors to consumers on your website.
Although API-driven and headless technology seem to consume more time and effort to be created, the benefits are obvious. It implies that the trend will continue to grow in the future.
Social Commerce

Social commerce indicates an eCommerce model in which selling and buying products takes place directly via social media platforms like Instagram, Facebook, Tiktok, etc.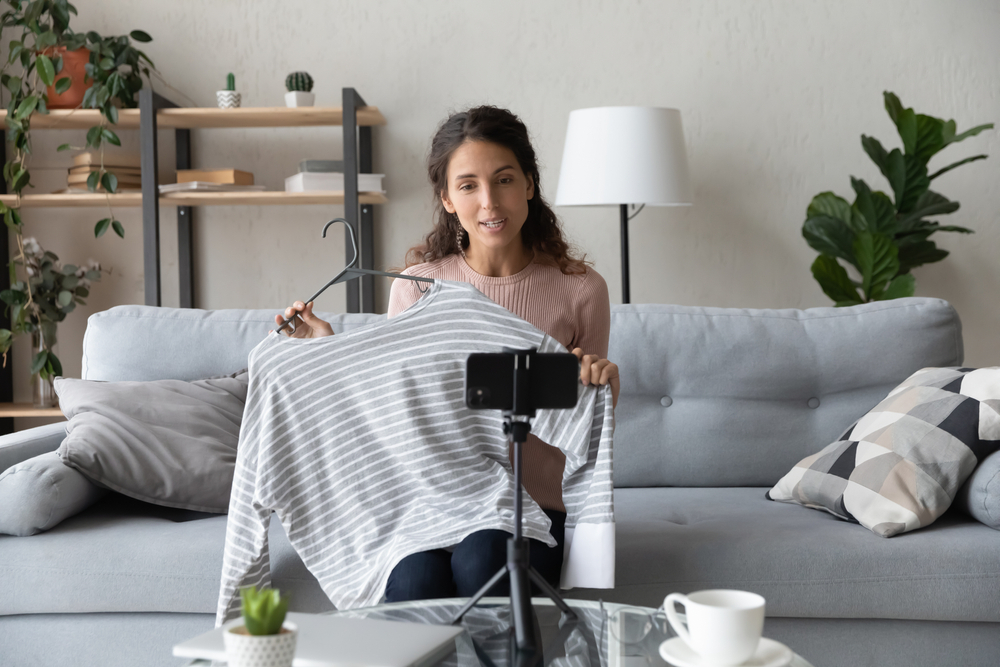 The growing amount of social media users across the world has turned social media channels into potential revenue-generating platforms that several eCommerce stores are taking advantage of.
Two examples of this model are Facebook Shop and Tiktok Shopping. For example, Facebook Shop supports brands to build and personalize their storefronts within Facebook to allow customers to browse, find and purchase products through Facebook and Instagram.
On the other hand, Tiktok shopping has joined hands with Shopify to allow users to directly purchase products through the app.
Incorporating More Payment Methods

Gone are the days when cash and card payments used to be the only option for paying in eCommerce stores. If these are the only options you accept, it is high time you rethink the options and start incorporating more methods.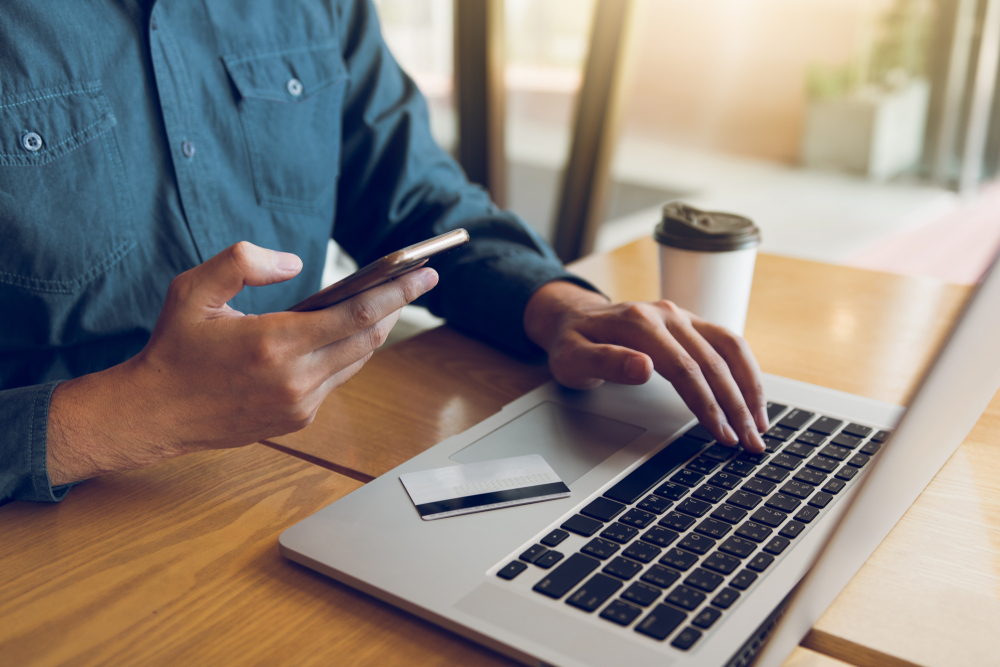 Several eCommerce retailers use tools that enable customers to purchase through a payment plan with no extra fees. When customers are ready to buy, you want the checkout experience to be quick and simple. 
Surge in Subscription Models

Subscription models are also becoming increasingly popular. When you pitch a subscription model, the customers will likely keep coming back to the site.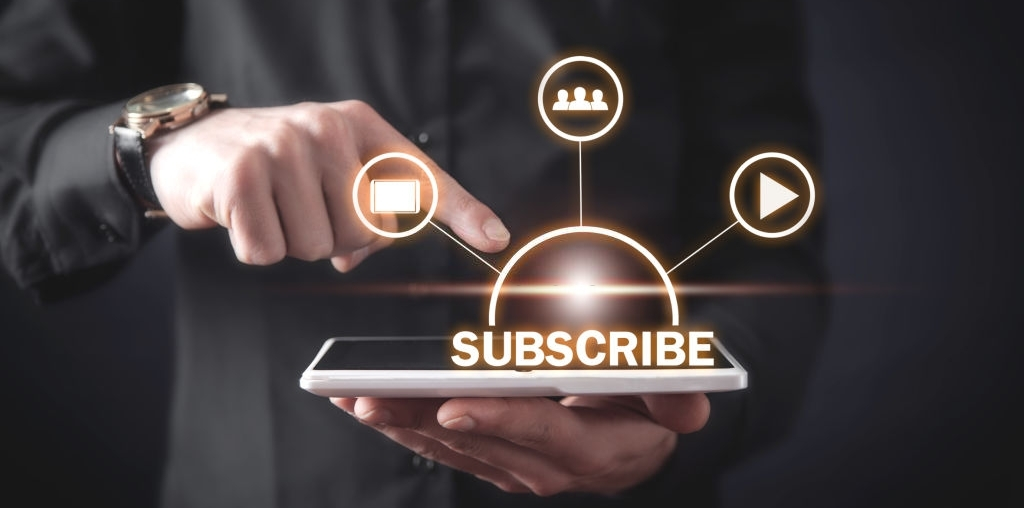 Subscription models have found huge success online. Hence, many savvy businesses are coming up with new and innovative ways to convert their products and services into subscription models. 
This technique helps in retaining loyal customers for a longer period. It's important to keep in mind that subscription success necessitates a long-term perspective as well as a watchful eye on unit economics, technology, and the change from "customer support" to "customer success." 
Fast Loading Speed of Website

We're living in a digital-first world and nobody likes a slow loading site. Just imagine you found an amazing product to buy and you added it to your wish list so that you can purchase it after work.
You got off work, excited to buy the product, you clicked on the link but it takes forever to load. Now, isn't that annoying? This might even cause the visitors to close the page and never return. Before you realize it, your visitors would keep dropping like flies. 
So, to prevent that from happening, you need to work on the site speed and increase it as much as possible. Business owners are taking this seriously and 2022 will see eCommerce pages loading at supersonic speed. 
For example, Walmart saw that every 1-sec improvement in the page loading speed resulted in 2% more conversions.  
Studies showed that fast page speed results in a higher conversion rate. To put it in another way, the faster a page loads, the more likely a user is to take the desired action on that page. 
Video Marketing

Another online shopping trend that is gaining momentum is video marketing. Video marketing is a type of marketing that uses video to increase brand awareness, engagement, and sales.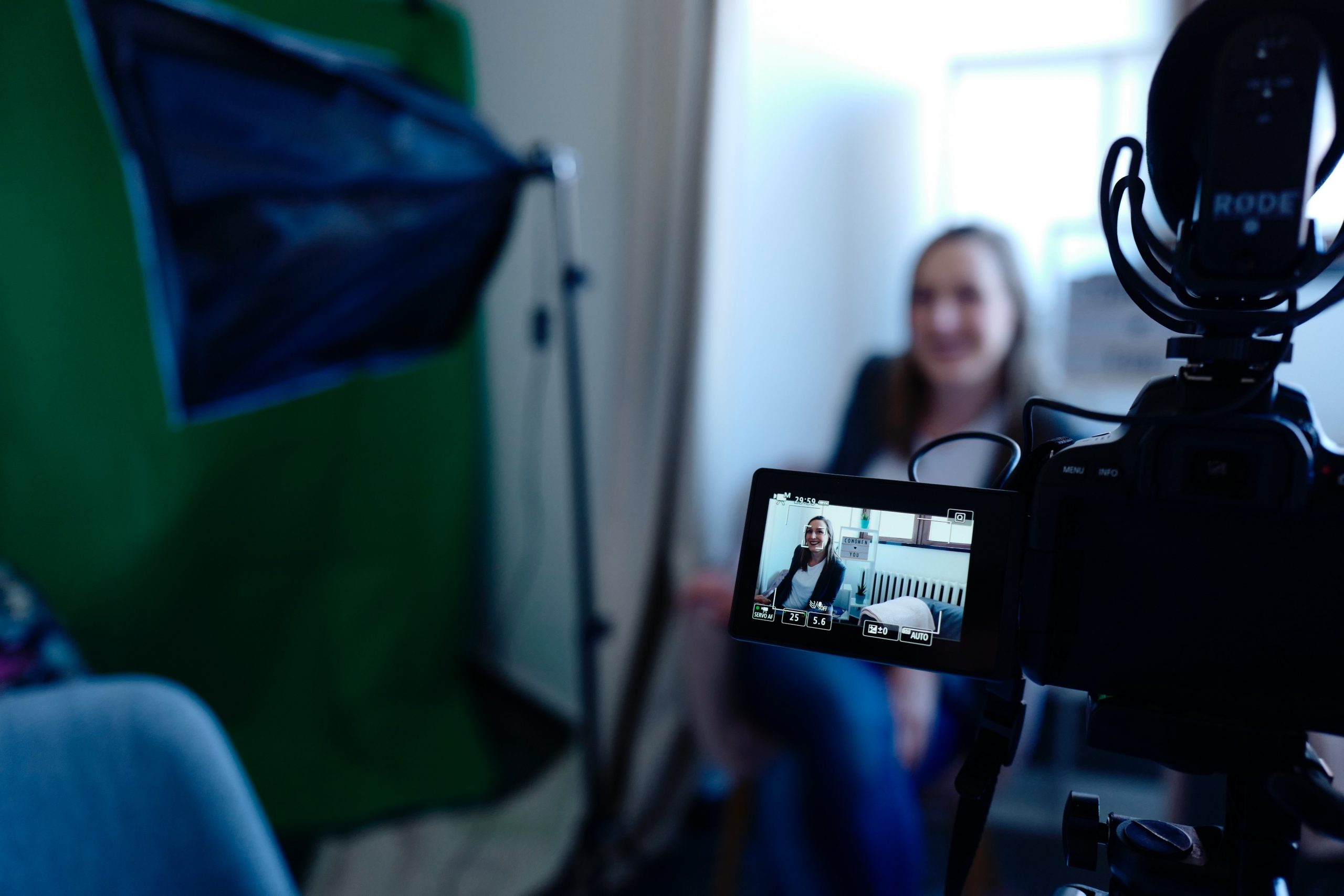 Research states that 86% of businesses leveraged video marketing as a marketing tool in 2021 to increase business. These statistics clearly state one thing that video marketing is going to be the next big thing. 
One of the key elements that have incited video marketing is the high amount of time people spend on social media scrolling through content. While social media consumers today prefer quick but engaging content, video marketing has precisely met their requirements. 
Your brand's video may engage and educate customers while also becoming a valued marketing approach that is expected by potential buyers by presenting consumer-generated ideas and interactive, relevant material.
It is something that you should take seriously and consider making a part of your marketing strategy in 2022.
Exclusive Packaging

Exclusivity is something that will never go out of trend and especially in the last couple of years, it has become very popular. With the pandemic keeping people away from friends and family, little personal touches in their purchases can make their day and encourage them to come back for more.
Often customers judge a brand by its packaging. The better the packaging, the more likely they are going to make a purchase.
It's also true that most people are more enthusiastic about things that come in unique packaging. Customizing product packaging is, therefore, a no-brainer for eCommerce sellers. 
Wrapping Up,
To put things into conclusion, eCommerce trends are constantly in a flux and not everything works for everyone. A lot ultimately depends on individual store owners and how they pick what works best for their niche. 
Online selling has become the staple norm of the day,  transforming the way modern day stores function and connect with their customers.  If you are an eCommerce seller or planning on launching an online store in the near future, make sure you keep these trends in mind!