As per Smart Insights, 43% of e-commerce traffic comes from Google search (organic) and 26% comes from Google Adwords.
For an eCommerce store, it is very important to get listed on top in Google search engine results to drive traffic and increase conversions.
To achieve high search engine ranking is just not enough, you also need to maintain that position for your eCommerce website consistently. For that, it becomes necessary to focus on eCommerce SEO trends which keep on changing with the quickly updating algorithms by the search engines.
Here, we will discuss some latest eCommerce SEO trends which can help your online store to convert better and grow.
Optimize for Voice Search
Being mobile devices and voice assistants used these days for shopping, it has become necessary to optimize the online store for voice search.
Just consider the research terms which can be used by your audience while looking for the products or services you provide. Implement those keywords on your eCommerce store and be prepared for the growing trend of voice search in this competitive online retail industry.
You can also go through – 5 Voice Search Optimization Tips to Prep Up your Website for 2018.
Use Long Tail Keywords
Now with the help of Google suggestions, people search for longer search terms than they used to do before. As Google has become smarter with suggesting prefixes and suffixes, people are also finding easy to use long tail keywords specific to what they are looking for.
Optimize your website using long tail keywords having high search volume and get your website listed on top of SERPs.
Execute Rich Snippets
You might have noticed that Google displays structured data showing some specific details about the products and details of an eCommerce website when a search query has been inserted.
This is one of the best tactics to improve ranking, CTR and conversions. Execute rich snippets and get your eCommerce website stand out different in search engine result pages.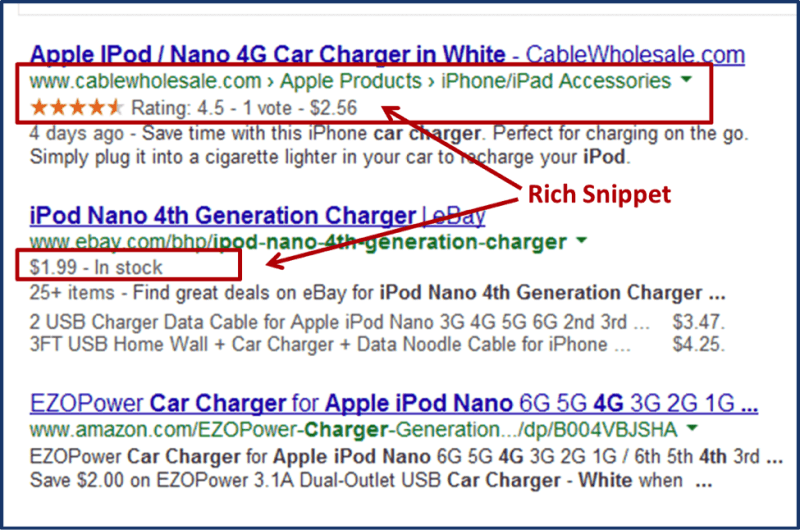 Consider Mobile First Index
The website which provides mobile-friendly experience would get preference in rankings as per Google's new algorithm named Mobile-First Index.
To ensure that your website gets listed on top in SERPs, ensure that you have a mobile-friendly eCommerce website and provides the excellent experience to your users on any mobile device they use.
Implement Breadcrumbs
Breadcrumb navigation is the type of navigation which provides convenience to the user to know where they are on the site's hierarchy of pages. The eCommerce websites having too many categories and product pages can simplify the user experience by implementing breadcrumbs.
Google gives high preference to eCommerce websites as it helps search engines to understand the site's structure and provides excellent user experience at the same time.
Test Internal Search
When a visitor lands to your website, they may use the internal search tool to search the product they are looking for. In that case, if your search tool is not working properly, your users may leave the website without purchasing anything.
Test your eCommerce website's internal search properly and ensure that it gives relevant results for improving the user experience. Improved user experience results in increased visits ultimately leading you to high ranking in SERPs.
Unique Content for each Product Page
Duplicate content on multiple pages of your eCommerce website is a big NO as far as SEO is concerned. Even when the visitors find same content over multiple pages of your website might not find interesting and leave the store without purchasing.
Ensure that you have unique and interesting content for all the product pages of your eCommerce website for high ranking and conversions.
Eliminate Technical Errors
There may be many technical errors or functionality issues on your eCommerce website. These errors can be an obstacle to seamless shopping experience for your customers.
For example, a single broken link or missing tag can make you lose customers in your store. Thus, check for those errors and eliminate them to make your website user-friendly and rank higher in search engines.
Create a Custom 404 Page
When a user gets a 404 error just because you have removed or discontinued a product, he may get disappointed and may not return to your store.
To eliminate this problem, you can create a custom 404 page, which helps your visitor to navigate through your website even if the page is not found.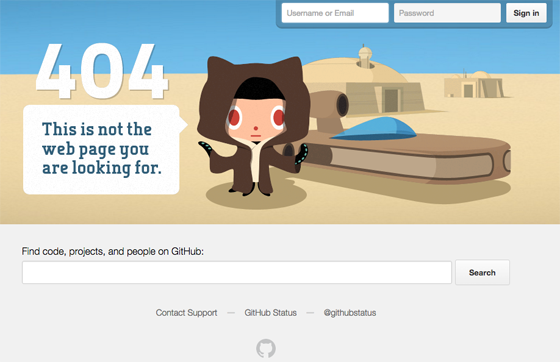 Encourage Product Reviews
With the help of product reviews on your website, you can improve the frequency of relevant keywords on your website and thus achieve high rankings in search engines.
The eCommerce websites with product reviews are preferred by search engines as they enhance user experience.
eCommerce SEO Trends 2018
SEO is one of the best ways to improve traffic which ultimately leads you to high conversions and growth of your business. eCommerce SEO if done correctly can bring relevant customers to you who are looking forward to buying exactly the products you are selling.