Have you ever thought of starting a blog for your eCommerce business? Confused whether eCommerce blogging would help you in driving traffic and improving conversions or not? If yes, then you are at the right place and you would get answers to all your questions relating to eCommerce blogging here.
Why is eCommerce blogging so important?
As per Hubspot, the company that blogs get –
55% more visitors which can get converted to leads and ultimately sales.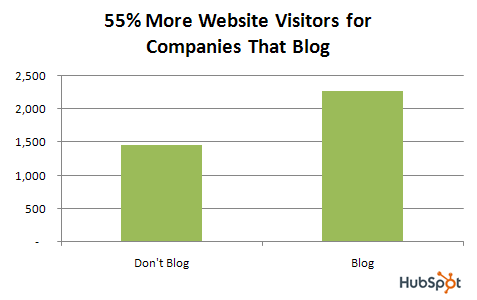 97% more inbound links which can increase the chances of your website to achieve high ranking in search engines.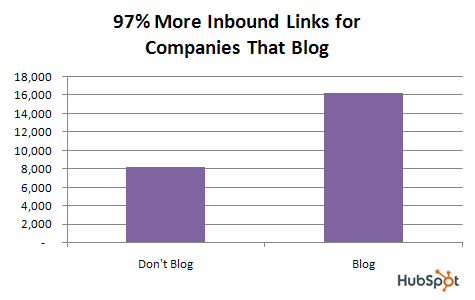 434% more indexed pages which increase the possibility of high ranking and improved CTR.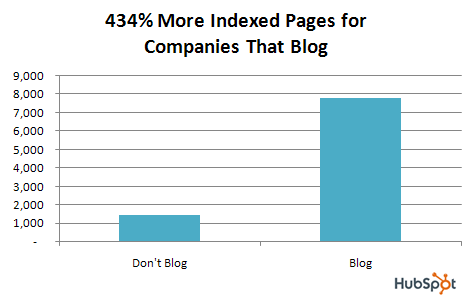 A blog is the best way to communicate with your customers and give them maximum information about the products or services you are selling online. The blog gives you an opportunity to optimize maximum keywords and rank higher in SERPs with those keywords, get more traffic and convert better.
Basically, eCommerce blogging helps you in selling more. But, it is also important to understand the type of content your audience prefers before you start an eCommerce blog.
Tips to Make your eCommerce Blog Successful
Not all eCommerce blogs get the required attention and popularity. It requires to execute some tips to make your eCommerce blog successful –
Research Before You Write
The first step towards creating interesting blog posts is to research exactly what type of content your audience likes, content posted by your competitors and keywords to use in your content for high search engine ranking.
To come up with excellent blog topics also you need to research exactly what is trending in your business niche these days. Your eCommerce blog can be successful only if you post interesting topics and grab your audiences' attention.
Moreover, paying attention to search engines is also important. Through keywords research tools, you can find out which keywords are highly searched which are related to your business. Use those keywords which would help you to achieve high ranking in search engines and increased traffic on your eCommerce blog.
Give Practical Solutions
In eCommerce blogs, it is very important to be realistic and give practical solutions to the problems of your visitors. Most of the time, your visitors are looking for solutions to the problems they are facing.
For example, if you are selling different types of fitness equipment online, you can write about how to use that equipment and share your practical experience with your audience.
Add Images
When you see a block of text without images, it can be quite boring to read the content till the end for anyone. Attractive images can help you in breaking content in a creative manner and engage your audience in an excellent manner.
Include appealing images which are relevant to your content to make it interesting enough for readers to go through it till the end.
Create Appealing Headline
The first thing which your readers notice is the headline of your blog. If the blog title is not interesting, they would not care to go through the entire blog.
Ensure to create an appealing headline which adds value and is relevant to the blog subject. To create epic titles, research other blogs in your niche market and write a headline which can not only attract the readers but also is search engine friendly.
Write Detailed Content
The blog with more than 1000 words incorporating high search volume keywords is likely to rank higher in search engines. Ensure that your content is in-depth and educating the readers properly. The concepts you are trying to explain should be conveyed in an unambiguous manner.
The more detailed content you provide, the better chances are there for your blog to get listed in search engines resulting in increased traffic to your eCommerce blog.
Add your Value
You may be inspired by other blogs while you write your own blog, but it is very much important to add your own views, experiences, and tips to get any job done successfully.
Share your knowledge with your readers so that they can keep on coming back to your blog regularly.
Update Blog Consistently
Be consistent in updating your blog. If you don't add fresh content to your blog regularly, your readers would not find interesting and prefer not to return again.
Moreover, the Google algorithm also prefers to rank the content which gets updated regularly.
eCommerce Blog is Ready, But What Next?
Creating a blog keeping the above tips in mind can definitely help you in attracting your readers who can then get converted to your customers. But, what if you don't promote your blog. No one would ever know your eCommerce blog exists.
So, how would you promote your blog?
Optimize blog for search engines
Share blogs on social media platforms
Promote the blog links on other relevant blogs
Send your blog links to prospects through email newsletters
Highlight latest blog posts on your eCommerce website homepage
Share blog links on relevant forums
Conclusion
Thus, eCommerce blogging can get new visitors to your online store and help you in better conversions. You only need to keep on posting interesting content consistently. You may not get immediate results, but with little patience and hard work, you may definitely get the expected results out of your eCommerce blog.