Having a renowned brand name or being a technological expert cannot guarantee a successful product launch, promotion and marketing are extremely important for this. There have been some top brands that had to face failure due to poor marketing and promotion of the product, such as – Volkswagen.
Volkswagen, a german term for 'People's car', is known for availing 'affordable cars' to the customers. Hence, when it launched one of its premium class, luxury car 'Phaeton', and promoted under the same badge name 'VW', it failed to succeed. People could not digest investing such a huge amount for the same badge. The main problem with the product was poor product promotion and marketing as well as lack of understanding of product positioning.
On the contrary, companies like Honda and Nissan opted for a different strategy. They launched their luxury cars i.e. Acura and Infiniti and promoted it under different brand names. The strategy took the brands up to the flares whereas Volkswagen's Phaeton fizzled. The Moral – No matter how much effort and resources you invest in your product, bad marketing ruins everything.
Now, you know the importance of promotion and marketing in the success of a product. So, if you are planning a product launch but wondering about the roadmap to follow for the marketing of your product. You have landed in the perfect place. This article will guide you about each and every step to follow for a successful product launch and it's marketing.
Steps to Conduct an Effective Marketing and Promotion of Product Launch
Step 1: Know your Customers
"The first step in exceeding your customer's expectations is to know those expectations." – Roy H. Williams
The foremost thing before heading with the product launch is to be acquainted with your customers and develop the buyer's persona. This gives you a fair idea about the goals, pain points, as well as the needs of the customers. This information is extremely important for designing an effective marketing strategy, thereby serving the target customers appropriately.
Step 2: Conduct a thorough Market Research
To promote your product, you should drive the customer's focus towards the factors that make your products different from the other similar products available in the market. For this, you need to know about your competitors, their products, and the marketing strategy followed by them.
The market study can be helpful here. It gives you an idea about the customer's interest, your competitors' weak points, like, high price, and upcoming market trends.  According to this analysis, you can make the most feasible change to your product as well as the marketing strategy, so that your product could stand out without slipping from the customer's interest list.
Step 3: Evaluating the prerequisites of Product launch promotion and marketing
Once you have analyzed the market as well as assessed the customer needs, jot down the prerequisites of the product launch promotion and marketing such as-
Decide a timeline for the marketing campaign, such as the most appropriate time to start the campaign, factors affecting the timeline, and external dependencies of the marketing campaign.
In this step, you need to check your budget, based on which a feasible marketing strategy is opted for. A business needs to segregate the budget in parts as per the activities. This gives you an appropriate direction to follow and minimizes the risk of future financial troubles.
You can also pick the best marketing tools that fit your needs, such as email marketing tools, like Mailchimp. The tools can help you automate some parts of the process, allowing you to focus on creativity.
Every product launch has a different requirement, based on which you have to decide the resources for your marketing campaign. If a product is based on a new concept with no existing brand awareness, you have to plan the resources from scratch. However, if the product is related to the existing product, you can use some of the existing resources.
Step 4: Decide the Launch Type
Based on the type of product, location, demand, and competitive pressure, you can decide the type of launch of your product. There are two types of launch, you can opt for, i.e. Hard Launch and Soft Launch. Hard Launch refers to the process of launching the complete product at once and Soft Launch is when you launch your product in phases.
Let's take an example of Book Promotion. In the case of the soft launch, you can create a curiosity among the readers in various ways-
Blog posts
Distributing the copy among a few people for the response or
Launch it in multiple versions.
This type of launch creates suspense among the users but is a time taking process.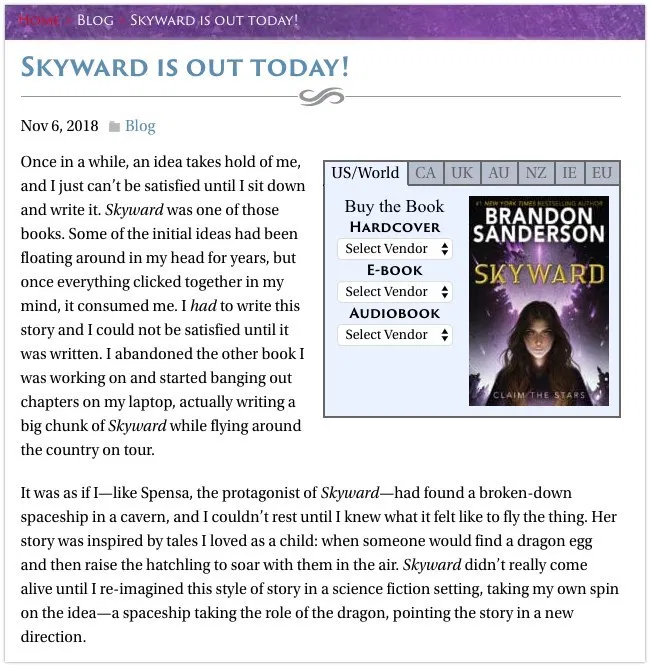 Source:https://insights.bookbub.com/creative-ways-authors-announced-book-launch/
In the hard launch, you can directly announce the release date of the book, schedule a book tour, create advertisements through videos, etc., which produces faster results.
Source:https://www.uj.ac.za/newandevents/Pages/Invitation-to-a-Book-Launch-Woman-in-the-Wings-by-Carien-du-Plessis.aspx
Step 5: Create a Detailed Marketing Plan.
If your marketing strategy is not able to convey the message to solve the problem of the customer, he will never wish to buy your product.
Hence before you launch your product, make sure you have a detailed marketing plan. The plan should consist of your marketing goals, marketing channels, target audience, and the striking product message i.e. your USP. Decide the strategy that you will opt to target your audience, such as, B2B marketing strategies, direct marketing, or using influencers just like Nike.
Nike starts by researching celebrities with huge followers. Then selects the one with huge popularity, asking them to promote the product in their way. In October 2018, Nike signed a 3-year contract with Justin Gallegos, the professional runner with cerebral palsy. The initiative got the brand a lot of attention with customers.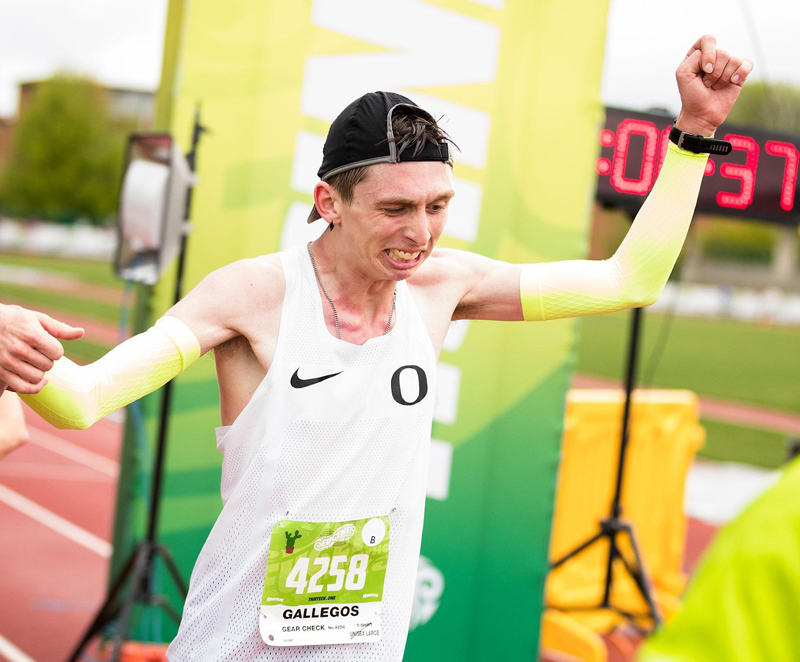 Source:https://www.forbes.com/sites/willburns/2018/10/13/with-justin-gallegos-nike-brings-inspiring-dimension-to-just-do-it/#668be10562c5
Step 6: Craft a persuasive tagline
Whether you are launching a product on a brand new concept or similar to some existing one, what can make you appear unique is your tagline. Craft a persuasive tagline for your product. Your tagline should not only tell about your product but also reflects its uniqueness.
FedEx, an American delivery services company, uses a unique as well as an informative tagline – 'The World In Time'. The tagline targets the pain points of the customers i.e. delivering their stuff on time.
Source: https://in.pinterest.com/pin/570338740310415461/
Step 7: Design effective content
"Content Marketing provides 4x the ROI of our traditional marketing spend." –  Julie Fleischer
Content plays a very important role in the promotion and marketing of the product, throughout its lifecycle. Hence, design your content so effectively that it leaves a positive as well as long-lasting impression on the customer's mind. You should take care of the content that will be going to your customers from visual designs to writing an email copy to the CTA.
Ensure that you present your product and services in the best light, which is highly dependent on the content you use. This will not only help you to expand your customer base but will also gain customer confidence, thereby leading to customer loyalty.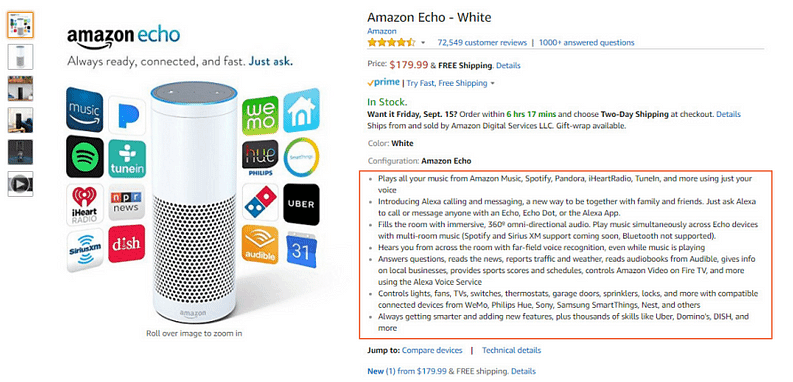 Step 8: Launch your Marketing Campaign and Assess its performance
After all the preparations are done, you can now head with launching your Marketing campaign. But, you need to remember that Launch isn't the end of the journey, you have to be prepared for what follows the campaign.
You need to assess your marketing campaign for its performance. Based on the result, you can decide what parts of the campaign can be taken forward and what has to be refined. Also, you should have a plan to keep the ball rolling, having an effective post-launch strategy for long-term marketing and sales.
"It is not your customer's job to remember you, it is your obligation and responsibility to make sure they don't have the chance to forget you." – Patricia Fripp
To get remembered and make a place in the customer's favorite list, make sure to address the user queries and issues even after the launch and purchase. This will be beneficial for both your product performance as well as customer relationship with your brand.
Conclusion
"Be creative while inventing ideas, but be disciplined while implementing them." ― Amit Kalantri
Marketing is an art, for which you need to be creative enough to generate a fruitful as well as relatable idea. You should aim at building the trust of the customer in your brand. The customer should find your brand genuine and be able to connect to your product.
The best approach to successfully run a marketing campaign is having a strategic plan to follow. With a fully functional launch plan backing your marketing campaign, the process becomes easier as well as more productive.
By now, you might have understood the steps that can take you to a successful product launch. Merely, having a productive plan cannot ensure success, proper implementation is extremely important. Having years of experience in the field, our experts will help you to transform your creative idea into action and run an effective promotion and marketing campaign.