One thing is common between social media marketing and eCommerce business and that is consistent growth. As per the graphs below, you can see that number of social media users and online buyers are increasing.
Retail e-commerce sales worldwide from 2014 to 2021 (in billion U.S. dollars)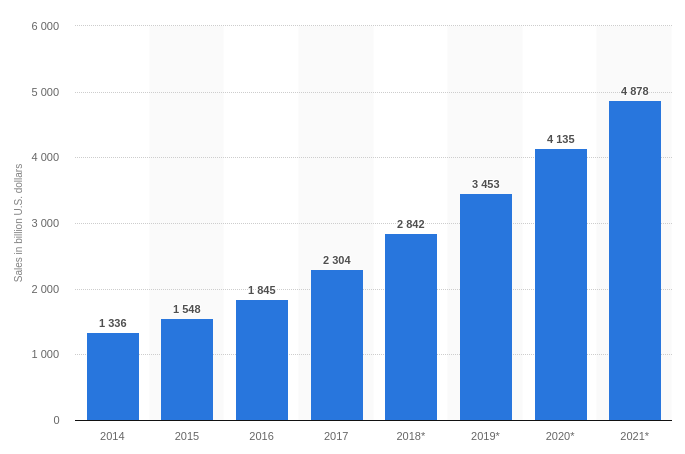 Number of social media users worldwide from 2010 to 2021 (in billions)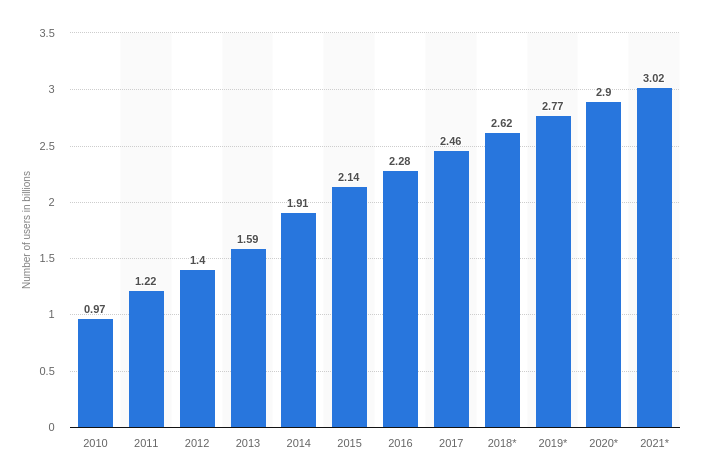 Social media and online shopping have become inevitable parts of our life. Thus, it becomes necessary to have a strong presence on social media.
Still, if you have second thoughts on whether social media marketing would benefit your eCommerce business or not, just go through these convincing reasons –
Drives Relevant Traffic
Having social media presence means presenting your business in front of your potential customers. When your post on the social media platform would be found by someone who is interested in your products, they are likely to click on your website link which drives relevant traffic to your online store.
Boosts SEO
Search engines give preference to the eCommerce stores earning a good amount of traffic. The search engine algorithm perceives those websites to be popular as they are highly visited by people. Maximized traffic because of an effective social media strategy executed for your store can boost SEO efforts and generate higher ROI.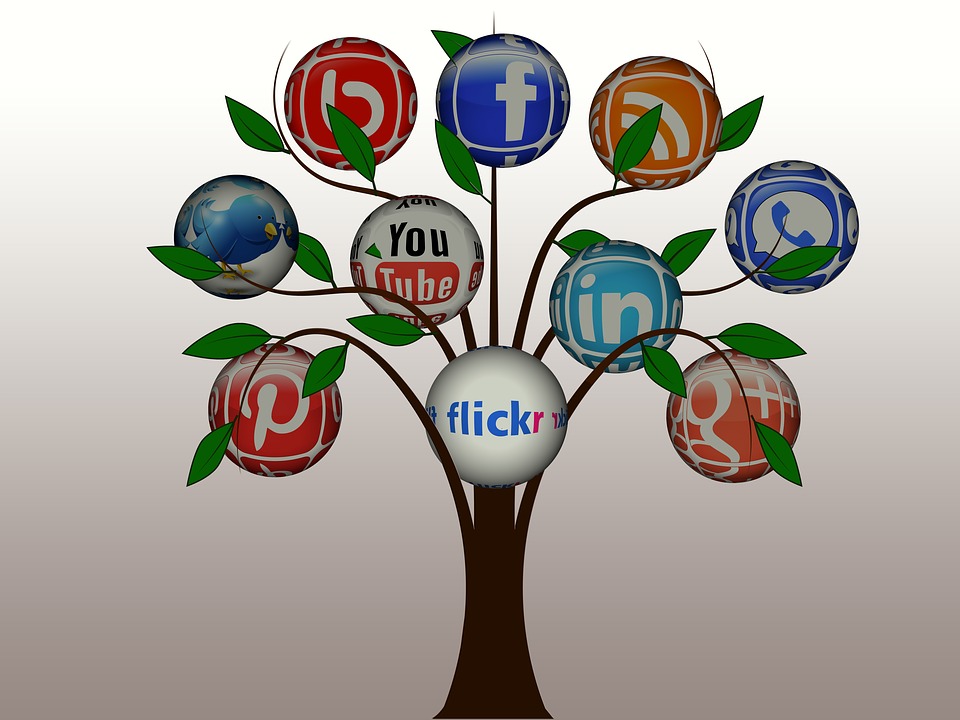 Builds Relations With Audience
Social media presence makes interactive with audience easier. This gives you an opportunity of knowing your audience in terms of their likes and dislikes. What kind of products they use, which websites do they visit on a regular basis, what kind of posts they find relating to them, etc., kind of questions can be answered. When you know your audience, it becomes easy for you to update compelling posts which would then result to increase in traffic and conversions.
Possibility of Retargeting
Social media provides the facility of targeting the people who have liked your products but not purchased by placing customized ads in front of them. To know more about how remarketing on social media platforms for eCommerce business works, you can go through – The Incredible Power of Remarketing Ads for eCommerce Business.
Improvised Customer Service
Using social media, you can answer your customers' queries quickly. Comparing to emails, social media is a great way to solve the problems of your customers and keep in touch with them on a regular basis. The quicker you are in replying to your customers, the better would be your customer service. In an eCommerce business, customer service is very important to gain conversions and repetitive sales.
Increased Brand Loyalty
Brands having active social media presence are likely to have more loyal customers. On social media when you are taking so much of effort to answer your customers and provide them at each and every step of their journey, it is obvious that they stick to your brand on a long-term basis. Your efforts on social show that how valuable your customers are for you and thus forms a good impression of your company.
Stay Competitive
You may say that almost all online retail companies are using at least 2 social media platforms to market their products. So, how can social media marketing help in staying competitive? Yes, you can stay ahead of your competitors if you execute a right social media marketing strategy. By posting updates including photos or videos might not help. You need to promptly reply to the comments of your audience, react to their updates and be an active part in whatever they are excited about to stay ahead of your competitors.
Increased Awareness Among Potential Customers
There may be many of your connections and followers on social media platforms, who don't have any information about your brand and what products you are selling. Updating on social media regularly will help you in increasing awareness about your business among your potential customers and would ultimately lead to improved sales and growth in business.
Social Media Marketing for eCommerce: An Ultimate Way to Drive Revenue
You may argue that yes I have an account on Facebook and Twitter but I don't get enough traffic on my store. Mere, having an account on social media platforms is just not enough. You need to rigorously work on planning an effective social media marketing strategy and executing it to grow your online business reputation.
Want to experience skyrocketing sales this year? Just get in touch with QeRetail. We can help you in planning a perfect social media marketing strategy for your eCommerce business. We can guide you through a successful journey of social commerce and to exploit its maximum potential.