Email marketing is an essential aspect of an e-commerce business. As an e-commerce marketer, you ought to understand the power of automated email marketing, which eases the burden of manually sending the email. From fully-fledged free plans to the function-specific ones, here are some amazing Email Marketing Platforms which would take your business to the next level.
12 Email Marketing Platforms for Business growth
Active Campaign allows you to promote your business through automated email marketing. You can send newsletters, campaign followups, and individual emails to your prospects. It offers a simple drag & drop and mobile-friendly interface. Also, you can access and pick from hundreds of free templates. You can also keep a tab on your conversion rates. The plans start from $17 /month.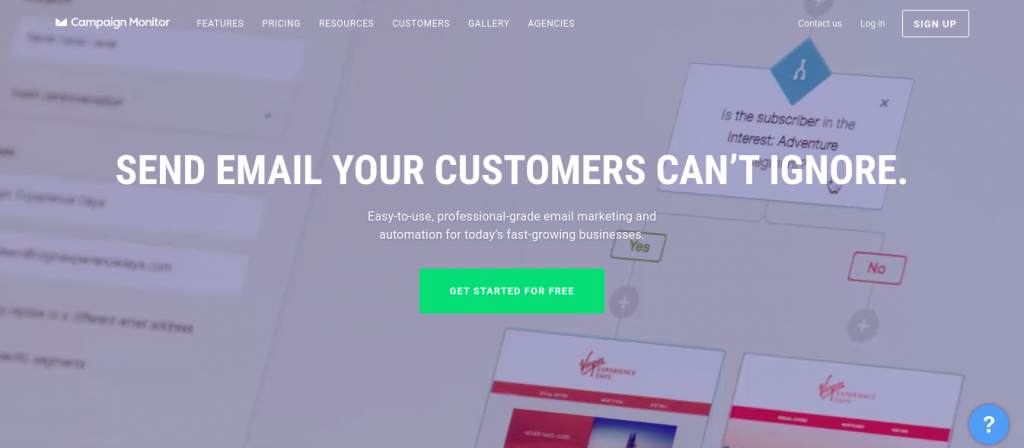 2. SendInBlue
SendInBlue offers a whopping number of 9,000 free emails per month. This includes access to their email template library, unlimited contacts, and mobile-friendly designs. It also offers a simple drag and drop interface, which even a non-designer can use without any hassle. Also, you can give a personal touch to the emails with your contacts details and preferences for increased engagement. View all your emails before sending them for 100% surety. The micro plan of SendInBlue gives users 40,000 emails per month and only costs $7.37 monthly.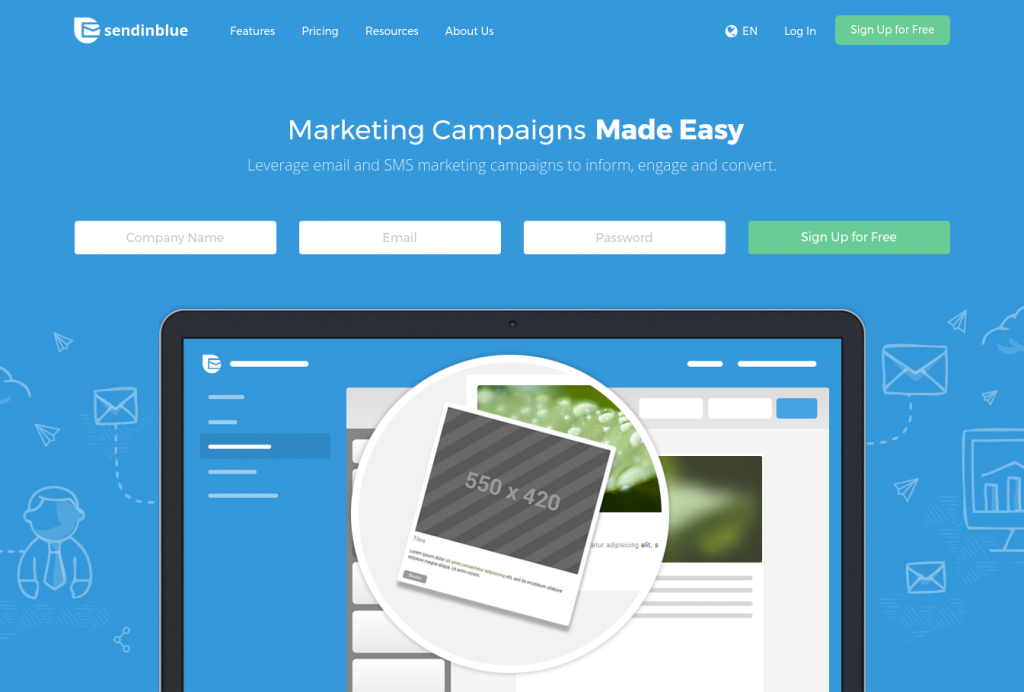 3. Omnisend
Omnisend is a super easy and super awesome email marketing platform. It specifically caters to the need of E-commerce business. It has a 'campaign booster' feature which automatically segments and resends the email to recipients who haven't opened the first newsletter. It can easily be incorporated with Shopify, BigCommerce, Tictail, and any other eCommerce platform via API. At Omnisend, the prices of the premium plan start from $10/month for up to 500 subscribers and 15,000 monthly emails.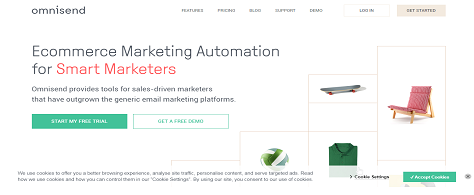 4. Klaviyo
Klaviyo is undoubtedly one of the leading Email Marketing Platforms for eCommerce business, which you can directly tie to your e-store. It makes emails automated, effective, and easy. Also, you have access to multiple abandoned cart follow-ups to make sure that you don't lose any potential customers. Klaviyo includes product recommendations and segmentation options. The best part is you can also integrate your store with Shopify and Facebook to reach out to more people. The pricing starts at $25/month for up to 500 subscribers and 3,000 emails.
5. AWeber
AWeber lets you set up beautiful and elegant professional-looking newsletters having powerful email marketing tools. It has got more than 700 templates to choose from, which enables you to customize and automate your email marketing. The process at Aweber starts from $19/month for up to 500 subscribers and unlimited emails.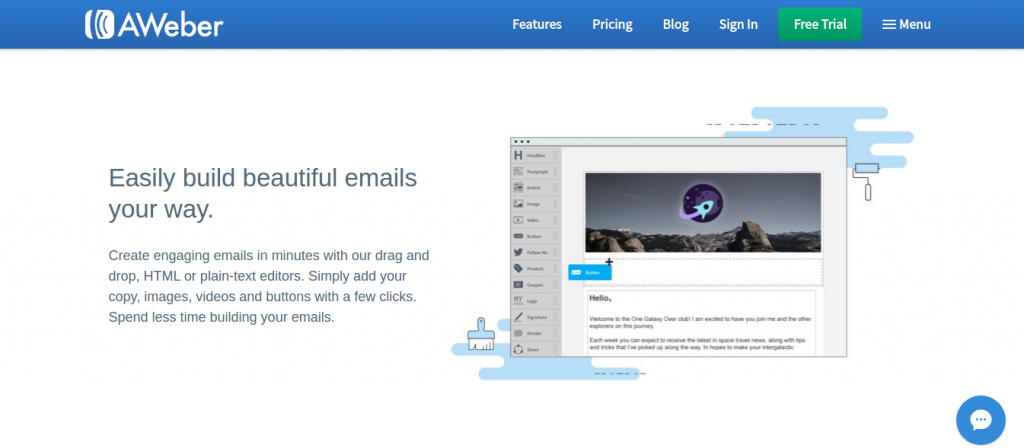 Through Campaign Monitor, you can send such emails which your customers won't try to ignore. It is an easy-to-use professional-grade email marketing platform. Also, it provides out of the box customized pre-built segments, which include newsletter signups, high spenders, first-time customers, and repeat customers. With powerful segmentation and zero startup time, you can start an email campaign in no time. Prices start from as low as $9/month for up to 500 subscribers and 2,500 emails.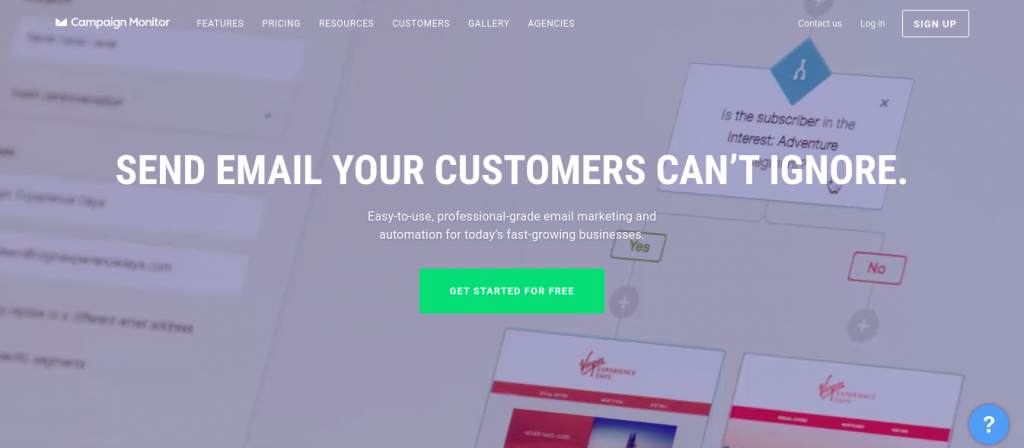 The Constant Contact platform curates email marketing campaigns according to your business needs- like connecting with customers and increasing revenue. You can explore content recommendations, design tips, success stories specifically tailored according to your industry. Constant Contact has over 15 years of experience and more than 650,000 customers who make it trusted email marketing among small business owners. You can opt for its 60 days trial which includes full access to all the email marketing tools and expert help. Also, if you're not satisfied with their services, you get 30 days money-back guarantee.

8. Mad Mimi
When it comes to Mad Mimi, it feels as if it is specially created for the non-designers. One can create, send, share, and track email newsletters online. Every day as many as 40 million emails are sent, shared, and tracked using their powerful and effective service. Also, the emails are mobile-friendly. Automate and schedule your emails for sharing across various social media platforms. Mad Mimi is an ideal platform for small business owners. It has a free plan which includes 100 subscribers. The free plan also includes Google Analytics, third party integrations, reporting, and tracking, etc.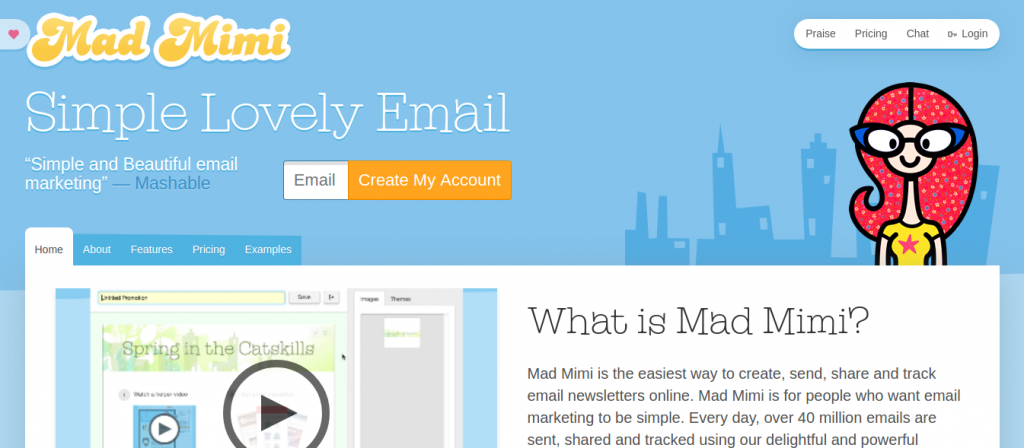 9. Remarkety
As the name suggests, this email marketing platform is for retention, re-engagement, cart recovery, and much more. You can generate automated emails to customers after they buy specific products and ask for a review or suggest other products. Also, you can email newsletters, product recommendations, and also send Abandoned Cart Recovery emails. The basic plan starts at $ 25 Per Month for 500 Contacts.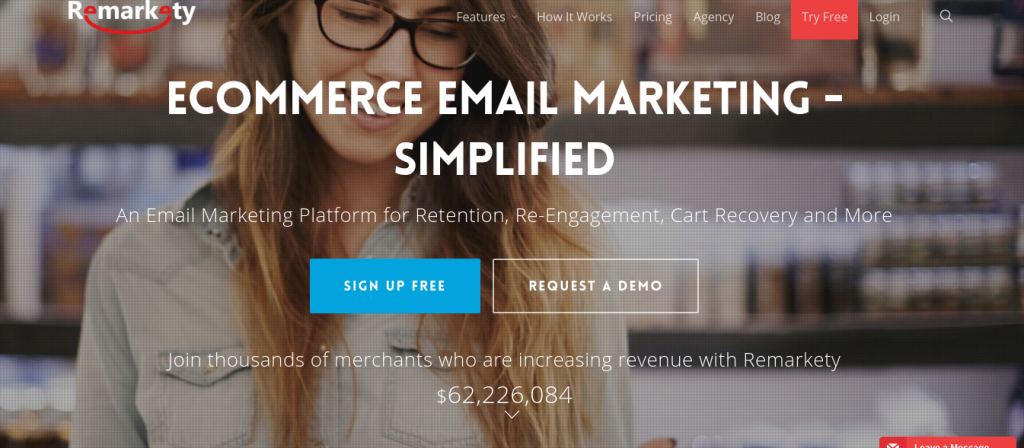 10. Jilt
Jilt brings back your lost sales, driving additional revenue. Get to access a plethora of elegant and responsive email design templates. These email templates not only look great but also allow you to personalize your emails. Along with that, you can create a zillion of campaigns to make up for the lost revenue. Whenever you create a new campaign, it automatically creates emails to give you a good start. Also, each campaign includes a recovery email. You can schedule them as desired. This feature lets you schedule your emails minutes, hours, or days after the cart was abandoned. The starter plan is free up to 25 contacts. However, the upgradations start from $29 for 26 and above contacts.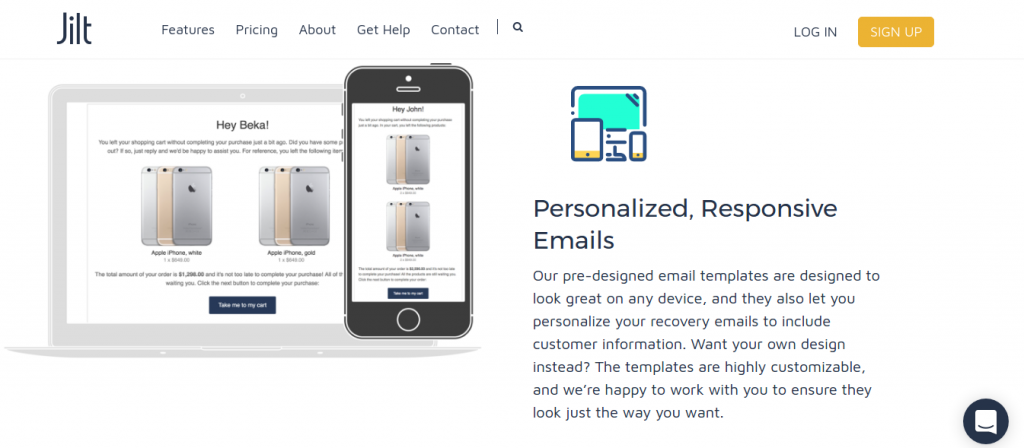 11. SendGrid
SendGrid is a cloud-based email service that provides robust email delivery, scalability, and real-time analytics. Along with this, you can use flexible APIs for customer integration. SendGrid processes incoming emails, send customer queries, and collect real-time metrics for blocked emails and customer engagement. You can avail the free trial in which you would be able to send 40,000 emails. Also, you can store up to 2000 emails. The free trial is valid for up to 30 days.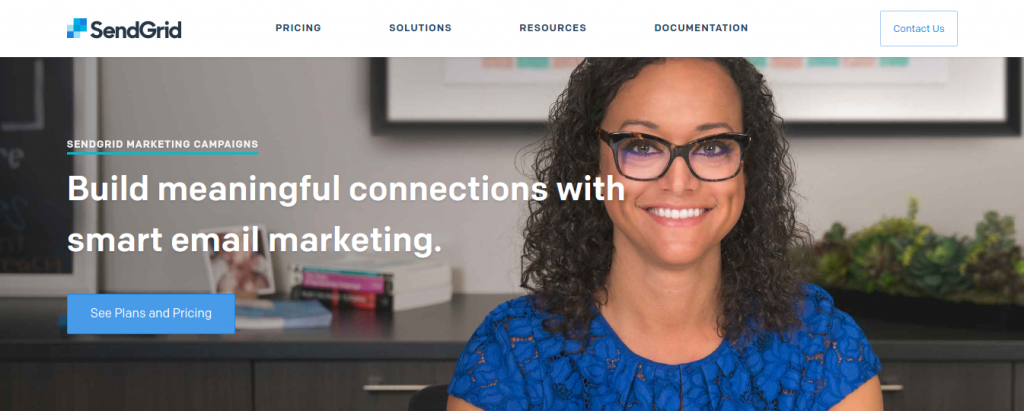 12. CartStack
CartStack offers an automated shopping cart recovery solution which brings back customers automatically. Be ready to experience fully customized email templates based on your website's brand. Also, you can easily update them by their visual editor. Keep a tab on your conversions and abandoned card with the CartStack's Actionable Reporting. You can access the 30 days free trial which includes all the features. However, the upgradations start from $29 / Month for 100 emails.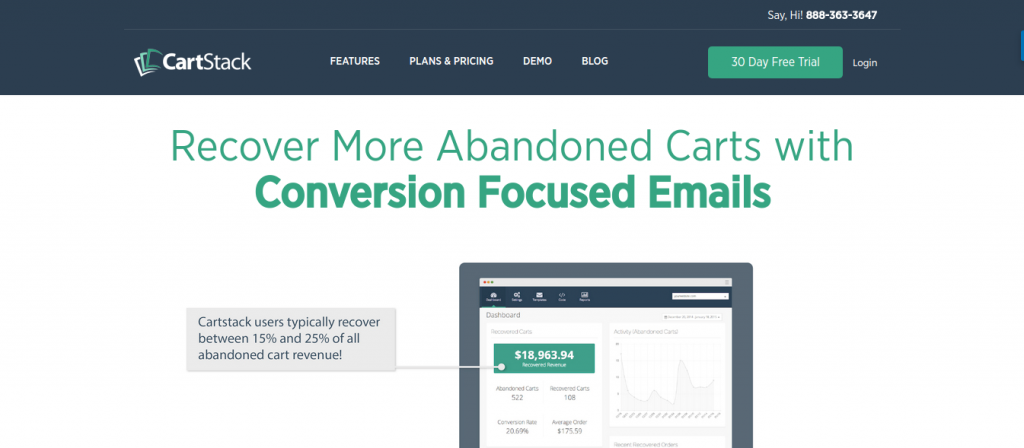 With so many Email Marketing Platforms prevailing, it gets confusing which one to pick according to your field of work. In the end, all an e-commerce marketer wants is a platform which works best in the direction of his problems along with giving him the desired solutions.