Do you know businesses lost $756B last year due to lack of eCommerce personalization?
As per Gartner's prediction, there will be 15% profit increase for eCommerce businesses handling personalization in a right manner.
Now, you would be wondering that what would be the right manner to handle eCommerce personalization?
Just go through below eCommerce personalization which has been successful in providing best user experience and ultimately gaining an edge over competitors.
Promotions Based on Weather
Displaying products to the users based on their previous purchases might turn out to be irrelevant at times. For example, I may not need the products which I purchased a few months back.
Instead of that, the product recommendations should be based on the current weather. For example, winters is an ideal time to promote cardigans and jackets. Below given is an example of winter clothes promotion which has reported to increase revenue by £5m.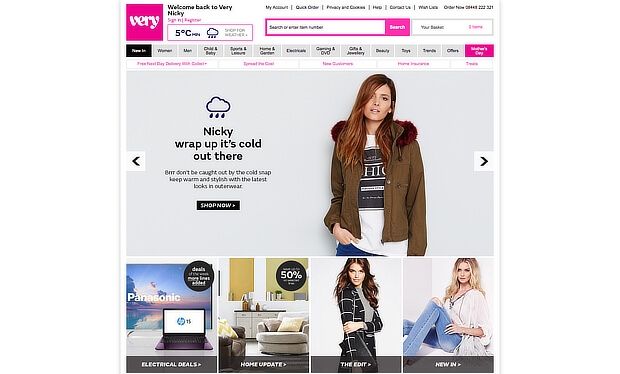 Cookie Retargeting
With the help of cookie retargeting the navigation of a web page can be changed as per the visitors' interests.
For example, if a particular visitor has browsed through your store's womens' section, previously, the website automatically navigates to that same section once the same visitor types in your URL.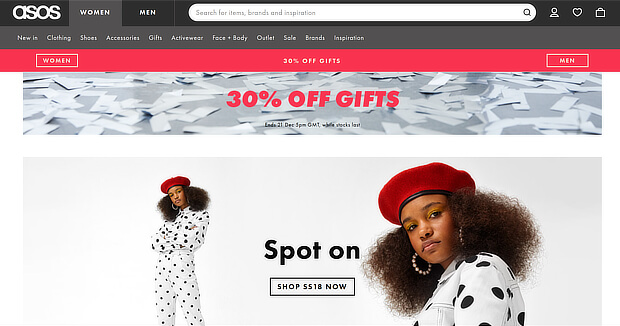 Recommending Products Based on Previous Purchases
Though this is a very common way of personalizing, still it has proven to be a reason for 10% increase in sales for many eCommerce businesses. One of the best examples of eCommerce personalization based on previous purchases is Amazon.

Suggesting Relevant Products
For example, if I have purchased a dress from a store, then I can be tempted to buy a handbag complimenting to that dress. Thus, the way of showing up products complementing the products already purchased by the customer has been really successful in the past and you can execute it too to improve sales.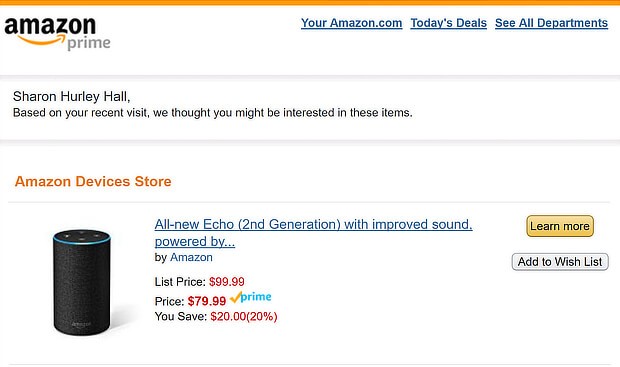 Upsell During and After Purchase
People are likely to get tempted to purchase products while on the checkout page if you show them something which is related to their present purchased products. In this example, Amazon has used an awesome way of eCommerce personalization of recommending products while the customer is checking out.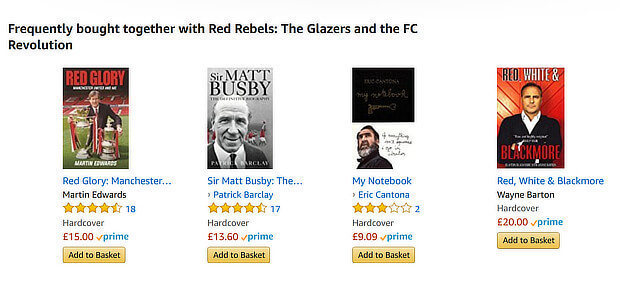 Asking Customers About Their Choice
The best way to provide a personalized shopping experience is to ask customers what would they like based on the style they follow. The below homepage of Swarovski Crystals has given 4 options to their customers based on the style they follow.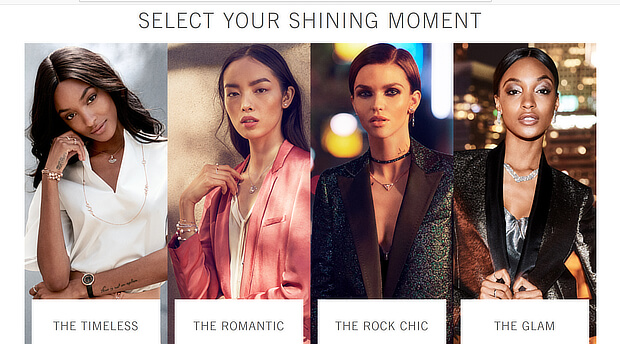 Targeting Cart Abandoners
Targeting cart abandoners is one of the best ways to improve sales. Sending an email with a personalized offer to the cart abandoner can help around 4% of buyers to return and complete their purchase.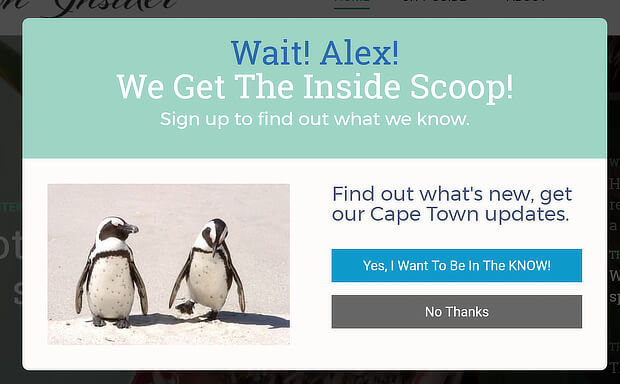 Personalized Offers to Loyal Customers
An exclusively personalized offer can delight any loyal customer and entice them to purchase from your store only. You may agree that statements like "20% discount code only for you" or "We are missing you. Here is an exclusive discount code for you" can engage the loyal customers very well and encourage them to return back to your store for their shopping.

Introducing Category Based Discounts
You may have read in many online stores – "50% discount on printed dresses." This can be shown to the customers who have purchased printed dresses from the store previously or whom you can think of that they would like to buy printed dresses.
It was found by IncStores that when they introduced category specific discounts to their targeted potential customers, their leads grew by 300%.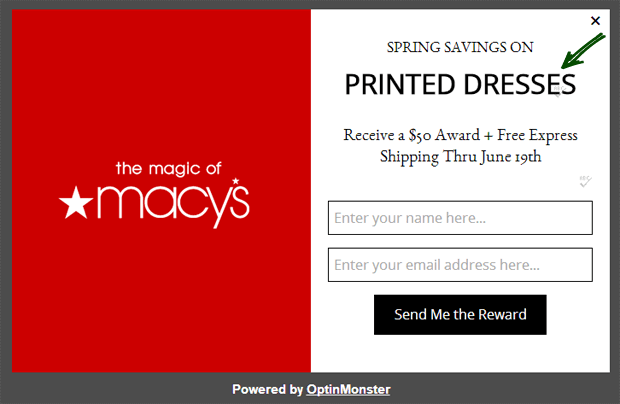 Personalized Home Page Banner Based on Category
It was experienced by Everage that when they personalized the home page banner based on the categories which were highly viewed and purchased by the visitors, the clickthrough rate rose up to 26% and conversion rate 18%.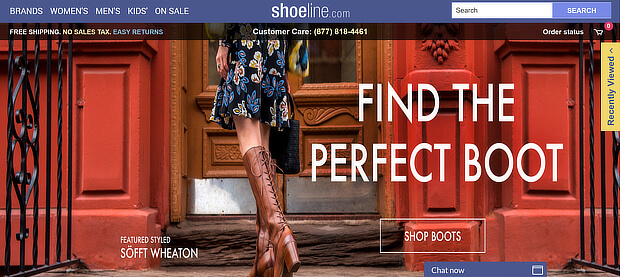 eCommerce Personalization – The Right Time To Take Action
Now, when you have gone through so many successful examples of eCommerce personalization, you may be wondering when and how to start.
The right time to start eCommerce personalization is now!!!
Just go through different ways of personalizing eCommerce store and get started today.