Content marketing is all about sharing entertaining, educational and informative information which adds some value to the life of the readers.
Currently, in this internet age, a plethora of information on almost all subjects travels at a lightning speed all over the world. In this situation, it is not easy to grab and sustain the attention of your audience towards your content.
Often the power of content marketing is overlooked and unfortunately, there are very fewer companies who create the content which really impacts the audience and encourages them to take an action.
The content can be in any form. Whether it is landing page content, email, ebook, slides or a video, you need to create content that converts and promote it through the right channels.
Here, we have listed some of the best content marketing practices that can engage your audience, promote your brand and yield phenomenal returns on investment.
Understand Buyer Personas
Understanding your audience would be the first step to create content that sells. Do your research and identify the problems of your viewers. To convert those viewers into buyers, you need to create the content which provides them the information that can solve their queries.
Determine your buyers' age, qualification, lifestyle, financial status, hobbies, etc., and their pain points in order to create the content which can encourage them to buy from you.
Provide Quality Content
People are spending their valuable time to read or view your content. Just don't let them feel at any point of time that they are wasting their time while going through your content.
Some of the characteristics of quality content include-
Fresh
Flawless
Relevant
Scannable
Informative
Includes Story
Google also gives preference to the content which is written for users and not stuffed with keywords. Thus, focus on quality over quantity.
Proofread and Edit Content
The content should be flawless, we spoke about this above. How to ensure that the content should be flawless? By proofreading and editing. Even the smallest mistakes in your content can spoil your company's impression in front of your buyers.
Before you publish the content, proofread and edit it properly, as the precaution is always better than cure.
Reuse Content Smartly
If your company has been creating content for long, you might be having useful content which you would like to reuse it in different forms.
You can also go through – 8 Visual Elements That Boost Your Content Marketing Strategy.
For example, you can convert your how-to-do articles into creative videos which can be highly useful to your audience.
Many times it happens that the content which you have published earlier has not been presented before your new set of audience. You can just send that content to new members among your audience.
You can also expand some topics within your content posted earlier and upgrade it to provide enhanced information to your audience.
Just don't let your time and efforts you have put in to create content in the past go waste. Republish it in a smart manner which can be highly useful for your audience as well.
Add Prominent Call to Action
The content without call-to-action would not take you anywhere. The audience reading the content and finding it useful, would like to know what to do next. Provide a clear and distinct call to action as that would guide your audience to take an action benefiting your business.
Each piece of your content should have a CTA whether it is about selling a product or downloading a document, it doesn't matter.
Share on Social Media Platforms
Creating a content and not sharing on social media platforms would like baking a cake but not eating it. You can reap the benefits of writing informative and valuable content only if you share it on social media.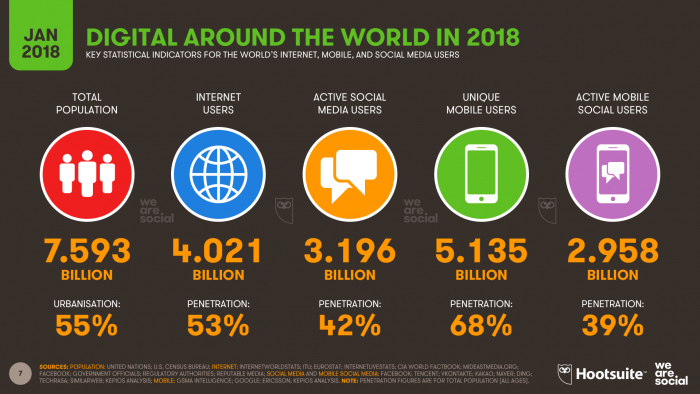 Sharing content on social media would be like expanding your audience reach. Your content would be viewed by maximum people helping you to generate more leads for your business.
Also, add social media sharing buttons to your content so that your audience can share that content by expanding its level of exposure.
Write Attentive Titles
The title of your content whether a video or blog is the first thing which communicates with your audience. By reading the title of your content, the people would judge your content.
Just research and analyze the titles which can grab the attention of your audience and write and attractive title for your content.
Create Valuable Content
Are you creating content for selling your products, service or any kind of subscription? Then, definitely, that would be a wrong practice. In this internet age, you cannot attract the audience based on a sales pitch.
Create content which provides some information and is helpful to your audience. Instead of selling, present your content as a valuable resource only then you would be able to actually sell using your content marketing strategy.
Blog Frequently
According to Hubspot, companies that published 16+ blog posts per month got almost 3.5 times more traffic than companies that published zero to four monthly posts.
Stay consistent in blogging and attract maximum traffic to your website which would then be converted to your customers.
Provide Real Facts & Figures
Providing real facts & figures would give a perception to your audience that you research well before creating any piece of content. People love to know real facts.
Any statement proven with real facts can be more effective on the minds of an audience than a statement without any proof of its authenticity.
Show Urgency
Show urgency in your content as that would encourage your audience to take an action.
For example, if you are providing an attractive offer to your buyers, you may also inform them that the offer is valid for a day or few hours.
Provoke Curiosity
Many times it happens that when a person starts reading a blog or viewing a video, not finding it interesting, leaves it in between and leaves. In that case, you would not be able to convey the exact message you want to.
Your content should be interesting enough and provoke curiosity, so that your audience sticks to it till the end and gets the message you want to convey. This would only solve the purpose of creating and sharing the content.
Trigger Emotions
When it comes to buying decision, emotions play a major role. Including emotions in your content would be like making content powerful enough to sell.
Triggering emotions doesn't mean to make your audience feel sad, guilty or irritated. Creating content for all emotions in a balanced manner is an art and that can help you in creating entertaining content which can increase the chances of your audience to go through the entire content and share it.
Content Marketing Practices: Targeting All Levels of Buying Cycle
Last but not the least, is your content marketing strategy targeting all levels of the buying cycle?
Basically, there are 4 stages of a buying cycle –
Awareness
Research
Consideration
Buy
Each and every person going through your content is at the different level of buying cycle. Some people already know what your business is all about, whereas some people may be just researching the products you are selling and might not be having complete information about your brand.
Many content marketers make the mistake of focusing the audience falling under the awareness stage or buying stage. Post enough content to target all the levels of the buying cycle and reap the benefits of your advanced content marketing strategy.