It is a known fact that humans can comprehend visual content quicker than the text. You only have 50 milliseconds to impress your visitors. In such a short span of time, obviously, you can impress your visitors through attractive visual elements instead of plain text.
Whether it is about designing landing page, Facebook business page, eCommerce website or even if posting a social media update, incorporating visual elements can not only capture your visitors' attention but also hold it long enough for them to take an action.
Visual marketing is not all about adding some images or videos on different platforms and expecting to get the desired results. The right visuals on the right platform can increase your customer engagement significantly.
Whether it is a social media post, blog or an eCommerce website, a proper combination of different visual elements can create effective content which can be easily grasped by your viewers.
In this post, we will look at how to create a balanced content marketing strategy using these 8 different visual elements –
Images
People are likely to understand images quicker than the text. Instead of having blocks of text, if you have images in between in a blog, that improves readability of the entire content.
Moreover, tweets with images receive 150% more retweets than tweets without images.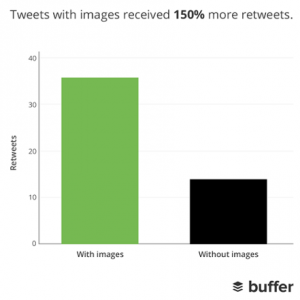 People don't read the text word to word. They just scan the text blocks as it requires time to read. The human brain is programed to comprehend visual content quicker than the text. Thus, you can get your message conveyed to the readers even if they have not read the text.
So, it is always better to use precise and to-the-point content with images to help your audience to grasp, retain and get engaged.
Videos
Your content marketing strategy can never be complete without a video. Especially, if you are promoting an online store, your visitors would look forward to viewing how-to-do videos or acquiring detailed information about the products or services you are selling.
If you are confused about the idea of using videos in your content marketing strategy, just go through – 8 Convincing Reasons of Using Video Marketing for Business.
GIFs
Graphics Interchange Format is abbreviated as GIF. This visual form of content is a moving image but shorter in duration than a video.
The GIFs can convey the message in an interesting and humorous manner. Moreover, compared to a video, a GIF gets loaded quickly. In the case of a video, you have to depend on your audience to click the play button. But, GIF starts playing automatically as soon as it gets loaded.
GIFs can engage your visitors quickly if it is relevant to the message you want to convey. You can use GIFs on your website, blogs, emails, or any other marketing content to capture the attention of your audience.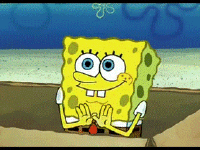 Memes
A meme is simply an image with some text written over it. Memes are becoming quite popular over social media these days. But, you need to select memes which match to your brand, topic or message you are trying to convey in your message.
You can create your own meme relevant to the subject of your content to get your audience engaged and convert. Also, consider buyers' persona while selecting a meme for your content. You cannot select the picture of a Rockstar from 1960 if you want to engage and sell to Generation Z.
You can view an excellent example of a meme.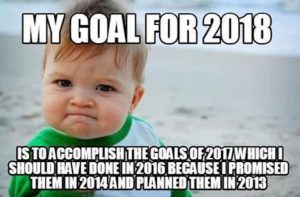 Slideshows
The slideshow is a great way to show long content in an interesting way. You can embed slideshows in your web pages or blogs to grab the attention of your visitors.
A slideshow which is a combination of short and crisp content is much more easy to read than a long blog. Your visitors would never like to read the content which requires lot of time to read.
Create slideshows and give your audience a chance to grasp and remember your content easily.
Infographics
Infographic is the combination of text and graphics presented in an attractive manner. Instead of reading a block of text, it is easier to read informative content in an infographic because the text included in it is short and crisp.
Most of the time, infographics are created for presenting statistics, which can be quite boring to read if presented in simple text format.
Due to the attractive design of infographic, it becomes easier to persuade and engage the audience with your business.
You can go through one of our well-designed infographic – 10 eCommerce Homepage Design Elements In Every Successful Online Store.
Whiteboard Presentations
Whiteboard presentation is a combination of a video and slideshow presentation. Instead of showing content in one slide after another, it gets displayed in a video.
Most of the time, the whiteboard shows a hand writing text on the whiteboard and the hand remains there while the text keeps on changing.
This is an interesting way to display the text and so the visitors are likely to give enough attention and read.
Screenshots
Many times it happens that it is difficult to explain the steps of getting a job done in the form of text. Instead, screenshots are easier to understand.
For example, if you want to provide information about how to set up an email account in Outlook, you can add screenshots in your content showing all the steps and help your audience in comprehending in a better manner.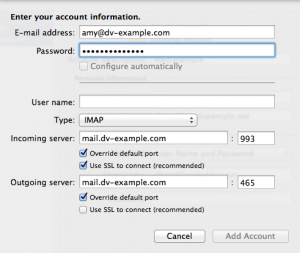 Conclusion: Empowering Content Marketing Strategy Using Visuals
Visual elements can empower your content marketing strategy as they can help your audience in grasping and remembering your content in an effective manner.
Images can break your content in sections, improving the readability.
Memes and GIFs are a good way to amuse your audience and grab their attention.
You can use slideshows, whiteboards if you want to explain something to your audience in a simple way.
Infographic can be a great way to help the audience to quickly comprehend the lengthy statistical reports.
Screenshots if marked with arrows and boxes can be a great way to highlight the problems and solutions you are talking about in your text.
Last but not the least, videos can be a great tool for providing any type of information or showing demos.
Thus, all these visual elements if created properly and incorporated on proper platforms, can definitely boost your content marketing strategy and take your business to new heights.