Over 400 million people check Instagram daily! This makes Instagram one of the most sought-after places to grow your business. With such a whopping amount of audience and some cool business updates such as Business tools, stories, and Instagram Ads, Instagram has become an essential part of a brand's social media strategy.
So, If you too want to get your hands on Instagram for business, follow this list of free Instagram tools that can be incorporated into the social media platform that'll help you to grow your following.
So, let's get started.
10 free Instagram tools to help you grow your following
From creating amazing graphics to finding great hashtags and from scheduling the posts to analyzing your performance, here are some of the coolest tools that would buy more viewers
1. PicFlow
If Instagram is your forte, then PicFlow is a must have. With PicFlow, you can create slideshows for Instagram. For this, you need to,
Select Photo
Select a background music
Put a timer for each photo
If you want to make longer videos, you need to purchase the premium version. It is available for less than $3. Purchasing the premium version would also remove the app's watermark.
PicFlow is currently available for iOS.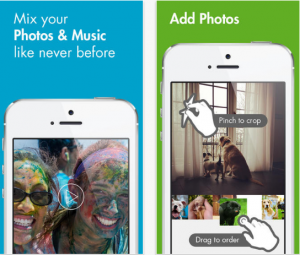 2. Adobe Spark
Adobe Spark is another free tool that you can incorporate with Instagram. You can create portfolios, advertisements, animated stories, greeting cards and much more. Along with this, you can also select a number of templates and designs. You'll also get design captions according to your images.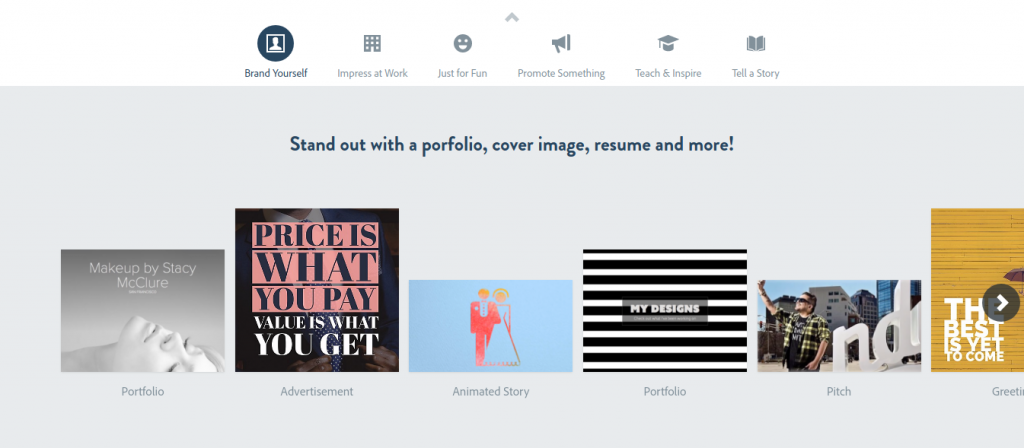 You can also check this if you want to market your store on social media.
3. Aviary
Make your Instagram photos beautiful in seconds with stunning filters, frames, stickers, tools and more. Aviary is one of the most comprehensive and recommended photo editing app. There are more than one thousand photo effects, stickers, and frames in the app. You can also expand your options by purchasing more.
Aviary is available for free on Android and iOS.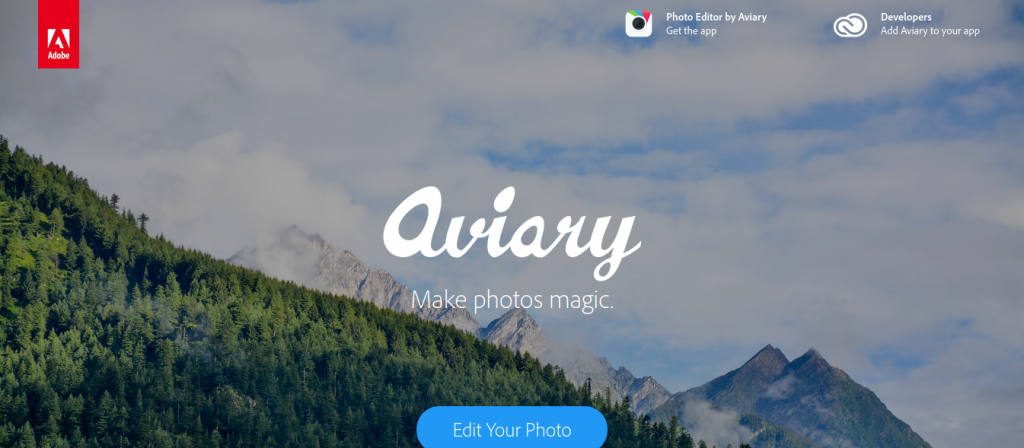 4. StoriesAds
It is a free online tool for creating Instagram Story advertisements. With StoriesAds, you can create stunning looking stories in less than 2 minutes. It provides templates so that you can visualize and make your desired video. The video editor also gives you suggestions for customizing the video. StoriesAds is presented by Shakr and Hubspot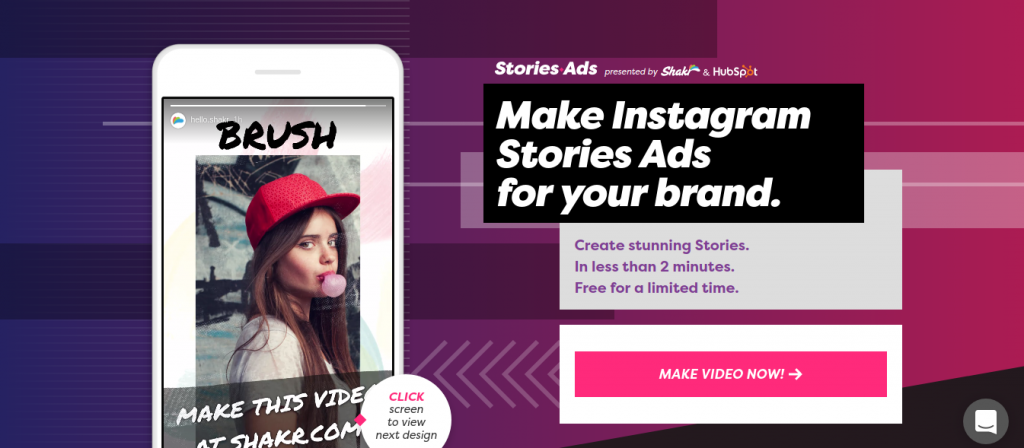 5. InstaSize
It is a full blown photo editing app for your photos. With InstaSize you can,
Make a collage by selecting different photos
Add filters to the photos
Resize photos
Add text to the photos
Add different shapes and backgrounds(and much more)
InstaSize is available for free on Android, iOS, and Windows.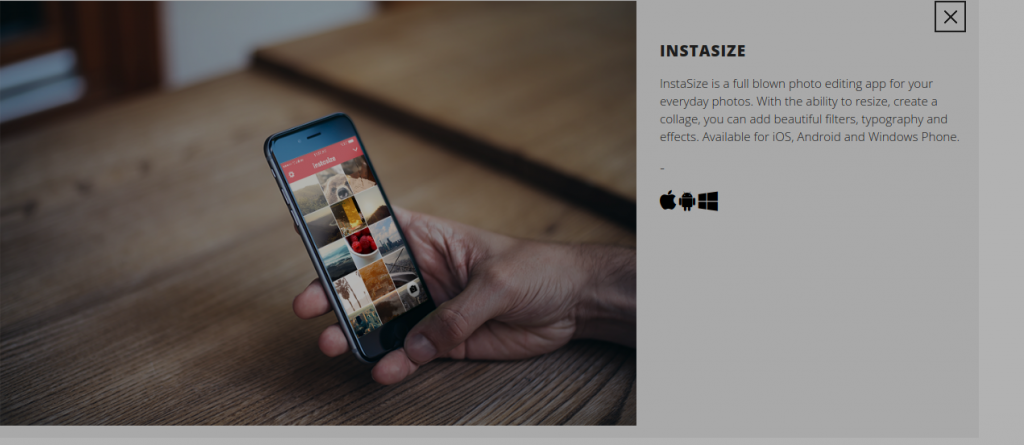 6. Display Purposes
You might be aware of the importance of hashtags on Instagram. If not, then let me tell you. Hashtags are important for getting more and more people to like your posts. They have got their own gallery. Many times people browse these galleries to see photos they are interested in. The more hashtags you use, the more galleries your work appears in. The more your work appears, the more followers you'd get.
How to use Display Purposes?
Type a few hashtags related to the Instagram post and Display Purposes will generate a list of hashtags that are relevant and popular. It also filters spammy and banned filters. You can also manually select hashtags you want to use and take suggestions from the website. Currently, Display Purposes is available for the desktop and mobile in the website format.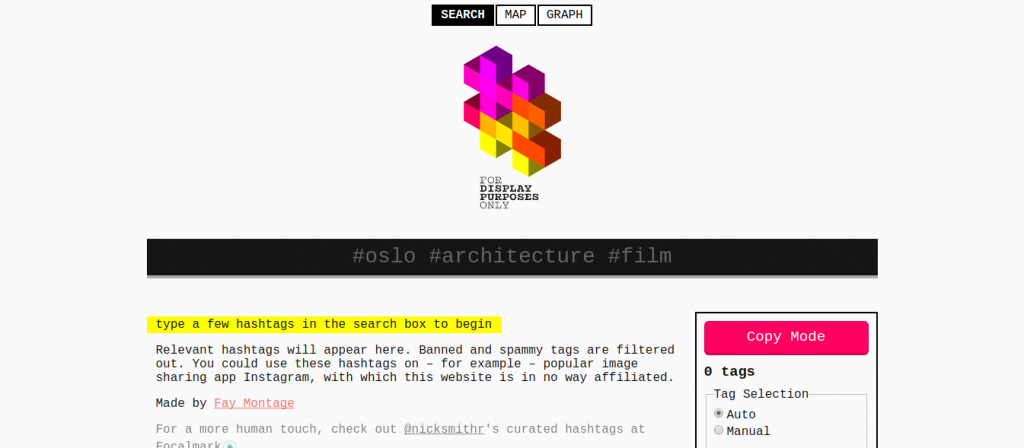 7.UNUM
If you want to design a perfect Instagram gallery, hop on to UNUM. The app's visual planner allows you to see how your gallery would look like after you post your next few photos. You can edit your photos and videos, draft captions and hashtags and can also schedule posts within the app.
The free plan gives 18 grids and 500 photos and video uploads per month. However, you can always have more by upgrading. The paid subscription starts from $2.99.
Currently, UNUM is available for Android and iOS.
8. Later
It is an Instagram tool through which you can Visually Plan & Schedule Posts on the social networking website. Not only Instagram, you can plan, organize and schedule the posts across other platforms such as Facebook, Twitter, and Pinterest
Also, sync images from your computer, Drive & Dropbox. Organise all your media by giving them labels. Visualize, search and curate content across the web with Later for Chrome
Later is available in mobile and desktop versions.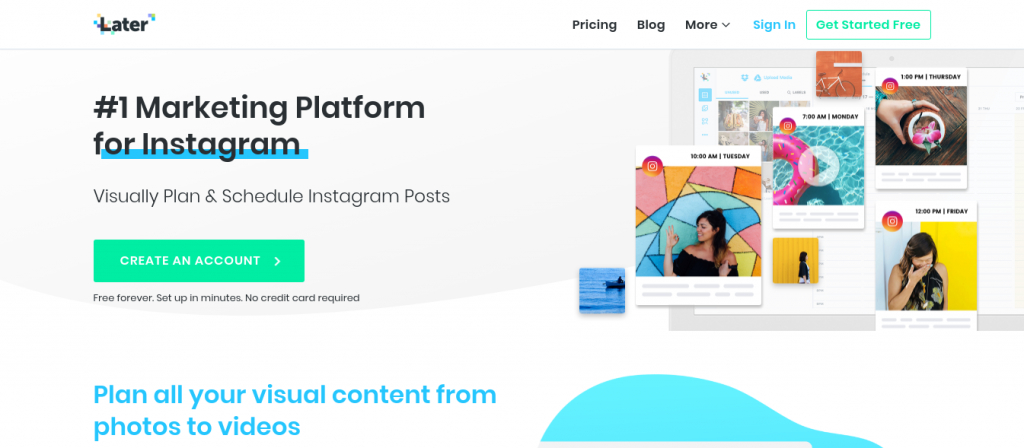 9. Repost for Instagram
The Repost app is probably the most famous app to be used with Instagram. It allows you to repost photos on your own Instagram account with just a few taps.
Before you repost any photo or video, do take permission from the respective owner or give them credit in your caption. However, the app comes with a watermark. If you want watermark free images or videos, you need to purchase the premium version.
The app is currently available for Android and iOS.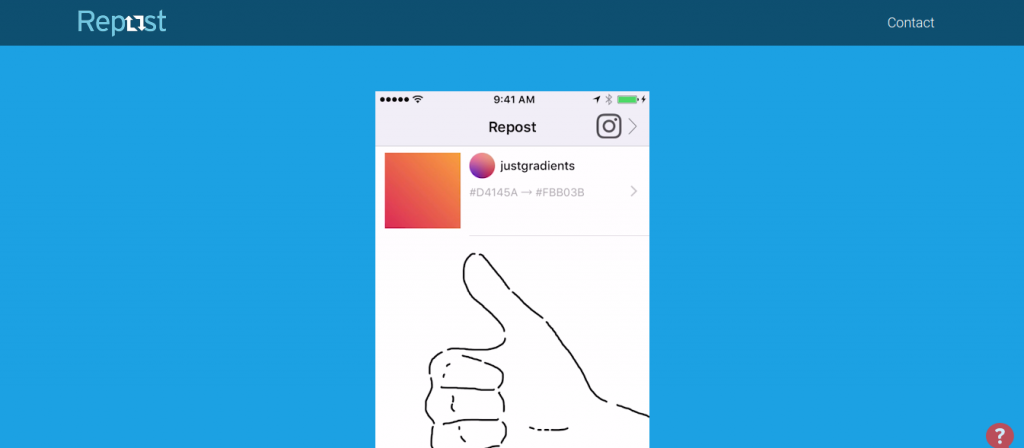 10. ShortStack
Giveaway contests are a hell of attraction for both eStore owners and audience. Hosting giveaway contests are a great way to create curiosity and drive engagement.
Through ShortStack, you can organize user-generated content (UGC) contests, where people can participate by posting a photo with your hashtag on Instagram. ShortStack will then collect and display the UGC, which can help you increase your brand.
The free version offers an unlimited number of contests and collects up to 100 entries. The website has got paid plans too starting with $29/mo wherein you can unlock other features as well.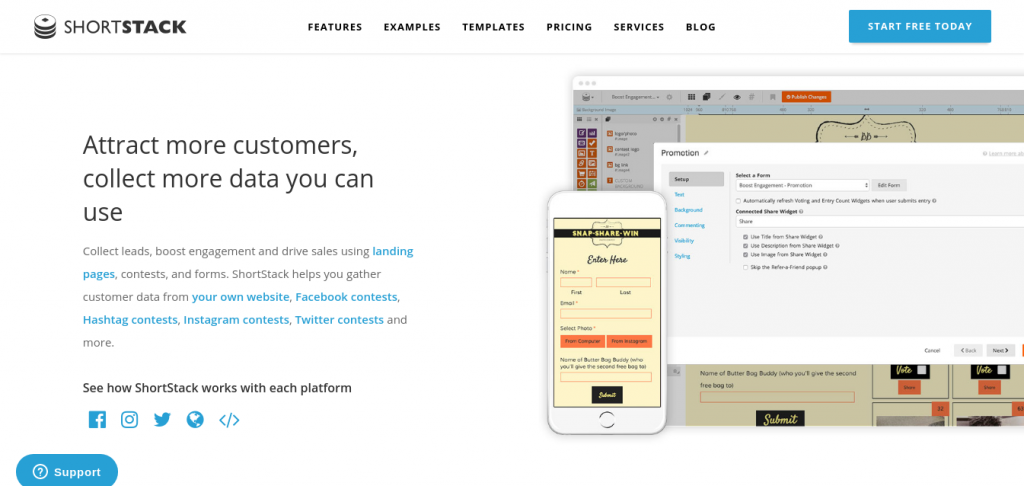 Which one is your favorite?
Growing an Instagram following for business purpose takes time, effort and patience. However, putting right tools into place would help you in creating quality content, follower engagement, and analyzing your performance.
Do let us know which one is your favorite post. Also, don't forget to check out our services page to see what all we offer.