The Holiday season is just around the corner and so are the biggest shopping days arriving. Being an online retailer, if you desire to take maximum advantage of this opportunity, you need to really start exploring different holiday marketing ideas which can help you stand out different on social media platforms this year.
As per the sales data obtained from the holiday season 2016, 70% of online shoppers followed brands on social media to get information about the special deals they are offering.
Have you planned your social media marketing strategy for the upcoming holiday season? If you think, it is too early to do that, then you may be mistaken as people start looking for profitable deals in advance to avoid the last minute rush and hassles.
If you are confused with which holiday marketing strategy would work best for your business, just go through the list of these trendy holiday marketing ideas which you can execute this year to engage your customers and lead the market.
Adding Humor to your Stories
Adding humor to your Instagram or Snapchat stories would be an awesome way to establish the connection with your audience. You can show your company culture in a humorous way on social media platforms and encourage the users to follow your brand and get a glimpse of your offers this holiday season. In 2016 holiday season, Macy's – an online departmental store had posted on Instagram, a funny behind-the-scenes video of their parade in New York City on Thanks Giving Day. This had helped them in enhancing the popularity of their online store and increase their revenue in the holiday season.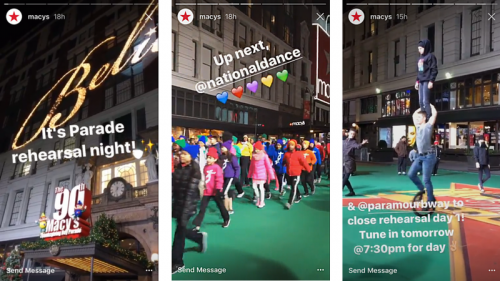 Use your Brand Name in Hashtags
You can include your brand name in the Hashtags in your updates on Instagram, Facebook or Twitter to spread the word about your business and discount offers available this holiday season. Make your followers share content with the hashtag surrounding your brand name to gain popularity. UPS had used this holiday marketing idea in the festival season of 2016 to promote their services.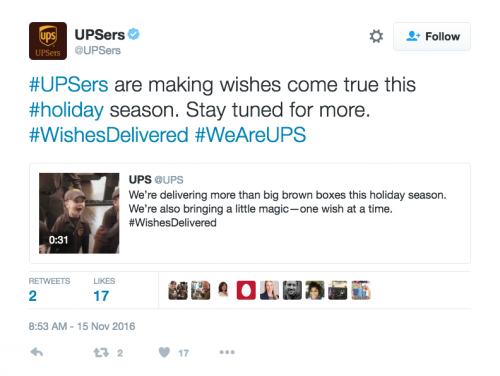 Offer Exclusive Social Media Discount
Make your social media audience feel special by offering them a special discount in this upcoming holiday season. This discount offer would be available only for your social media connects and followers. This would add up your connections over social media platforms and increase sales in this festive season. This similar offer was given by Blurb Books, which is an online service allowing users to create and publish personalized photo books. They had posted a discount code on their Instagram Feed offering 35% discount on photo books to their followers. Giving away a little can get you much more in this very soon approaching holiday season. So, just think about it.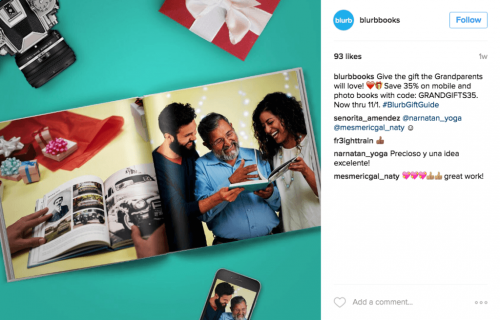 Introduce Social Media Contest
With holidays just around the corner, people are already in a good mood and ready for the entertainment. So, just entertain them by introducing a contest on social media platforms where they can give their inputs and take away the rewards. A great example would be Tashatudorandfamily. They had conducted a contest of giving away their sewing kits to their audience to check their creativity. It is a great way to promote your products across social media platforms and gain popularity for your brand.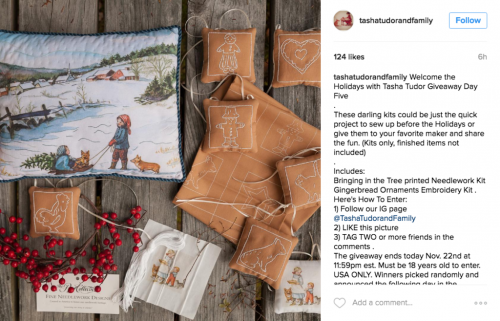 Appreciate your Customers through Social Media
It is the holiday season and nothing can be better than thanking your present customers for being there with you. Please your existing customers by offering a free gift, discount or a gift card in this festival season which would be a great way to show appreciation towards your customers. The Honest Company used Facebook's live-streaming video feature and posted a live campaign offering $20 discount to their customers. This video gained around one million views. So, now you can imagine the power of social networking.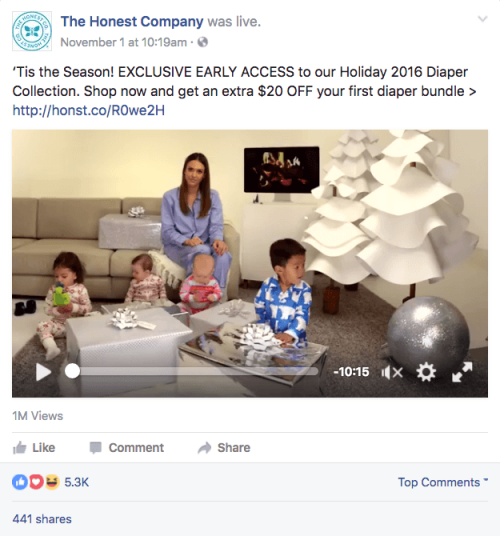 Offer Free Download
To gain the attention of your audience, you can offer a free download of images which they can use in their social media campaigns or personal greetings. Later.com had used this strategy by providing free download of Thanksgiving photos worth posting on Instagram.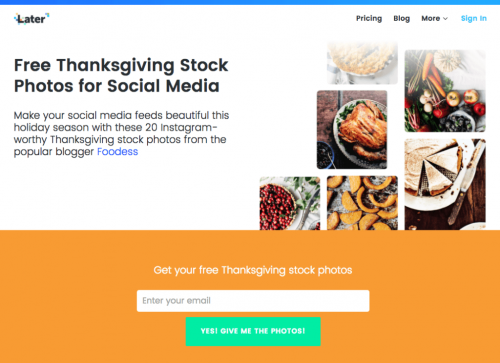 Unique Holiday Marketing Ideas for 2017
So, have you thought of some unique holiday marketing ideas for this upcoming festival season to maximize profits this year? You may find a plethora of holiday marketing tips, but you also need to analyze what would work for your business and what would not. Get some insights about your previous holiday season efforts and their outcome which would help you in achieving success in your holiday marketing campaigns this year.
Do you have any of your favorite holiday marketing ideas? Please let us know in your comments below….