There's an old saying by Rita Rudner " All you need is love but a little chocolate now and then doesn't hurt." This holds true for Valentine's day. What's better to get past the January eCommerce slump than to kick into high gear and rocket those February sales? Valentine's day is the perfect time to gear up for your eCommerce sales.
Everyone who's in a relationship or going to ask someone on the D-day will be looking for a perfect gift. You can seize this opportunity and put your marketing ideas into action.
Here are some handy tips that you must follow in order to spruce up your eStore this valentines day.
Also read: Everything you Need to Know About eCommerce Personalization
1. Understand valentine's day buyer trends
These days, it is important to understand buyer's persona before selling anything. Going along those lines, you also need to understand what all goods can be offered on the occasion.
Key product categories which can be offered on the valentine's day:
1. Apparels
2. Toys
3. Jewelry
4. Dining
5. Travel
6. Hotels
7. Events
8. Candy
Valentine's Day shopping trends have changed. Gone are those days when people only beloved ones. Consumers will spend money on family members, children, co-workers, pets, and even themselves. For example, consumers plan to spend just over $26 on their pets during Valentine's Day. Even if you don't sell traditional Valentine's Day products, use the opportunity to reach out to leads and past customers.
2. Reduce cart abandonment rate
During Valentine's day, cart abandon day is high. Ensure that you implement effective cart abandonment solutions that reduce the risk of it. You can send your consumers alerts, messages and emails and invoke them to go forward with the checkout process.
3. Engage shoppers with valentine's promotions
One of the easiest ways you can boost sales is to offer personalized deals and promotions that drive them to buy from you and your competitors. A sales promotion is mostly seen in the form of percent discount, free delivery, a free gift and so on.
Present shoppers with a valentine's day themed promotion, a valuable incentive will also sound good. You can also insert pop up and banner messages. Such messages have a significant click-through rate.
4. Give a diverse range of ideas
Most Valentine's Day shoppers are looking for innovative gifts to wow their loved ones. The only problem is they have so many options. And, the more options they have, the more directionless they get.
You can leverage this opportunity and spice up with some content marketing tricks and tactics. Start uploading blogs and buying guides filled with different gift ideas for men, women, pets, children etc. Also, ensure that you give a link to all the items that you'll be including in your blog. This way they can immediately purchase from you when they like a gift idea.
5. Give them a seamlessly easy shopping experience
As mentioned earlier, your consumers might not have that much of clarity about the gifts.
So how can you solve their problems?
How can you give them clarity?
Well, you can definitely give them a delightful shopping experience. All you need to do is to add a few landing pages, bifurcate products on the basis of gender, relevance, prices, and popularity. You can also offer personalized shopping items that cater the needs of only those who are looking for valentine's day gifts.
If you're successful in doing that, you might see a drastic increase in your sales.
6. Cater the need of mobile users
These days, many people prefer to stay on mobile. If you're missing out giving a good experience to mobile users, you are missing out on sales. Take a similar approach that you would with a desktop browser: Take mobile shoppers to relevant CTA buttons and landing pages. Also, make sure your website is mobile responsive.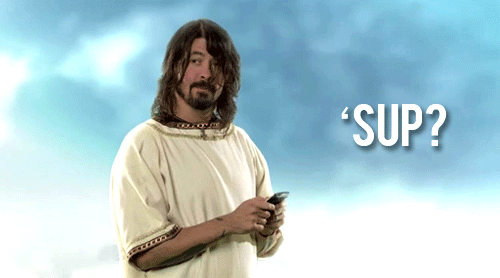 7. This Valentines day, don't forget singles!
About half of the customers will not be celebrating Valentine's day. Rather than alienating this segment of the market by strictly promoting Valentine's Day gifts for a significant other, mix in some other messaging that caters to those who are single. Encourage single shoppers to treat themselves and offer discounts to make it worth their while.
Though it might be difficult to segment your shoppers by relationship status, you can always resort to incorporating a few single focused emails in your campaigns.
So what is your plan this valentines day?
There you have it, 7 actionable tips to prep up your eStore this valentines day. Even if you just have time to implement a couple of these marketing tactics, you'll still see an impact on sales.
Liked the blog? Feel free to contact.