Wins and losses take up their fair share on the path to make it big, and as history goes – not everyone get's to leave an imprint. Over the weekend, we converged upon the story of one such Founder – who dared to charge upon the deeper ends of running a business, saw through his part of hardships, and ultimately found his calling.
Read through, to find out more about the ins-and-outs of Ronnie Teja's success story and how he built businesses like SoftwareKeep, Branzio Watches, and many others to his name.
Tell us a little on your primal years, before you decided to start your own business?
Well, my family moved to Canada in 2007, which makes me a first-generation immigrant. I was around 21-years at the time. My background is in advertising, and after failing to hit the ground in selling radios, I moved from job to job as a radar-less sailboat while at the same time upgrading my knowledge in advertising. In 2012, I landed at BestBuy as a media buyer and before that, I was at HSBC as their digital marketing manager. After getting experience at BestBuy, I decided it was "me time." I wanted to take a chance on myself, and that is when I decided to start a branded business selling watches after watching a few courses.
What were the initial days like? Were there any challenges?
The initial days were terrible. Before I set up my business, I tried drop-shipping and failed several times, I had little or no income to show. However, I continued to experiment with other e-commerce platforms, and that's when it hit me that I needed to build my own brand, something for longevity. And that's when the the Branzio Watch brand was set up.
Some of the challenges I faced as a startup included the fact that I had zero ideas on design and how to source products. We also dealt with a case of product imitation and replica – after spending 6-months on giving a shape to our products, I found a replica of them – being sold for less on Kickstarter.
 What kind of support did you have in the early days? Tell us about why a strong support system matters.
 I actually did not have any support, I was going through a breakup because my then partner thought I was working too much and at very odd hours. My parents wanted to have a regular job so yeah, in the heyday it was me and only me, however, looking back having joined some form of an entrepreneurial community would have been helpful. My college roommate who is also an entrepreneur really molded and supported me to keep my drive going and that is the reason I am where I am today.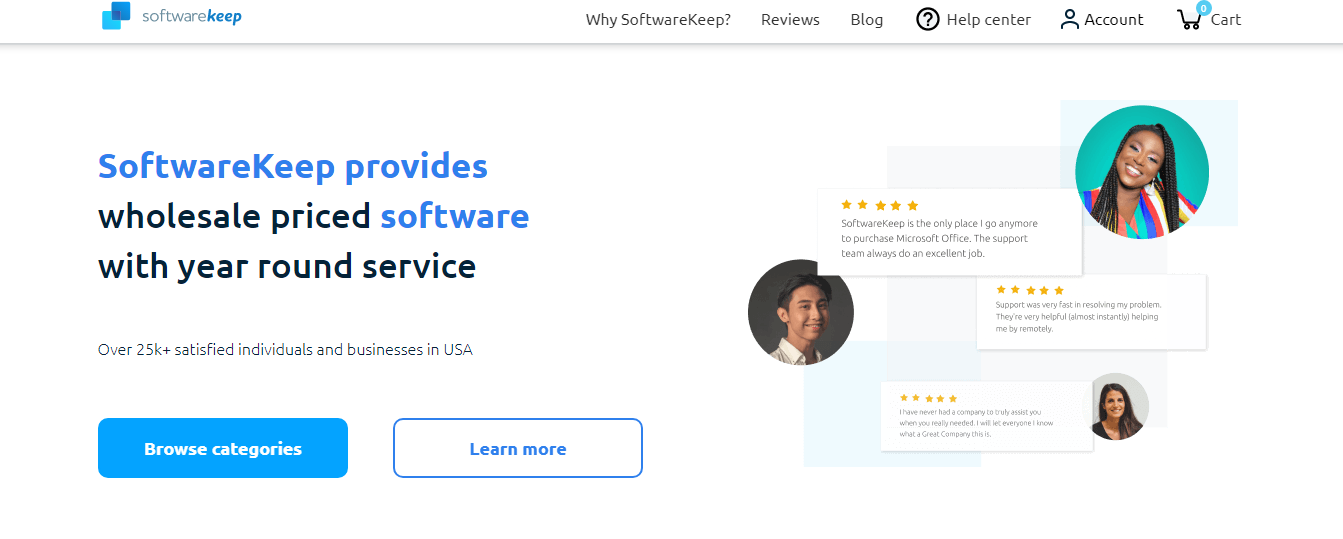 Share with us a little about SoftwareKeep, and what sets it apart from others in the market.
 At SoftwareKeep, we don't sell products, we sell experience, and that's what sets us apart from others in the industry. From the moment you land on our site, we hold our client's hands before, during, and after-sales. That's our 360-degree promise to our clients. We are customer-driven, everything for us is customer-focused and customer first – we set the trends and rules of the industry.
Break things and move fast has always been our motto while challenging the status quo.
 "If our competitors imitate us, we gladly welcome them as the end beneficiary is the customer and the experience they are being provided with."
 If you had a word of advice for young entrepreneurs, what would you like to tell them?
 As a young entrepreneur, the first thing you have to understand is that Customers are the most important assets to any business. Therefore, you must uniquely offer solutions that uniquely solve their problems. With this in mind, you will be in the business for the long run. Additionally, once your business is up and running, you must understand "customer loyalty." It's easier to convince customers who have bought a product with you (of course only if they had a good experience) than to acquire a new one.
How much does diversity and inclusion matter, when we talk about the entrepreneurs community?
 I can definitely relate to this as I have a lot of entrepreneurial groups that I am a part of. Sometimes, the best ideas and support are from your fellow entrepreneurs – I am 100% included in the communities I have joined, and some of the best friends I have today came from joining these communities. The support, inclusion and the idea's I get from there and the open sharing is incomparable.
I am lucky and grateful I get to be a part of these supportive circles, and it only makes me value the the worth of inclusion and equal representation.