Dawn LaFontaine never thought of herself as an entrepreneur until she was reminded of a family story about how she'd sold rocks to her kindergarten classmates for $0.10 each. It was a decent start, apparently, until her mother made her return all of her "earnings" to the "customers" she'd duped out of their ice-cream money. This was the brief start to Dawn's journey as a business founder, and only a fragment of what led her to find her own ins-purr-ation behind starting her own cat-box business.
Read through to find out more about Cat in The Box, and how it's founder assembled it's facets piece by piece – through the aged and advanced stages of setting up a small business.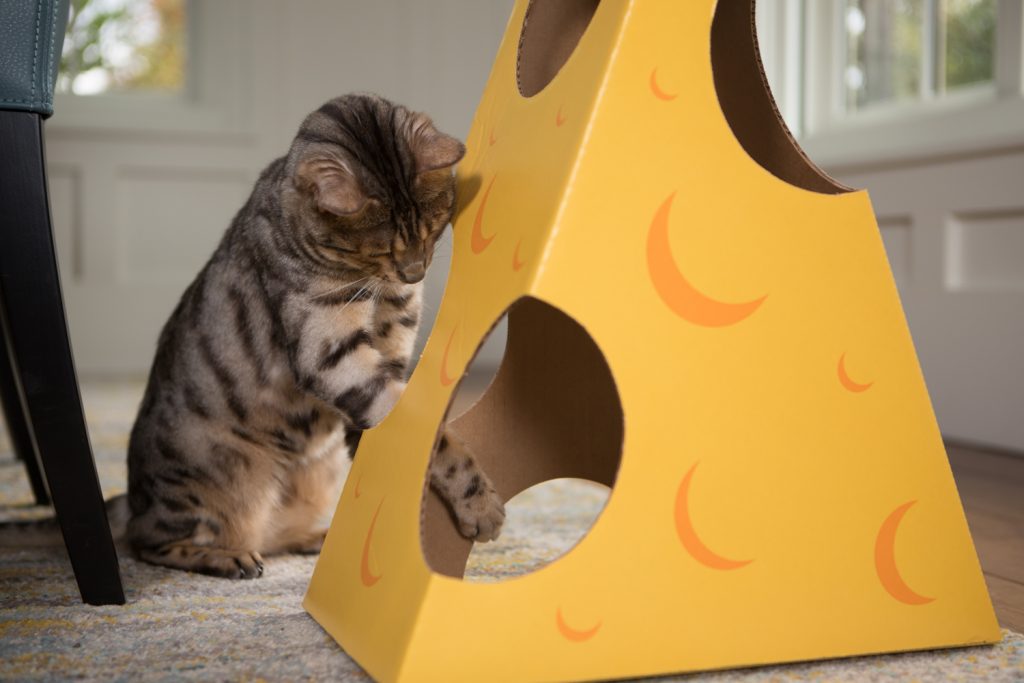 Before the beginning :
I've been a lifelong animal lover, though and our home has always contained a menagerie of critters: cats, dogs, guinea pigs, rats, birds, and rabbits. And I've always invented things for my pets when I couldn't find exactly what I was looking for in store. I sewed a sweater for my 160 lb Great Dane when I couldn't find one large enough for her, even though I didn't know how to sew. I designed washable, warm, and fuzzy "igloos" for my kids' guinea pigs out of plastic Walmart bowls and scrap fleece.
This business is a natural extension of that.
The initial challenges of setting-up a business without experience :
It was hard, and it still is! I didn't know anything about E-commerce. I knew nothing about product design or manufacturing. I didn't know how to set up a website. I didn't know anything about social media or marketing. I didn't even know how to print out postage when I finally got my first sale. But my first real challenge came when I realized I'd designed a flaw into my first products. I designed a product with the end user in mind in that it requires no assembly. This made them very expensive to ship.
Within my first year of business, the US Postal Service effectively eliminated the shipping category that I was using to ship these items and my shipping costs more than doubled. I had to go back to the drawing board and completely redesign my products to make them more compact. That took me almost an entire year. But the upside of that process was that I learned a lot more about how to better design my products, and also about what my really customers enjoy. It allowed me to be even more creative with my products — and it allowed my customers to be more creative, too. My two newest products allow customers to get involved in the design and some of them have really gone overboard decorating their cat playhouses to really make them their own.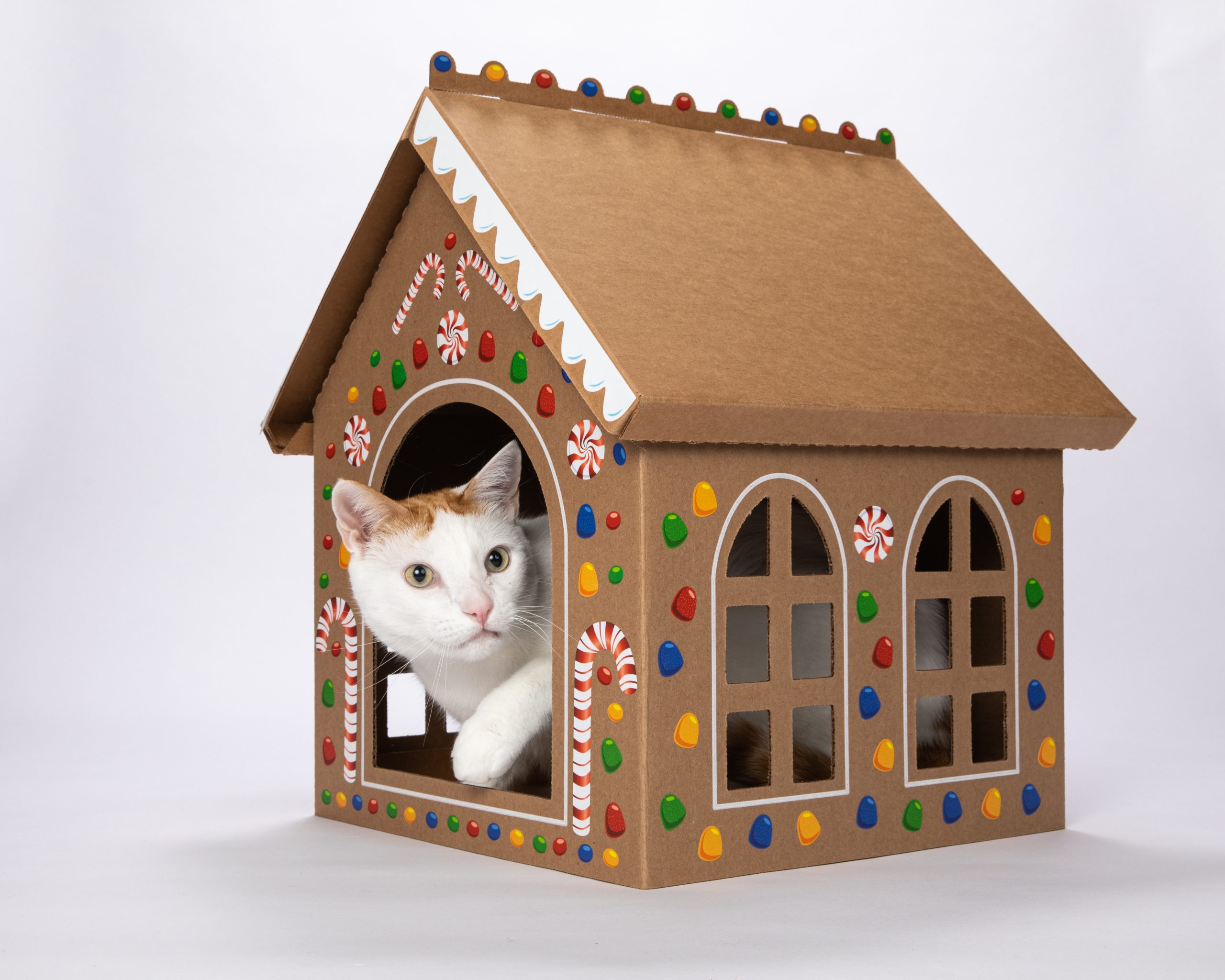 Support Matters –
My support has been my husband. I actually financed this start-up with the proceeds of a severance package he received when he was laid off from a job he'd held for 15 years. He's been there driving the U-Haul truck back from the factory, and unloading hundreds of pounds of cardboard boxes with me. He's the one who kits every single one of my products. He's the one who believes in me, even when I doubt myself. It's hard to find support sometimes beyond that, except from other entrepreneurs. I've heard this from other entrepreneurs, too, that sometimes other people in our lives question why we're doing this crazy thing, and if we're wasting time and money, and wondering why we don't just get a traditional job like them.
Where did the idea behind an edgy, creative business like Cat in The Box come from?
I got the idea for this business after visiting my mother's cat sitter with her. This woman had a beautifully decorated home, but the living room was filled with old shipping cartons. She saw me looking around and said, quite sheepishly, "They're for the cats." I already knew that cats are crazy for boxes, but it got me thinking, why do cat owners put up with dirty, ugly Amazon boxes in their homes.
Why not boxes that are clean, cat-safe, and fun? 
" There are few competitors in this market. What sets my products apart from them are the fact that my boxes are made in the USA, eco-friendly, and imprinted with cat-safe soy inks."
Where all the fun behind running a business lies –

Nothing could be more fun than imagining all the fun cats are going to have with my products, and their owners, too! It's really terrific first seeing all the images in my head come to life, becoming real 3D objects. But the most fun is getting all those photos and videos back from my customers showing how much their pets are enjoying them. I live for that.