In this quick evolving eCommerce web design world and every day changing the behaviour of online shoppers, if you think that your online store website can stand still, then you may be highly mistaken.
Even if you have executed highly effective digital marketing strategy for your online business, if your website is not updated, you may not get significant results.
38% of people will stop engaging with a website if the content/layout is unattractive.
Here are the 7 main signs which show that you need eCommerce web redesign services and why investing in upgrading online store can be the first step to the success of your digital marketing strategy.
Drop in Sales
If your analytical reports show that there is a good amount of traffic on your website but no conversions, then your eCommerce website is lacking something which is driving off your visitors.
eCommerce website makeover can help you increase conversion. Digital marketing can drive visitors to your website, but a good design can help you to convert those visitors to your long-term customers.
Bounce Rate
Bounce rate is based on the visitors who leave your website after visiting only one page. Most probably when people leave your website as soon as they enter it, that can increase the bounce rate of the website.
This happens only if your homepage or the landing page is having –
Cluttered design
Unattractive design
Slow loading speed
Unclear message
Grammatically weak content
Ensure that your eCommerce website homepage has an appealing design, user-friendly and SEO friendly content and quick loading speed to eliminate bounce rate.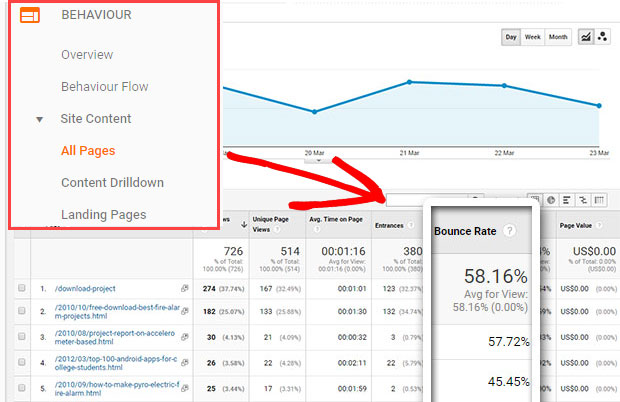 Outdated Design
As you must be knowing that your customers' preferences and tastes change with evolving time. You cannot expect a website designed in the previous decade to yield results in the current year.
An outdated website cannot make a good impression of your brand and cannot encourage your online buyers to shop from your store. Get your store designed as per latest trends and enjoy high conversions.
Not Mobile Friendly
A website is responsive doesn't mean that it is mobile-friendly. If your users are having a hard time navigating or filling up the forms on your website through mobile, then you can consider it as not friendly to mobile devices.
You need to focus on the mobile experience of your website. Check each and every functionality of your eCommerce website using mobile devices. Step into the shoes of your customers and ensure that buying from your online store is easy on the go.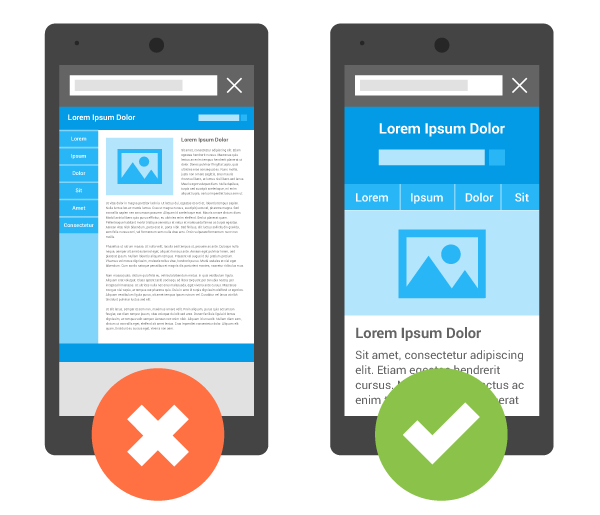 Difficult to Navigate
If your customers find difficult to find important information on your website, then you really need to check the navigation structure of your eCommerce store.
It is also necessary to highlight the links providing information for shipping, returns and refunds policies, customer care number, FAQ, etc., on your online store. Moreover, the products or services you specialize in should be highlighted so that your customers can navigate to it easily and make a purchase.
Not Aligned to Brand
Is your eCommerce store representing your brand well? People recognize your brand through your brand identity. For example, if you have a brick and mortar store also, and you have used bright and lively colors in your store design. But, your eCommerce store is having dull colors which become totally contrary.
If your branding is not consistent, you may not be able to win the trust of your customers. Keep your eCommerce store updated with the other elements of your brand and give it a professional look.
Lacking Exclusivity Comparing to Competitors
It is a known fact that the consumer of today has become smart. They visit several stores before purchasing from your eCommerce store. Your customers are expecting something different from the crowd of online stores provide. If you lack that exclusivity, then your store may not get successful in selling more.
To stay competitive, you need to consistently check for what your competitors are doing and stay a step ahead of them. That can be done by introducing a new product, policy or anything which your competitors are not providing but is demanded by your customers.
This requires constantly updating your website which would help your store in standing out from competitors resulting to better conversions.
Website Redesign Services – Is It Worth Investing?
Many may argue that constantly investing in website redesign services can prove to be expensive. But, if you don't do that then it can prove to be more expensive as you can imagine how difficult it is to manage a store without generating sales.
If you are doubtful whether it is worth investing in website redesign services or not, get a performance optimization report specifically for your online store. We will provide you with a detailed report about the strengths and weaknesses of your online store as per latest trends helping you to make wise decision.